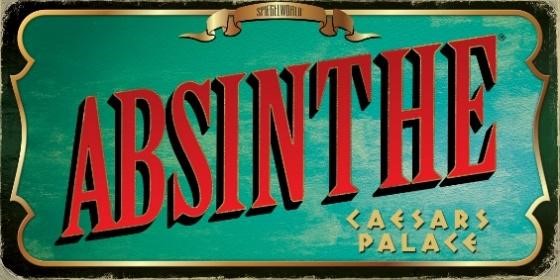 *** GREATEST SHOW IN VEGAS HISTORY CELEBRATES 11 YEARS!!!***
***LAS VEGAS APRIL 13, 2022***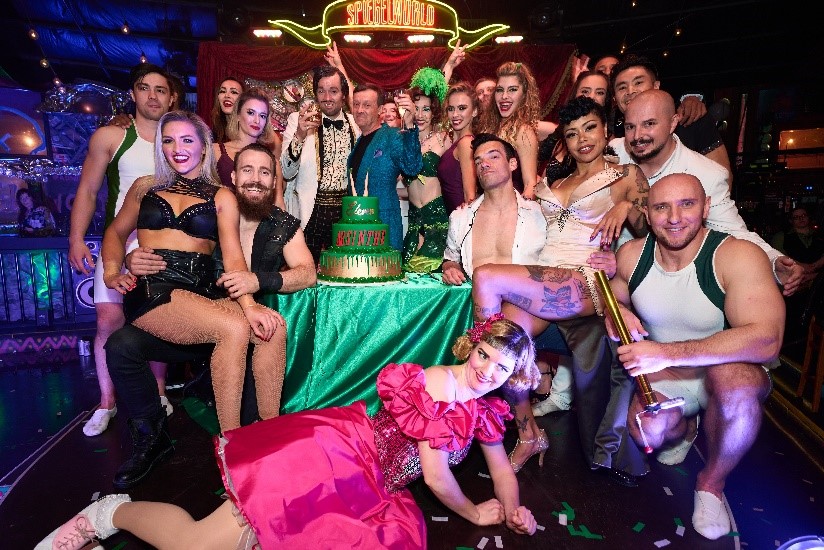 ABSINTHE by Spiegelworld celebrated its 11th anniversary on the Las Vegas Strip with an intoxicating performance of the show, followed by a raucous party held inside the Spiegeltent on the Roman Plaza at Caesars Palace.
Showgoers erupted into a thunderous standing ovation as Spiegelworld's Impresario Extraordinaire, Ross Mollison, thanked everyone for their boisterous support over the past 11 years since ABSINTHE first erected its Spiegeltent in Las Vegas. Cast members and special guests lit up the night with DJ Crykit bumping beats throughout the party, hundreds of Green Fairy superfan entertainers, a humongous celebratory cake from Freed's Bakery and plenty of shenanigans – including The Gazillionaire's assistant Wanda Widdles getting caught selling David "Bath Boy" O'Mer's bathwater for $100 a bottle. "Get yer scrotum tea," she was heard calling out in the Green Fairy Garden.
"It's been three years since we have been able to celebrate ABSINTHE's anniversary with a proper party," said Ross Mollison. "The reason we are still here after 11 years is because of the love and dedication of everyone who works on the show: who keep it constantly evolving and delighting Las Vegas audiences. With all that our team has gone through recently and the challenges they still face, this party is for them. We can't thank everyone enough as we continue to break records year after year."
Owner and host of the show, The Gazillionaire, said at the party, "After performing for 11 years, seven nights a week, I might even consider giving my assistant Wanda a night off. Nah."
Ranked the "#1 Greatest Show in Las Vegas History" by Las Vegas Weekly, ABSINTHE plays Sunday to Thursday at 8 p.m. and 10 p.m. and on Friday and Saturday at 7 p.m., 9 p.m. and 11 p.m. in its Spiegeltent at the foot of Caesars Palace. For tickets and more information, visit Spiegelworld.com.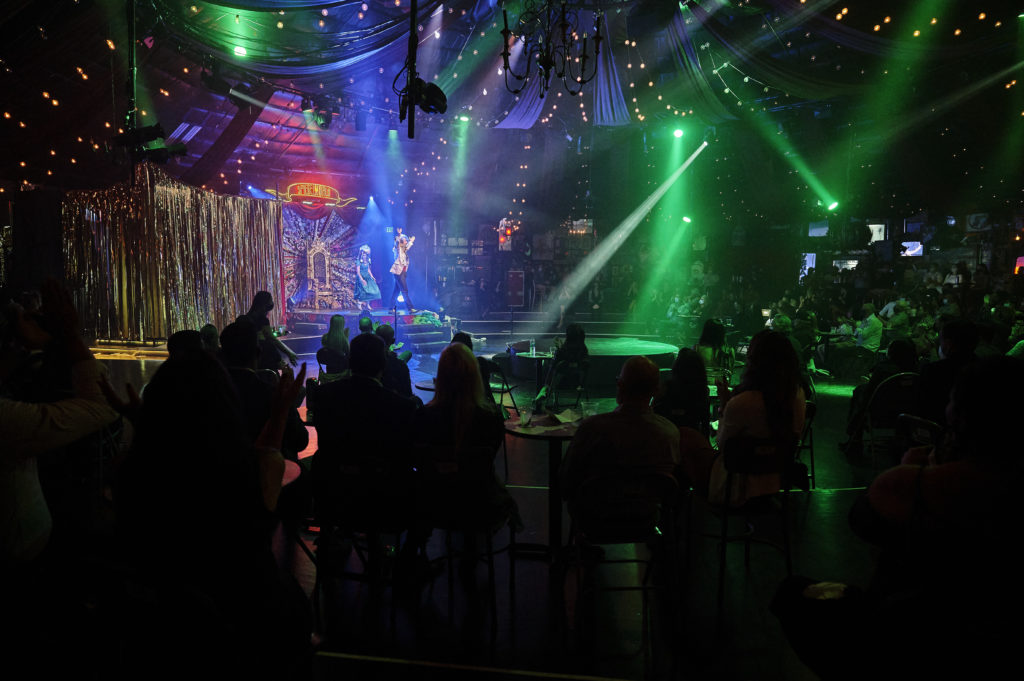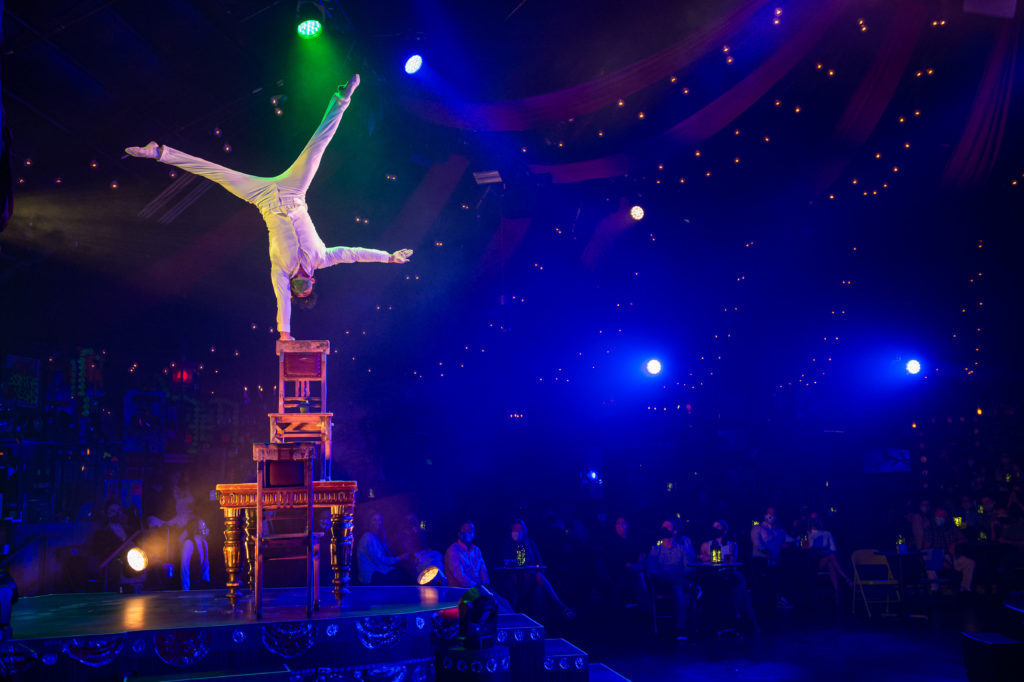 ABOUT ABSINTHE
Ranked "The #1 Greatest Show in Las Vegas History" by Las Vegas Weekly and named "Best Show" by the Las Vegas Review-Journal and others, ABSINTHE at Caesars Palace is an adults-only circus variety show featuring a cocktail of wild and outlandish acts. Audiences are treated to a night of imagination and excess, as the cast of eccentrics perform amazing feats of strength, balance, danger and unfathomable flexibility. For tickets and more information, visit Spiegelworld.com and connect the show on social media – @AbsintheVegas on Twitter and Facebook and @Absinthe_Vegas on Instagram.
Summary
Article Name
ABSINTHE CELEBRATES 11 YEARS!!! LAS VEGAS APRIL 13, 2022
Description
ABSINTHE CELEBRATES 11 YEARS!!! LAS VEGAS APRIL 13, 2022