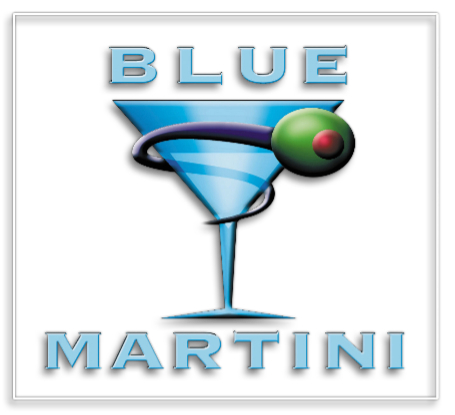 BLUE MARTINI ANNOUNCES THE "WINTER-WINNER WONDERLAND PARTY", THE OFFICIAL IGNITE MODEL SEARCH AND BIKINI CONTEST, DECEMBER 15
Winter in Las Vegas for IGNITE is the toast of the town to win a chance to model for IGNITE, with a casting call and bikini contest sure to IGNITE Town Square.
Blue Martini Las Vegas located at Town Square on Las Vegas Boulevard is launching an Official IGNITE Series "Winter-Winner Wonderland Party", Casting Call, and Bikini Contest in partnership with IGNITE. The event will take place inside Blue Martini's hot spot bar and lounge one night only, Wednesday, December 15 from 11 p.m. till 3 a.m. The first-place winner receives a photo shoot with IGNITE.
This special series will feature complimentary IGNITE sips all night complete with a DJ, Specialty Cocktails, Photo Booth, and Premium Bottle Specials. This event also coincides with Blue Martini's weekly Ladies night in which all cover charge for ladies is FREE and Bottle Service is 50% off kicking off a wintery "Winner Wonderland" with IGNITE. Participants are encouraged to register in advance at [email protected] and arrive early for their chance to become the newest IGNITE Model.
VIP Table Reservations can be made by calling (702) 596-8534. For more information, visit Blue Martini's website or follow them on Facebook and Instagram.
ABOUT BLUE MARTINI LAS VEGAS
Blue Martini boasts locations in Arizona, California, Florida, Louisiana, Nevada, and Georgia featuring the best live entertainment, a full tapas menu, fine wines and an abundance of superior martinis. Blue Martini Las Vegas boasts over 16,000 square feet, numerous bars, a lounge, a stage for live entertainment, DJ booth, VIP area, dance floor and a covered patio. Interior design elements include wood and stone elements, fireplaces, banquets, high top tables, and bar seating.
Blue Martini hosts live music, rotating DJs nightly, themed nights, bottle service and reserved tables and located at 6593 Las Vegas Blvd. South, Suite L B214, Las Vegas, NV 89119 at Town Square. To book VIP Reservations, call 702-596-8534 or to book an Event, email [email protected] or call 702-203-4245. Hours of Operation's are Wednesday-Sunday from 5 p.m. to 3 a.m.
ABOUT IGNITE
IGNITE International Brands, Ltd. is a global lifestyle brand. IGNITE combines premium quality ingredients with an unprecedented level of ambition, innovation and an uncompromised standard of excellence. Inspired by its CEO and founder, Dan Bilzerian, IGNITE has positioned itself as the gold standard and industry expert in CBD supported with premium apparel, spirits, nicotine, and performance drinks, in the US market. IGNITE is a socially responsible company and is committed to using marketing and brand power as a positive catalyst for a healthy lifestyle.
ABOUT BAR-KADA
Bar-Kada ~ "Group of passionate friends; a clique; our entourage" a hospitality company built from friendship and loyalty. Bar-Kada was founded by Marisa Martino and Rudy Aguas who curated the company from their experiences and passion. Bar-Kada's mission is to create memorable moments and concepts from a dream to reality. Their integrity and partnerships with like-minded individuals have proven to their success, while simultaneously growing their "Bar-Kada!"
Summary
Article Name
Blue Martini Announces the "Winter-Winner Wonderland Party", the Official IGNITE Model Search and Bikini Contest
Description
Blue Martini Announces the "Winter-Winner Wonderland Party", the Official IGNITE Model Search and Bikini Contest