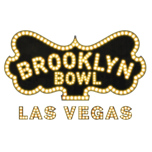 BRITISH ROCK TRIO FOALS RETURNS TO THE BROOKLYN BOWL LAS VEGAS STAGE, OCTOBER 28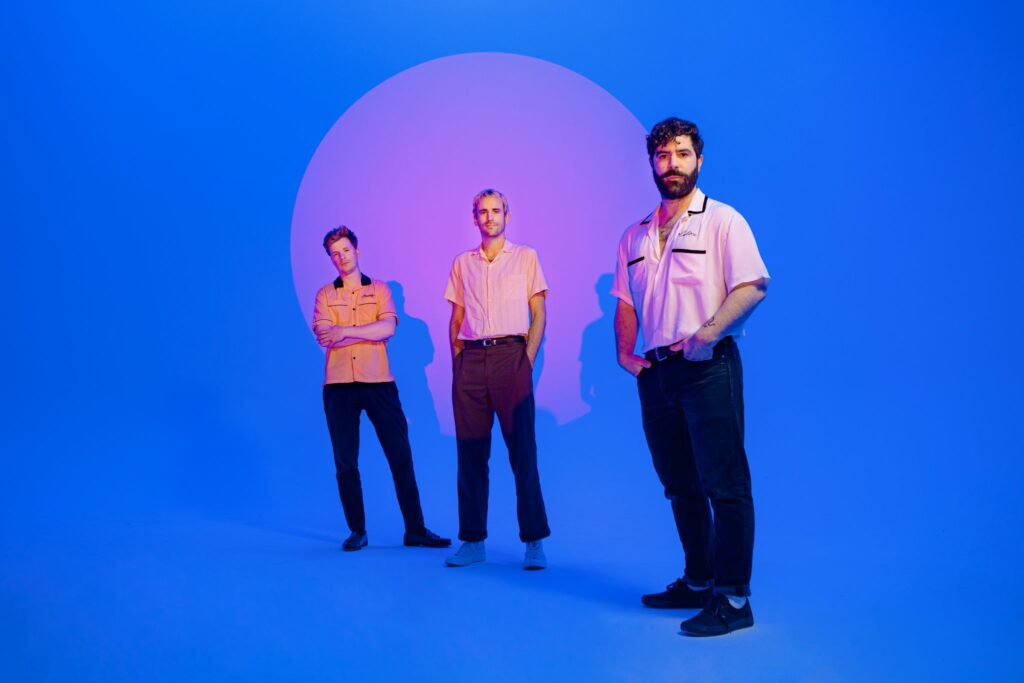 Following a successful UK headline tour, critically acclaimed English rock trio and Brooklyn Bowl Las Vegas alumni, FOALS, is returning to the stage on Friday, October 28 for an unforgettable evening featuring hits off their upcoming summer release, "Life Is Yours."
Recently the band unveiled their new single '2001' which elevates the disco and funk influences that permeate Foals' recent tracks 'Wake Me Up', '2am' and 'Looking High'. Yannis Philippakis's says of the song, "'2001' feels like a postcard from the past. We moved to Brighton around that time, we were a young band, and there was the feeling of the first taste of independence. The moment you get those freedoms, you're surrounded by temptation. The references to beachside candy and Brighton rock are symbols for drugs and hedonism. This was written in the depths of the pandemic winter, and there's an escapist desire to break out from the feeling of being cooped up, both in terms of the pandemic and adolescence."
This Friday, June 17th, Foals will release Life Is Yours, their 7th studio album via ADA/ Warner UK Ltd. Life Is Yours is the follow-up to the triumphant, two-part Everything Not Saved Will Be Lost, which NPR Music hailed as "big and adventurous… vibrant and versatile." It proved to be a pivotal pinnacle in the band's story, leading to their first UK #1 album, the group winning Best Band at the BRIT Awards, and a Mercury Prize nomination. Life Is Yours is available for pre-order on all formats here. Standard formats include digital/streaming, CD, vinyl and cassette, while a selection of exclusive vinyl formats are also available. Foals' official store has a double-vinyl format, Amazon offers a transparent Curaçao-coloured vinyl, while key indie stores will stock a white vinyl version.
Tickets to FOALS at Brooklyn Bowl Las Vegas start at $35 and will be available online on Friday, June 17 at 10 a.m. PST. Artist and Live Nation presales begin Tuesday, June 14 at 10 a.m. PST. Spotify presales begin Wednesday, June 15 at 10 a.m. PST with venue presales taking place the following day on Thursday, June 16 at 10 a.m. PST.
With the health and safety of guests a top priority, all Brooklyn Bowl Las Vegas patrons are required to present either proof of COVID-19 vaccination, with their final dose at least 14 days prior to the show, or proof of negative test obtained 72 hours prior to the show, in order to enter the venue. For more information, please visit brooklynbowl.com/lasvegas/safety.
About Brooklyn Bowl Las Vegas
Brooklyn Bowl Las Vegas, the brand's second location out of Williamsburg, Brooklyn, boasts three levels spanning over 80,000 square feet as one of the largest performance venues of its class in America. Located on The LINQ Promenade, the open-air district in the center of the Las Vegas Strip, the indie concert venue and premiere bowling alley offers 32 lanes of bowling, 6 on-site bars and rockin' comfort food, including their iconic Fried Chicken as seen on Food Network's "The Best Thing I Ever Ate." On any given night, more than 2,000 concertgoers can enjoy an impressively eclectic live music lineup from the roomy-yet-intimate general admission area, the stage-adjacent luxury bowling lanes, or the top-level private lounge boxes. Since opening in March 2014, Brooklyn Bowl Las Vegas has hosted next-level performances by Bryson Tiller, Jack White, Disclosure, Alabama Shakes, Chance the Rapper, Phoenix, Robert Plant, Khalid, The Roots, Post Malone, Jane's Addiction, and more.
Brooklyn Bowl Las Vegas cracked the top 20 in Pollstar's Top 200 Club Venues for Worldwide Ticket Sales in 2015 and 2017; has been voted Reader's Choice "Best Music Venue" the last seven years in a row for Las Vegas Weekly's annual "Best of Vegas" awards; and was honored with the distinction of "Best Music Booking" by Vegas Seven magazine. In addition to being Vegas' go-to live music destination, Brooklyn Bowl hosts highly customizable private events of all sizes. From small birthday parties to transformative corporate buyouts, Brooklyn Bowl helps each client plan an unforgettable night. For the most up-to-date show lineup, or to schedule your next event at Brooklyn Bowl, visit www.brooklynbowl.com/las-vegas and follow Brooklyn Bowl Las Vegas on Facebook, Twitter, and Instagram. If you would like to be added to our email list for first information about upcoming shows email [email protected].
Summary
Article Name
British Rock Trio Foals Returns to the Brooklyn Bowl Las Vegas Stage, October 28
Description
British Rock Trio Foals Returns to the Brooklyn Bowl Las Vegas Stage, October 28