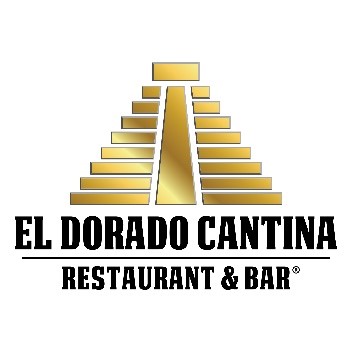 CELEBRATE VALENTINE'S DAY AT EL DORADO CANTINA WITH LOVE AND ROSES
El Dorado Cantina provides an ideal setting for Valentine's Day, complete with red rose-covered walls as your romantic backdrop. Enjoy favorites off the menu such as tableside guacamole, tacos, and handcrafted margaritas, or indulge in a special dinner for two created for sharing:
Valentine's Day Dinner for Two Menu ($65) 
Appetizer to Share (choose one):
Wild shrimp in lime juice, jalapeno and rich spices with cucumbers, cilantro, red onions, avocados, and chiles. Served with corn tostadas.
Mixed greens, cucumber, carrots, fresh Hass avocados and pico de gallo with house-made cilantro dressing.
Oaxacan and Monterey Jack cheese with mushrooms and chorizo, topped with grilled veggies, and pico de gallo. Served hot on a skillet.
Choose an Entrée to share:
Trio plate including one pulled chicken enchilada, one prime fillet enchilada and one shrimp enchilada. Served with your choice of rice and beans.
Served over a bed of fresh cut grilled peppers and onions on a sizzling skillet with fresh guacamole, sour cream, pico de gallo, and your choice of flour or corn tortillas. Served with your choice of rice and beans.
Roasted poblano pepper stuffed with Oaxacan and Monterey Jack cheese, lightly fried and topped with tomato sauce, sour cream, queso fresco, radish. Served with cilantro rice and black beans.
Grilled Mahi Mahi with roasted marble potatoes, garlic spinach, micro cilantro, poblano peppers and crispy carrots, served with a citrus cilantro cream sauce.
Dessert to Share (choose one):
Traditional Mexican vanilla custard with caramel sauce, crispy caramel pearls, Chantilly.
Sponge cake layered in a chocolate mousse and cookie crumble topped with vanilla bean ice cream.
Vegan hibiscus ice shavings with blood orange sorbet, a drizzle of coconut gel and toasted almonds. 
WHEN:               Monday, February 14, 2022
WHERE:  El Dorado Cantina
430 S. Rampart Blvd. inside Tivoli Village, 702-333-1112
3025 Sammy Davis Jr. Drive near The Strip, 702-722-2289
8349 W. Sunset Road near the 215 Beltway, 725-208-1903
*Reservations are highly recommended.
About El Dorado Cantina
Founded in 2014, El Dorado Cantina is best known for being one of the first Mexican restaurants in Las Vegas to offer cuisine featuring organic, non-GMO ingredients and for its extensive menu featuring dishes inspired by regions across Mexico. The El Dorado Cantina team believes in using sustainably raised products, which means that all the beef, chicken, pork, shrimp, fish, and produce used in the dishes originate from carefully selected farms in the U.S. free from antibiotics, pesticides, and steroids.
Happy Hour is offered at all three locations from 3 – 6 p.m.  Enjoy Margarita Mondays featuring $5 classic margaritas and $8 flavored selections; and every Tuesday, El Dorado Cantina offers Don Julio™ 1942 tequila shots for $7 (valued at $35). A reverse Happy Hour from Midnight to 3 a.m. is offered seven days a week at the Tivoli Village location and Sunday through Thursday at the Sammy Davis Jr. location.
Voted "Best Mexican Restaurant" by the Las Vegas Review-Journal multiple years' running, and one of Yelp's "Top 100 Places to Eat in the U.S." two years in a row, El Dorado Cantina is open 24 hours a day, seven days a week with three locations in the Las Vegas Valley: 3025 Sammy Davis Jr. Drive; 430 S. Rampart Blvd., and 8349 W. Sunset Road. For more information or to make a reservation, visit ElDoradoCantina.com or follow on Facebook, Twitter and Instagram.
Summary
Article Name
Celebrate Valentine's Day at El Dorado Cantina with love, roses, and a special shareable menu
Description
Celebrate Valentine's Day at El Dorado Cantina with love, roses, and a special shareable menu