DON McLEAN, VINCE GILL, RAY STEVENS, MARTY STUART AND HIS FABULOUS SUPERLATIVES, JIM GUERICO, AND GEORGE MASSENBURG TO BE INDUCTED INTO MUSICIANS HALL OF FAME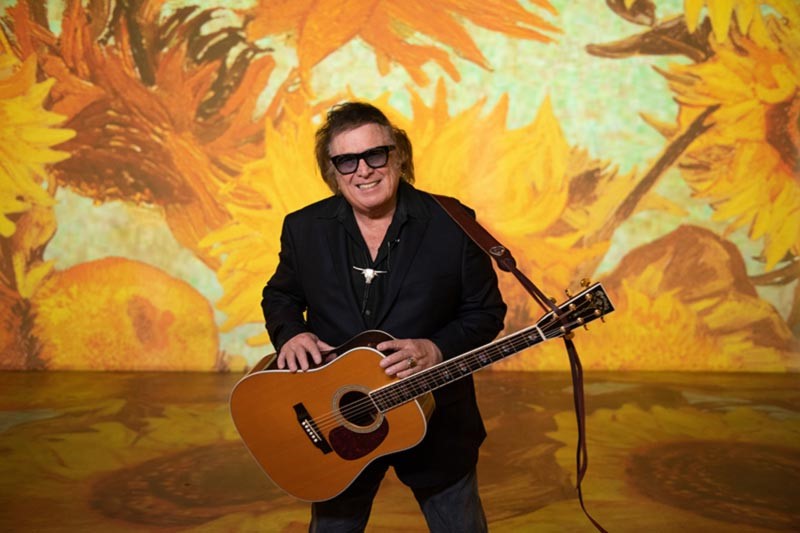 Tickets are on sale now for the November 22nd celebration hosted by Phil Vassar highlighted by an evening of performances at the Historic Nashville Municipal Auditorium
Tickets for the Musicians Hall of Fame and Museum's 2022 Concert and Induction Ceremony, set for Tuesday, November 22 at 7 p.m. CT at the Historic Nashville Municipal Auditorium, are on sale now.
The celebratory evening will be hosted by Academy of Country Music Award-winning singer-songwriter Phil Vassar and will pay tribute to some of music's most revered instrumentalists, artists, producers, and engineers.
This is the first induction ceremony since 2019 for the Musicians Hall of Fame. The 2022 class includes:
Don McLean
Ray Stevens
Vince Gill
Marty Stuart and His Fabulous Superlatives

(Marty Stuart, Chris Scruggs, Harry Stinson, Kenny Vaughan, Mick Conley)

Jim Guercio (Producer Award)
George Massenburg (Engineer Award)
The event will feature several exciting live performances. Notable acts include Rodney Crowell, Steve Miller, Wendy Moten, and Mike Farris. More performers will be announced soon. The induction ceremony and concert follow the recent passing of Musicians Hall of Fame founder Joe Chambers.
"We're proud to honor Joe's legacy by celebrating this year's inductees with a night of vibrant live music and special performances by legendary musicians," added Linda Chambers with the Musicians Hall of Fame.
A limited number of tickets are on sale to the general public at https://www.ticketmaster.com/event/1B005D5AC50A9597.
For more information about the Musicians Hall of Fame and Museum including details on membership, please visit musicianshalloffame.com or call (615) 244-3263.
About the Musicians Hall of Fame:
The Musicians Hall of Fame & Museum honors all musicians regardless of genre or instrument. The MHOF timeline starts with the beginning of recorded music and inductees are nominated by current members of the American Federation of Musicians and by other music industry professionals. Our newest addition, The Grammy Museum Gallery, is a 9,000-square-foot, interactive exhibit where visitors learn about every aspect of the music industry from songwriting, playing instruments, and singing, to producing and engineering.
About Don McLean:
Don McLean is a Grammy award honoree, a Songwriter Hall of Fame member, and a BBC Lifetime Achievement Award recipient, his smash hit "American Pie" resides in the Library of Congress National Recording Registry and was named a top 5 song of the 20th Century by the Recording Industry of America (RIAA). A New York native, Don McLean is one of the most revered and respected songwriters in American history. After paying his dues in the New York club scene in the late '60s, he went on to score mega-hits like "Vincent (Starry, Starry Night)," "Castles in the Air" and many more. His catalog of songs has been recorded by Madonna, Garth Brooks, Josh Groban, Drake, "Weird Al" Yankovic and countless others. In 2015, McLean's handwritten manuscript of the lyrics to "American Pie" was auctioned by Christies, selling for just over $1.2 Million. 2019 honored Don with a star on the Las Vegas Walkway of Stars and his song "And I Love You So" was the theme for Prince Harry and Megan Markle's wedding. Don landed a new recording contract with Time Life in 2020, with whom he released a catalog of recordings as well as a new album Still Playin' Favorites. 2021 brought Don's "American Pie" features in the Avengers' Black Widow and the new Tom Hanks movie Finch. Don received a star on the Hollywood Walk of Fame, celebrated the 50th anniversary of "American Pie," recorded a version of the song with a cappella group Home Free, a children's book has been written, and much more! And when you think things are slowing down, not so for Don McLean!
Summary
Article Name
DON McLEAN, VINCE GILL, RAY STEVENS, MARTY STUART & HIS FABULOUS SUPERLATIVES, JIM GUERICO & GEORGE MASSENBURG TO JOIN MUSICIANS HALL OF FAME
Description
DON McLEAN, VINCE GILL, RAY STEVENS, MARTY STUART & HIS FABULOUS SUPERLATIVES, JIM GUERICO & GEORGE MASSENBURG TO JOIN MUSICIANS HALL OF FAME