FASHION SHOW LAS VEGAS TO CELEBRATE THE HOLIDAY SEASON WITH MIRACULOUS EXPERIENCES THIS WINTER
The largest shopping destination on the Las Vegas Strip will host a series of festive events for the entire family to enjoy while shopping for the upcoming holiday season
WHAT:
Fashion Show Las Vegas (FSLV) will invite families and guests to enjoy a variety of joy-filled holiday events this winter. The iconic destination will provide a magical escape for visitors and locals alike to shop, dine and revel in the excitement of the season. Starting Sunday, Nov. 17, families will have an opportunity to be enchanted by a variety of merry events, festive photo opportunities, surprise and delight moments and more! In addition, the famed shopping destination will allow shoppers to give back and spread cheer to the local community with a special donation program.
Bringing the magic of the holidays, FSLV will provide an assortment of jolly experiences for guests to enjoy in the Great Hall. Please see below for a full list of the scheduled events:
· Holiday Wish – Thursday, Nov. 17 through Monday, Dec. 26 – This season, FSLV will present "Holiday Wish," a photo-worthy installation that will create magic and joy for all guests. Located in the Great Hall, guests will be welcomed to write down their wish for the holiday or pick from a variety of pre-printed wishes, put it into the eye-catching machine and watch as their wish dashes through tubes.
· Holiday Movies – Sunday, Nov. 27 (Elf) and Sunday, Dec. 11 (The Grinch) – On select Sundays this festive season, families can enjoy a morning of holiday movies in their PJ's, while also indulging in delicious pancakes and other goodies during the film. Guests will also receive complimentary goodie bags as a treat following the event.
· Las Vegas Magic – Saturday, Dec. 3 and Saturday, Dec. 17 – Adding even more magic to the destination, guests will enjoy a complimentary show featuring performances from various magicians.
· Holiday Pet Paw-ty – Monday, Nov. 21 and Monday, Dec. 5 – Before or after their Santa visit, families can bring their furry friends to a lively party at the FSLV dog park. Participants can enjoy a live DJ, tips from top Las Vegas dog trainers and will receive special treats for themselves and their pets.
Adding to the festivities, FSLV will also welcome the return of Santa for families to take pictures for the perfect holiday card. Old Saint Nick will be available on select dates starting, Thursday, Nov. 17 until Saturday, Dec. 24 and will also welcome guests for exciting events such as: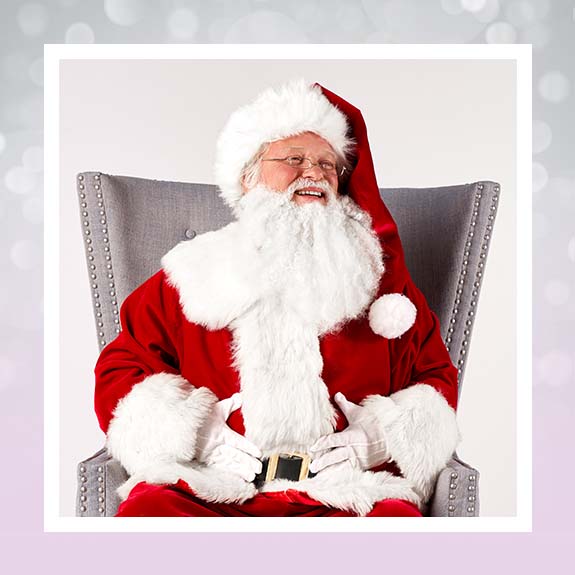 · Photos with Santa – Thursday, Nov. 17 through Saturday, Dec. 24 – Families can visit FSLV for the perfect holiday pictures with Santa Monday through Saturday from 11 a.m. to 7 p.m. and on Sunday's from 12 p.m. to 6 p.m.
· Santa Cares – Sunday, Dec. 4 – In partnership with Autism Speaks, the destination will offer a sensory friendly experience with Santa to families who have children with autism and other special needs from 9 a.m. to 10 a.m.
· Pet Night – Monday, Nov. 21, Nov. 18 and Dec. 5 – From 4 p.m. to 7 p.m. every Monday, guests can bring their furry family members to take delightful pictures for the perfect holiday card
· Pajama Day – every Tuesday – Starting Tuesday, Nov. 22, guests can visit Old St. Nick to capture their next holiday photo while wearing their favorite seasonal pajamas.
· Ugly Sweater – every Thursday – Families can enjoy a fun photo session with Santa as they don their ugly sweater for an uniquely special holiday picture, beginning Thursday, Dec. 1.
For those who want to give back during the holiday season, FSLV will offer a $20 donation credit to Feeding America when shoppers spend $200 from Friday, Nov. 25 to Saturday, Dec. 24. To redeem the donation credit, guests can show their receipts at Guest Services until Jan. 31, 2023.
For more information, please visit www.fslv.com/events.
WHEN:
Sunday, Nov. 17 to Saturday, Dec. 24
WHERE:
The Great Hall at Fashion Show Las Vegas
3200 Las Vegas Blvd S, Las Vegas, NV 89109
###
About Fashion Show Las Vegas (FSLV)
Fashion Show Las Vegas is a destination that brings the culture of fashion to life through never-before-seen experiences to locals, visitors, and fashionistas alike. Featuring an eclectic mix of more than 250 retailers and over 30 restaurants spread across 2 million square feet, FSLV is the largest shopping, dining and entertainment destination on the Las Vegas Strip. Comprised of famed anchor stores such as Neiman Marcus, Nordstrom and Saks Fifth Avenue and a delectable restaurant portfolio featuring strip-side dining options such as The Capital Grille, Galpão Gaucho Brazilian Steakhouse and El Segundo Sol, Fashion Show Las Vegas is sure to satisfy every taste. The iconic center is more than a shopping destination, it is a place to gather, explore, create and celebrate all aspects of life, while owning fashion as a driver of culture. For more information, visit: www.fslv.com.
Summary
Article Name
FASHION SHOW LAS VEGAS TO CELEBRATE THE HOLIDAY SEASON WITH MIRACULOUS EXPERIENCES THIS WINTER
Description
FASHION SHOW LAS VEGAS TO CELEBRATE THE HOLIDAY SEASON WITH MIRACULOUS EXPERIENCES THIS WINTER