FREMONT STREET EXPERIENCE WELCOMES 2022 WITH ITS 80'S & 90'S DANCE PARTY CELEBRATION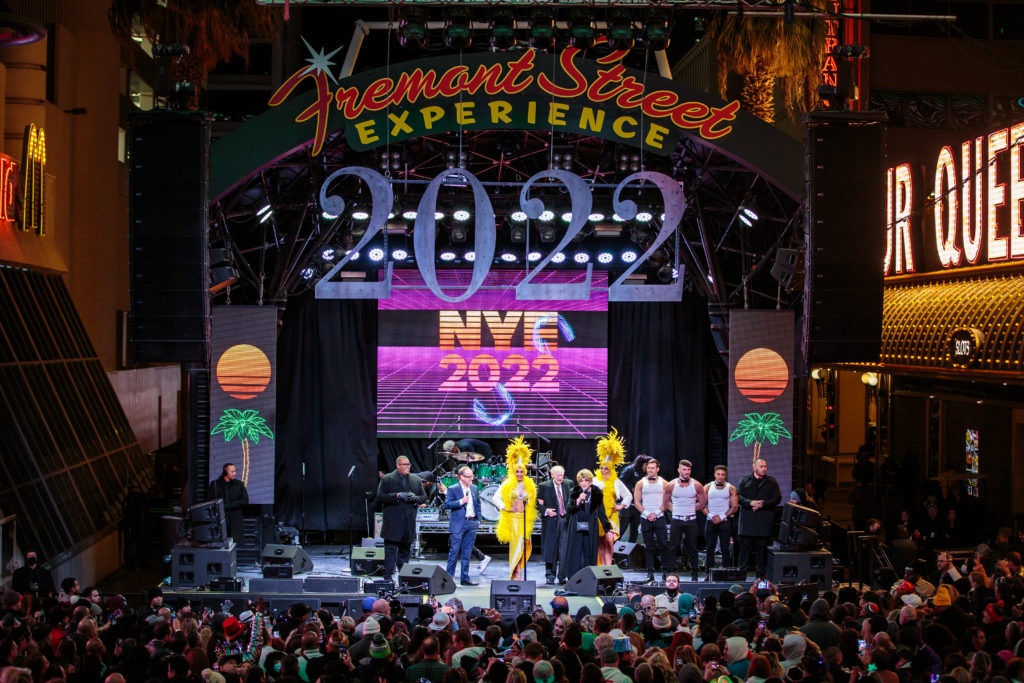 Photo Credit: Black Raven Films
On Friday, Dec. 31, Fremont Street Experience was Las Vegas' ultimate party destination as partygoers rang in the new year with an 80's & 90's dance party celebration. This epic event in downtown Las Vegas featured unforgettable live performances from some of the biggest names of the era including Bobby Brown, Village People, Tone Loc and A Flock of Seagulls.
Once the doors opened at 6 p.m., revelers entered Fremont Street Experience red carpet with a step-and-repeat style photo opportunities that projected their images onto the Viva Vision screen above. Partygoers wore their best 80's and 90's attire as they enjoyed live music and entertainment from each of Fremont Street Experience's stages.
Iconic 80's band A Flock of Seagulls took to the 1st Street Stage for an energetic performance of nostalgia-inducing hits like "I Ran," "Space Age Love Song" and "Wishing."
The party continued at the 1st Street stage with a highly anticipated set from the Village People who treated the crowd to hits such as "Macho Man" and "Go West". Crowds danced along to an unforgettable rendition of "YMCA" to close out the performance.
Shortly after 9:00 p.m., partygoers gathered at the 3rd Street Stage to see Tone Loc perform live. Revelers sang along as Tone Loc performed songs such as "Wild Thing," and "Funky Cold Medina."
The crowd went wild as global icon Bobby Brown took the 3rd Street Stage to perform an unforgettable set of his classics including "Every Little Step," "My Prerogative" and "Two Can Play at That Game."
Shortly before midnight, Las Vegas Mayor Carolyn Goodman and president and CEO of Fremont Street Experience, Andrew Simon took to the 3rd Street Stage to lead the countdown into the new year. In true Las Vegas style, Mayor Goodman was accompanied by her husband, former Las Vegas Mayor Oscar Goodman, members of The Chippendales, and iconic Vegas showgirls on stage. The crowds at Fremont Street Experience went wild as the clock struck midnight. The epic celebration continued as Bobby Brown returned to the stage with Flava Fav and Tone Loc to close out the New Year's Eve festivities.
Other highlights from the event included New Year's Eve graphics displayed on the Viva Vision screen above, partygoers soaring overhead on the world-famous SlotZilla zipline and zoomline and nonstop 80's and 90's themed music and entertainment.
Fremont Street Experience's epic New Year's Eve 80's and 90's themed dance party was an unforgettable celebration that proved Fremont Street Experience to be Las Vegas' ultimate party destination.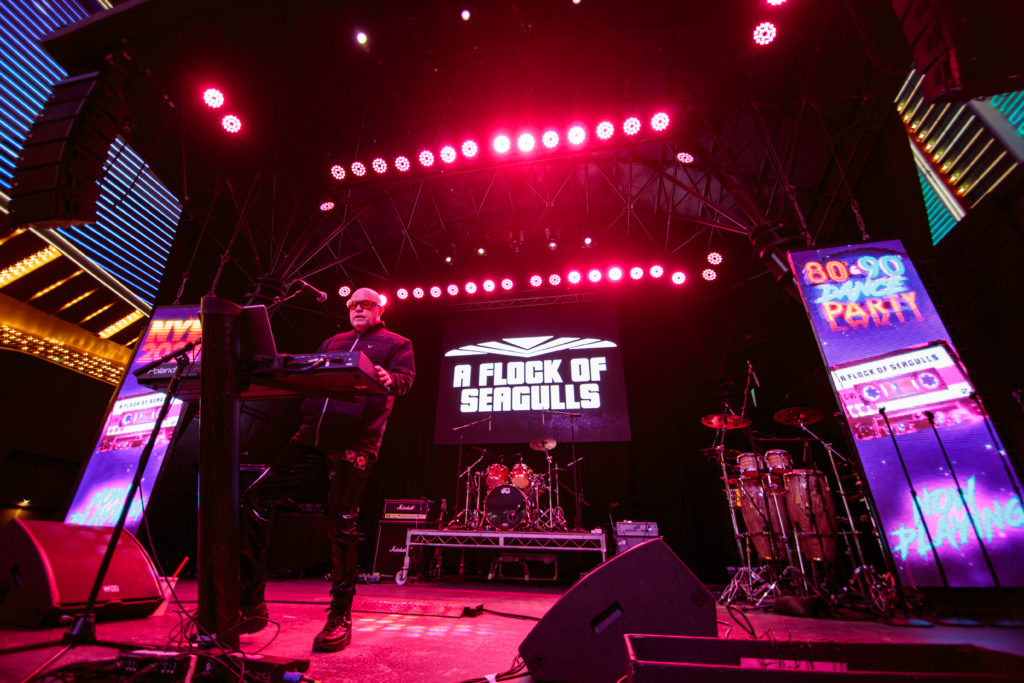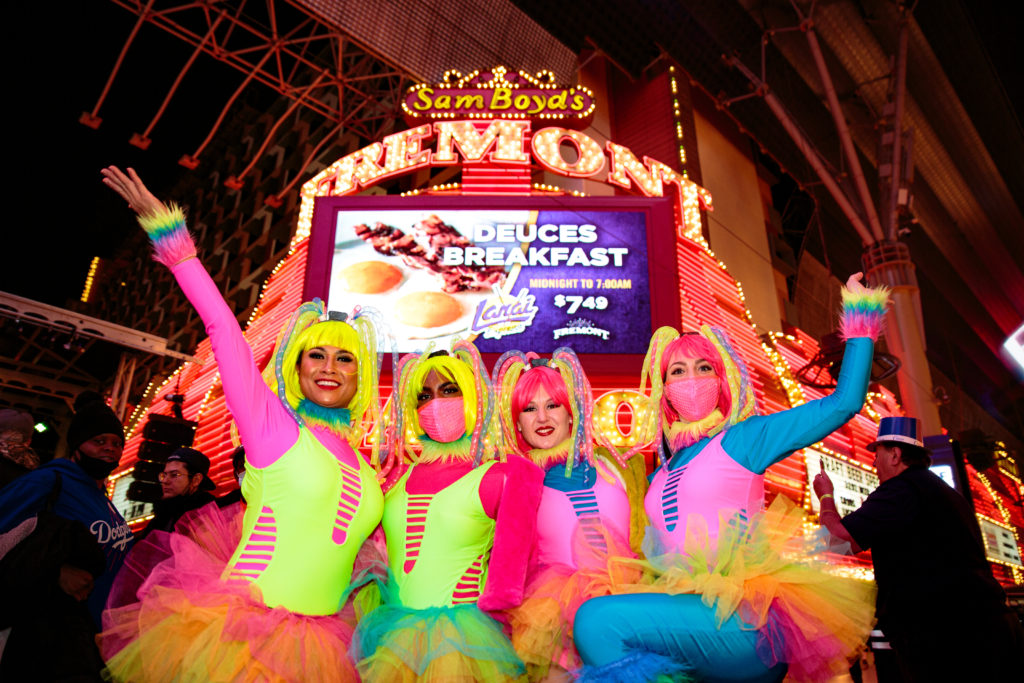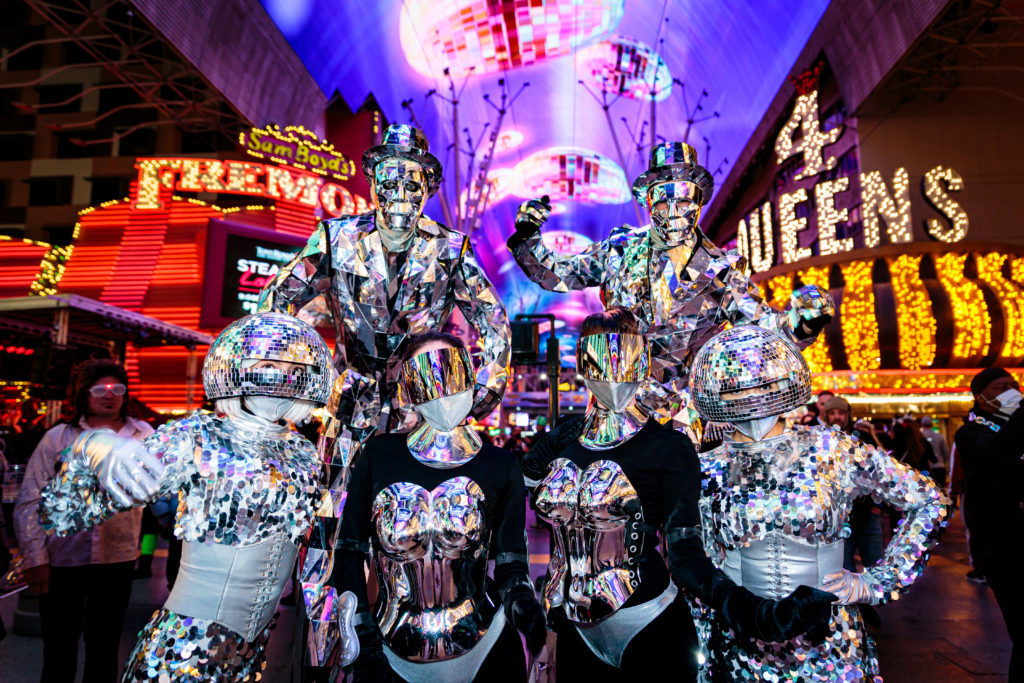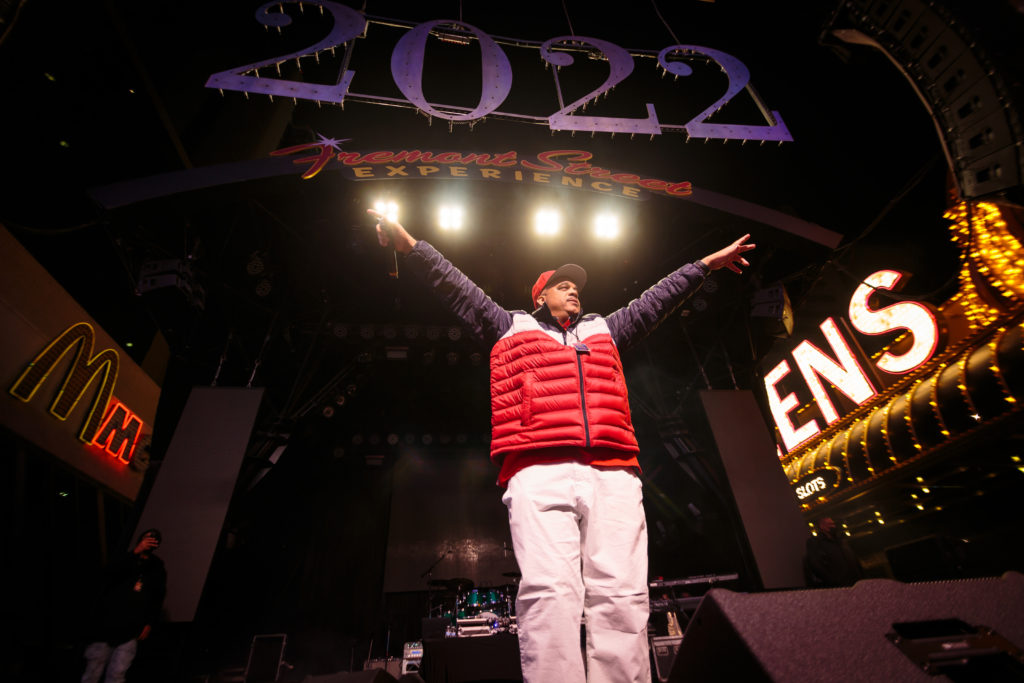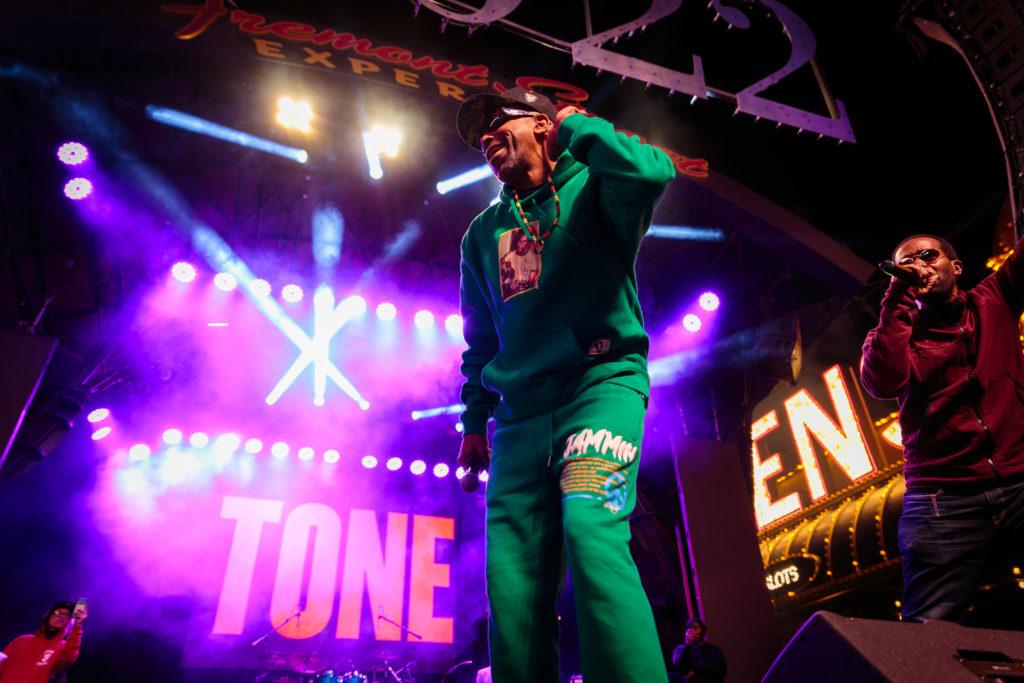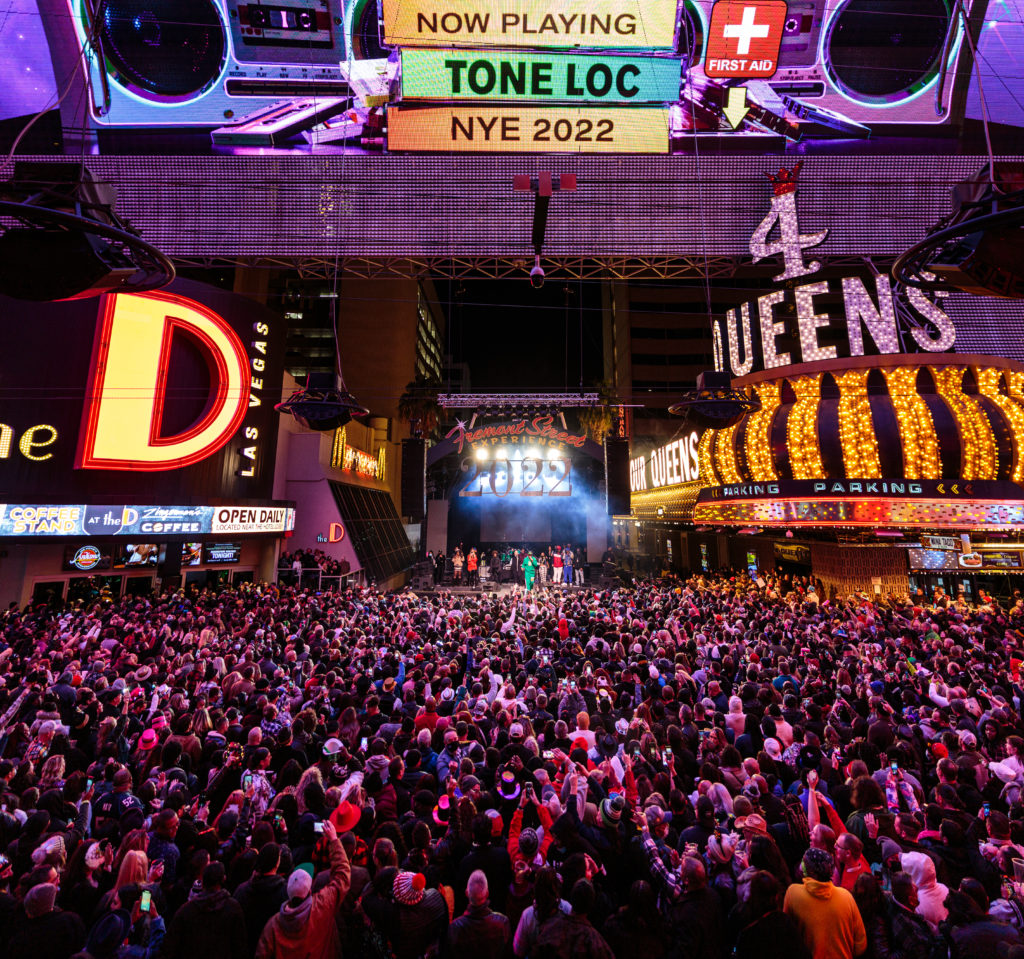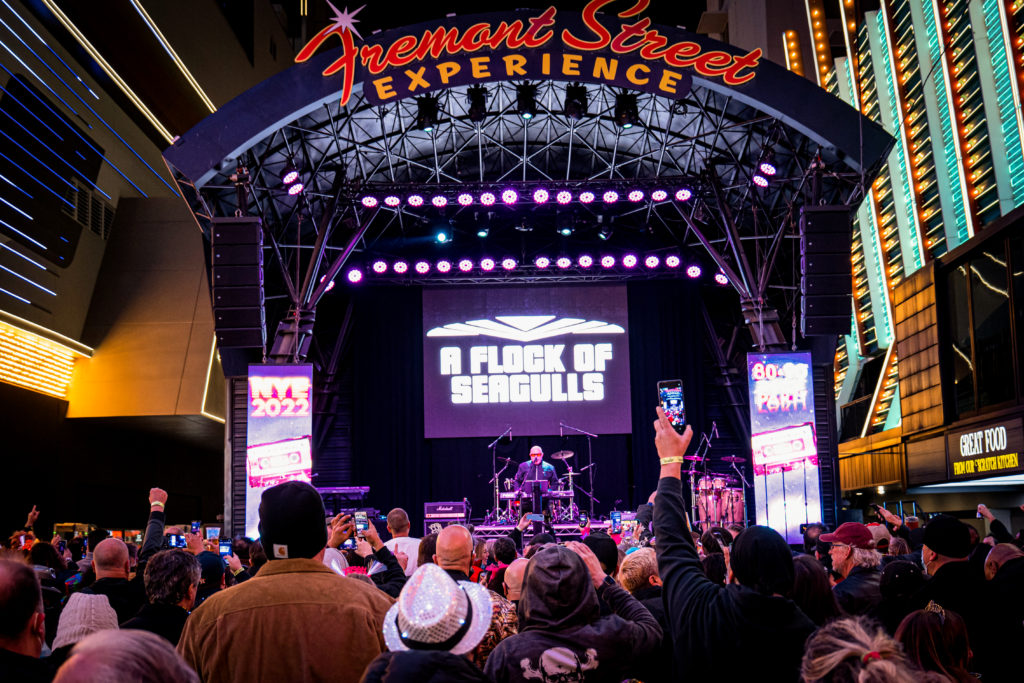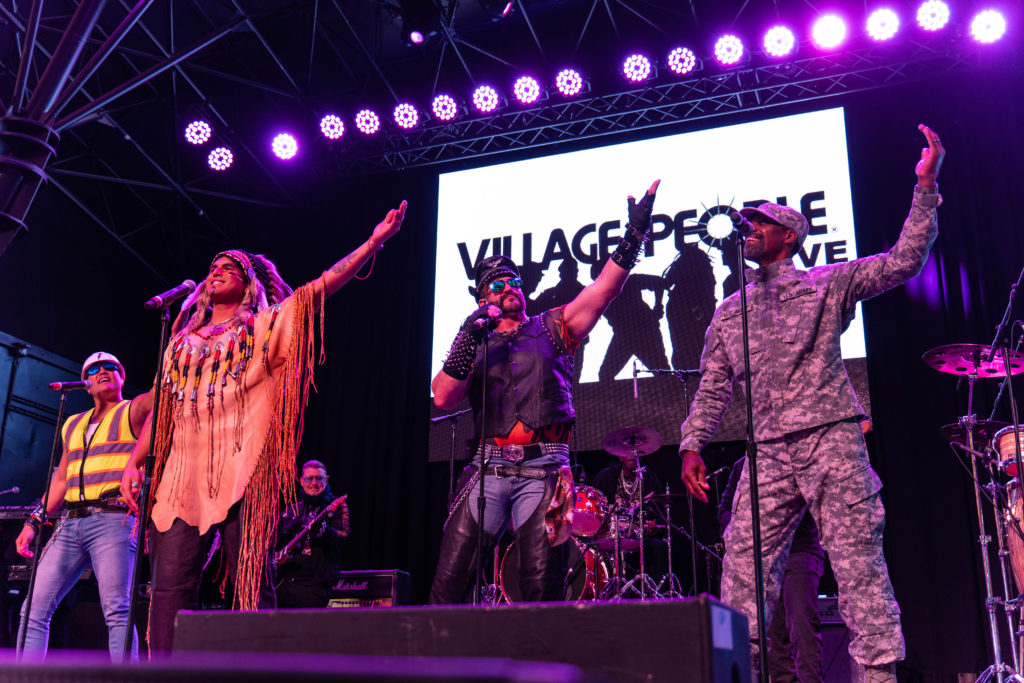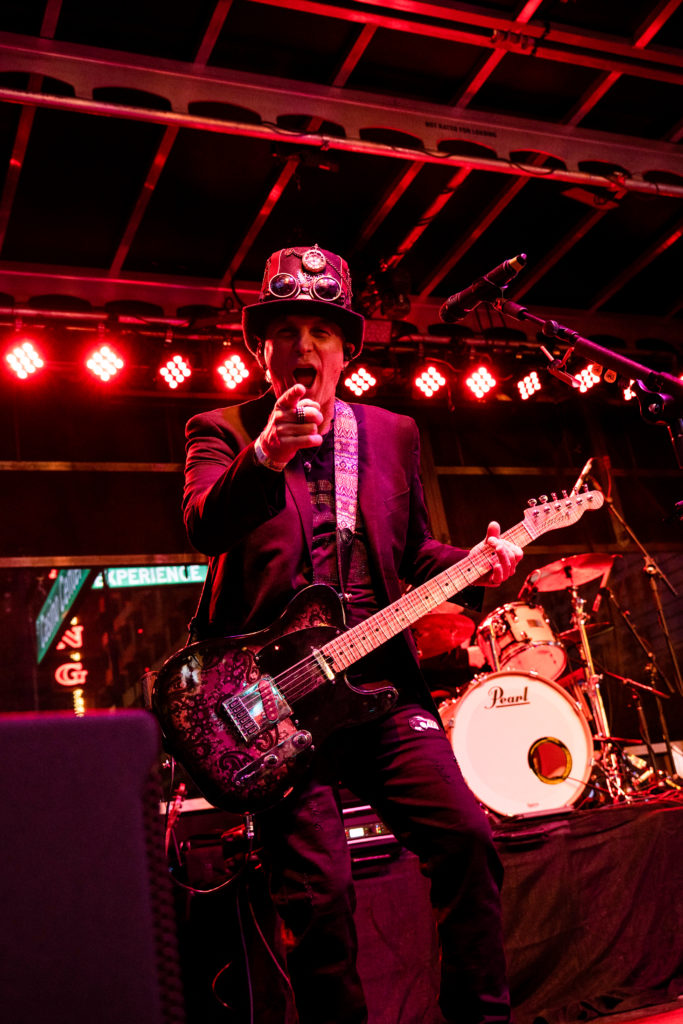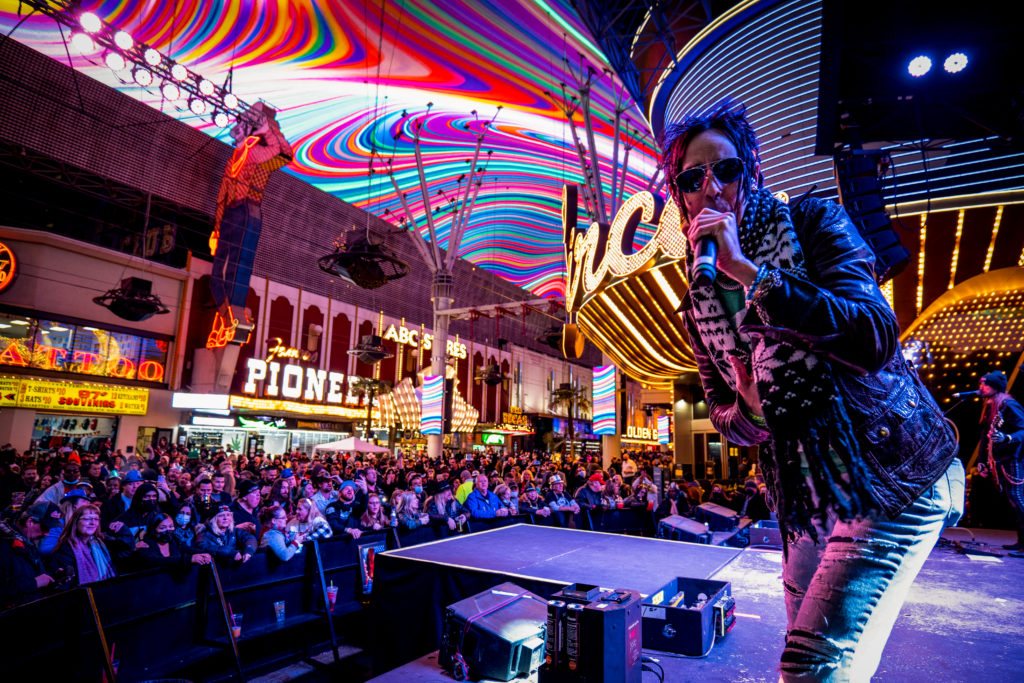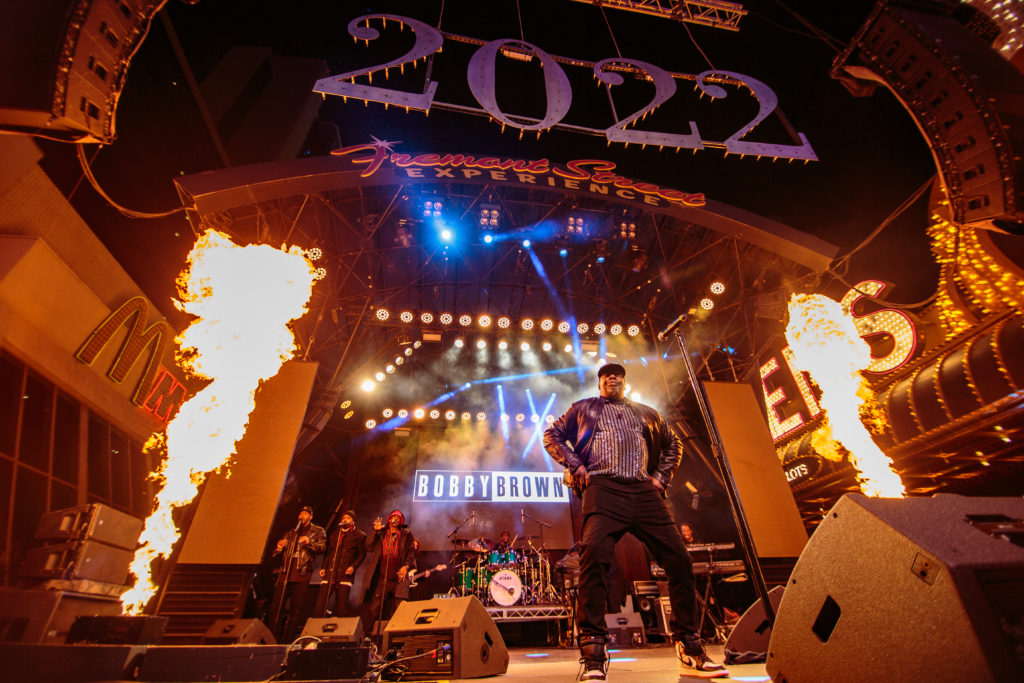 About Fremont Street Experience
Fremont Street Experience, a six-block entertainment district located in historic downtown Las Vegas, is an open-air promenade of gaming, dining, entertainment, and shopping. Fremont Street Experience offers free live entertainment on three stages 365 days per year and features Viva Vision, the world's largest single video screen – 1,500 feet long, 90 feet wide and suspended 90 feet above the urban pedestrian mall. In partnership with the City of Las Vegas and the Las Vegas Conventions and Visitors Authority, the $32 million renovation to the iconic Viva Vision screen illuminates downtown Las Vegas with 16,433,152 pixels and 5,000 Nits, making it seven-times brighter than the existing canopy with four-times the resolution allowing the screen to be seen 24 hours a day for the first time in its existence. The one-of-a-kind venue is also home to SlotZilla, a unique zipline attraction featuring an 850-foot Zipline and 1,750-foot Zoomline, taking riders from a 12-story slot-machine-themed platform to fly under the iconic Viva Vision canopy. With direct pedestrian access to eight of Fremont Street's world-renowned casino hotels, more than 70 restaurants and specialty retail kiosks, Fremont Street Experience attracts more than 24 million annual visitors. For more information about Fremont Street Experience, please visit www.vegasexperience.com.
"Like" Fremont Street Experience on Facebook: facebook.com/FSE89101
"Follow" Fremont Street Experience (@FSELV) on Twitter: twitter.com/FSELV
"Follow" Fremont Street Experience (@FremontStreet) on Instagram: Instagram.com/fremontstreet
Summary
Article Name
FREMONT STREET EXPERIENCE RINGS IN 2022 WITH 80s & 90s DANCE PARTY CELEBRATION
Description
FREMONT STREET EXPERIENCE RINGS IN 2022 WITH 80s & 90s DANCE PARTY CELEBRATION