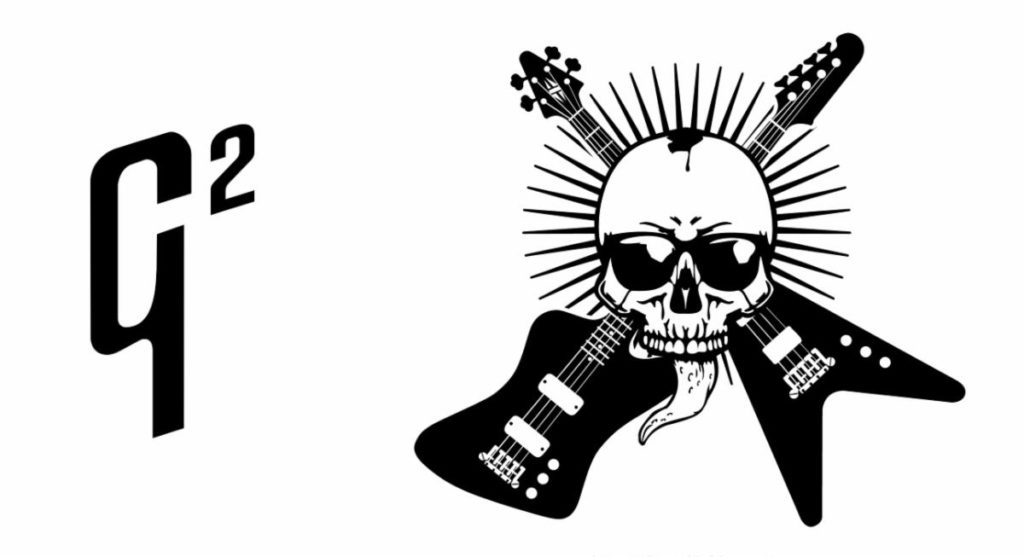 Gibson and Gene Simmons Announce:
Gene Simmons G² Thunderbird Bass
Gibson Partners With International Rock Legend And Co-Founder Of KISS, To Re-launch Gibson Bass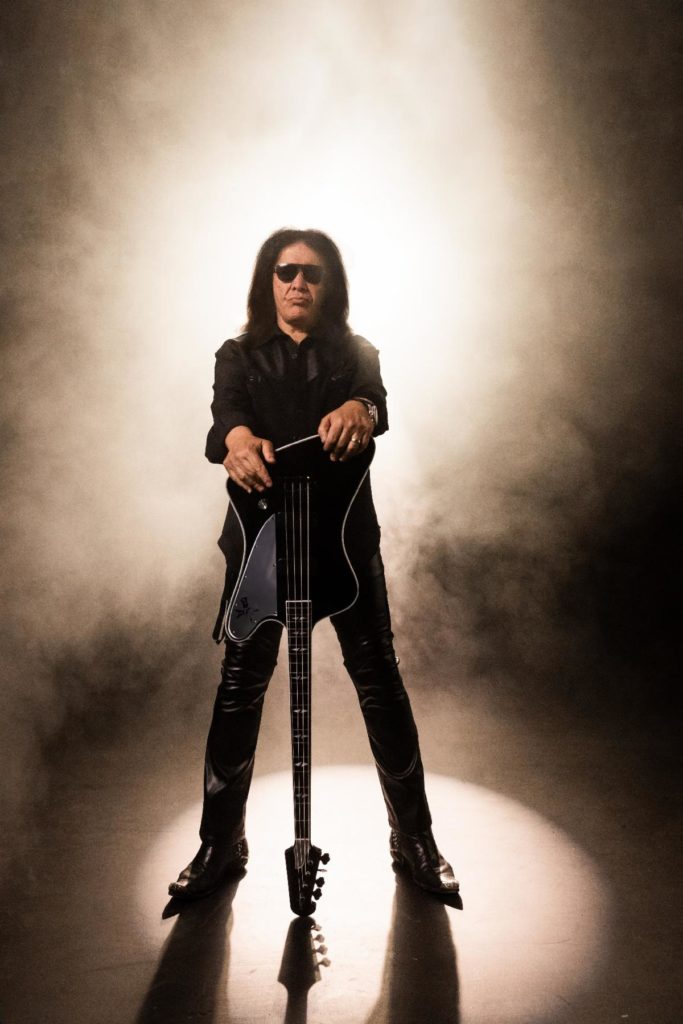 Gibson, the iconic, American instrument brand has partnered with Gene Simmons–international rock legend and co-founder of KISS, America's #1 gold record award-winning group of all time, in all categories (RIAA)–to create the new Gene Simmons G² Thunderbird Bass. The Gene Simmons G² Thunderbird Bass (pronounced G-squared) defines the merging of two music icons and will bring multiple electric guitar and bass collections across Gibson Brands including Gibson, Epiphone, and Kramer. The first-ever signature artist bass for Gene from Gibson, the Gene Simmons G² Thunderbird Bass introduces a revitalized Gibson Bass lineup with more signature and core guitars to come. The Gene Simmons G² Thunderbird Bass is available worldwide at authorized Gibson dealers and via www.gibson.com.
"Gibson is an outstanding company and has earned its place as a leading guitar brand with fans around the world," says Simmons. " The new G² Thunderbird basses are all handmade in the USA, with a sound that is off the charts. The design is so beautiful and collectible, they are simply works of art."
"We are excited to launch the first of many projects together with Gene Simmons!" says Cesar Gueikian, Brand President, Gibson Brands. "The Gibson Gene Simmons G² Thunderbird Bass guitar has been more than a year in the making. It looks and sounds EPIC, and it is unmistakably Gene. Working with him is such a privilege for all of us at Gibson; he is deeply involved in every aspect of developing the guitars and planning our launch. A legendary musician who has touched the lives of generations of music fans, Gene is also a creative and successful entrepreneur. This is the first of many ways in which the G² partnership will be paying tribute to Gene, his iconic status, and continue to inspire new generations of Gibson and Gene Simmons fans to play and create music."
Watch and share the video as Gene Simmons debuts the ultimate 80's inspired infomercial for the Gene Simmons G² Thunderbird Bass from Gibson, HERE.
Click the image above to play the Gene Simmons G² video which features a voice over from actor John Stamos.
The stunning, Gene Simmons G² Thunderbird Bass guitar is designed to meet Gene's performance needs and preferences in stadiums across the globe. Designed for modern bassists, it features the classic Gibson Reverse Thunderbird body and headstock shape. The Gene Simmons G² Thunderbird Bass is voiced with a pair of powerful T-Bird Pickups, each with individual Volume controls and paired with a master Tone control. The bound ebony fretboard features pearloid reverse split diamond inlays. A GraphTech nut and Hipshot Mini-Clover tuners keep the tuning rock-solid, while the other end of the strings anchor to a Hipshot Bass Bridge. The back of the headstock features a G² logo. The Ebony nitrocellulose lacquer finish is paired with Black Chrome hardware and a Mirror Plex truss rod cover with a Mirror Plex pickguard which features a laser engraved custom Gene Simmons logo. A hardshell case is included.
Explore the new Gene Simmons G² Thunderbird Bass at www.gibson.com.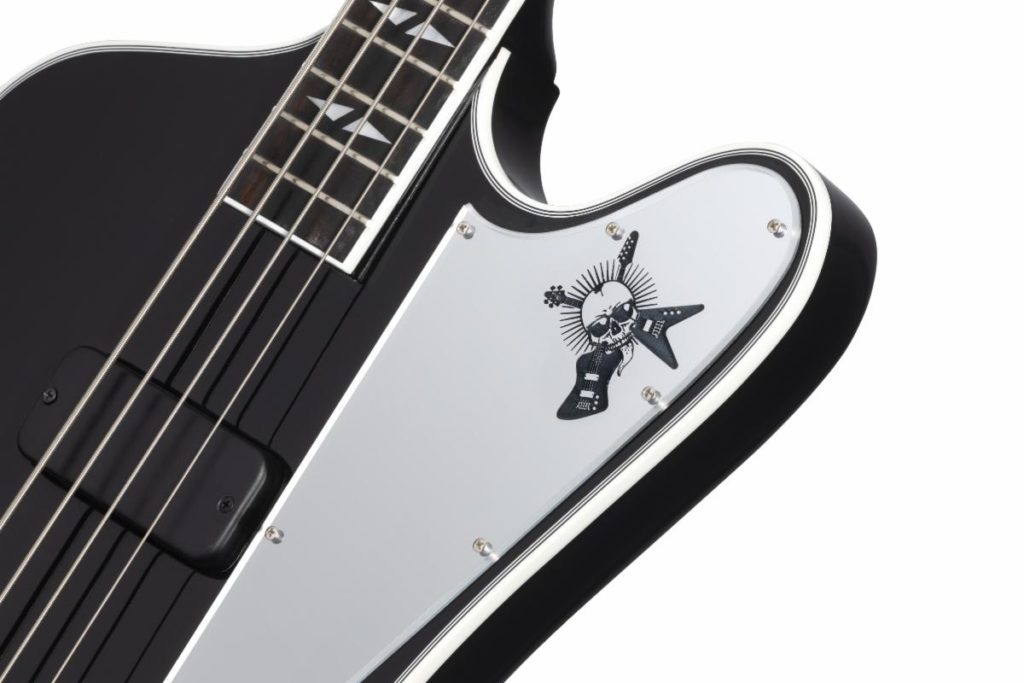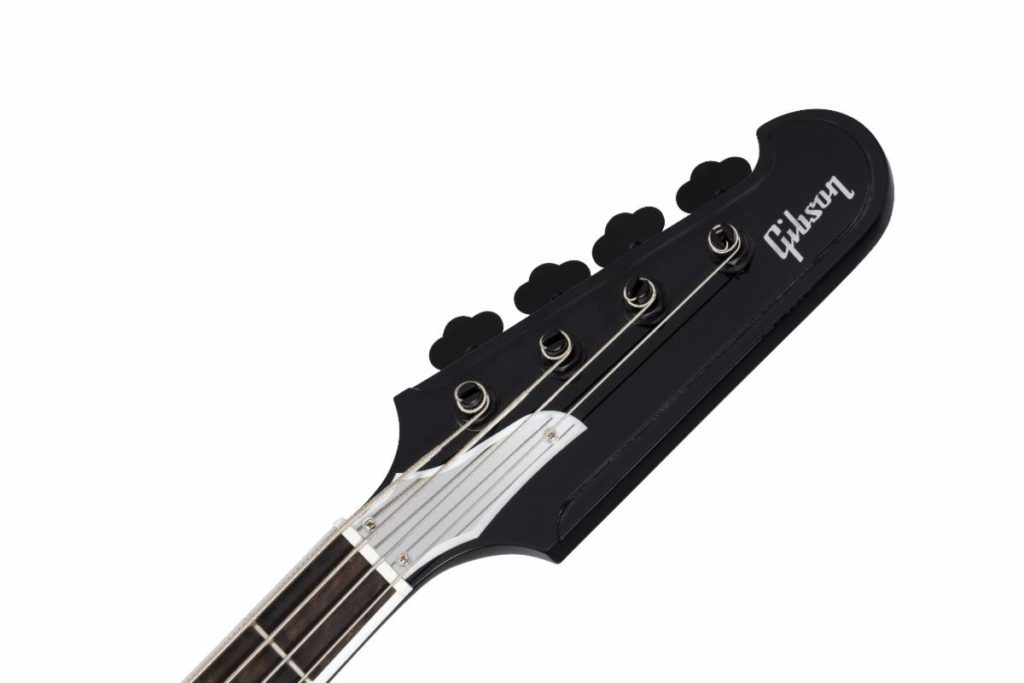 Above: the new Gene Simmons G² Thunderbird Bass in Ebony.
All Gene Simmons photos, credit Gibson: HERE.
Gene Simmons:
GENESIMMONS.COM | FACEBOOK | TWITTER | INSTAGRAM
Gibson:
GIBSON.COM | TWITTER | INSTAGRAM | FACEBOOK | GIBSON TV
Epiphone:
EPIPHONE.COM | TWITTER | INSTAGRAM | FACEBOOK | YOUTUBE
Kramer:
KRAMERGUITARS.COM | TWITTER | INSTAGRAM | FACEBOOK | YOUTUBE
MESA/Boogie:
MESABOOGIE.COM | TWITTER | INSTAGRAM | FACEBOOK
KRK:
KRKMUSIC.COM | TWITTER | INSTAGRAM | FACEBOOK | YOUTUBE
Maestro:
MAESTROELECTRONICS.COM | @MAESTROELECTRONICS | GIBSON TV
Gibson App:
About Gene Simmons:
International rock legend Gene Simmons is a serial entrepreneur, philanthropist, and media mogul. Simmons has achieved success that reaches far beyond his music career, extending into television shows, films, publishing, merchandising, worldwide restaurants, consumer products, and more. Simmons' was inspired to become a rock star when he first saw a televised performance by the Beatles. Simmons formed several bands and then met fellow KISS co-founder Paul Stanley in 1970 and they formed the group Wicked Lester. In the winter of 1972, with a desire to create the "ultimate" rock band, not just "another" rock band, Simmons and Stanley formed KISS with original band members Peter Criss and Paul "Ace" Frehley. Inspired by his love of comic books and horror films, Simmons conceived the concept of his face paint. The addition of elaborate costumes, frenetic stage performances and ostentatious concert effects, catapulted KISS to international stardom and a coveted position as one of the most recognized rock and roll bands in the world. Since their inception, KISS has developed millions of fans around the world, also known as the KISS Army. With over 100 million CDs and DVDs sold worldwide, KISS continues to sell out stadiums and arenas around the world, breaking box-office records set by Elvis and the Beatles. KISS was inducted into the Rock & Roll Hall of Fame in 2014 and in 1999 received a star on the Hollywood Walk of Fame. Merchandising giant Simmons' keen business acumen has expanded the KISS brand beyond the stage. With more than 5,000 licensed/merchandised items, KISS has generated more money from merchandising and trademark deals than any other band in music history. Recently, Gene launched Gene Simmons MoneyBag soda–a new line of sodas made with all natural flavors, colors, and pure cane sugar, and packaged in painted bottles. For more information on Gene Simmons MoneyBag soda, visit: HERE.Simmons is renowned and sought after worldwide as a notable and opinionated media commentator on a diverse range of topics from politics to business. www.genesimmons.com
About Gibson:
Gibson, the leading iconic guitar brand, has shaped the sounds of generations of musicians and music lovers across genres for 127 years. Founded in 1894 and headquartered in Nashville, Gibson Brands has a legacy of world-class craftsmanship, legendary music partnerships, and progressive product evolution that is unrivaled among musical instrument companies. The Gibson Brands portfolio includes Gibson, the leading guitar brand, as well as many of the most beloved and recognizable music brands, including Epiphone, which has been on every stage since 1873, Kramer, the original MADE TO ROCK HARD guitar brand, MESA/Boogie, the home of tone, and KRK, behind great music for over 30 years, and Maestro, the founder of effect pedals. Gibson Brands is dedicated to quality, innovation, and sound excellence so that music lovers for generations to come will continue to experience music shaped by Gibson Brands. Learn more at Gibson.com and follow us on Twitter, Facebook, Gibson TV, and Instagram.
Summary
Article Name
Gene Simmons G² Thunderbird Bass: Gibson Partners With International Rock Legend And Co-Founder Of KISS, To Re-launch Gibson Bass
Description
Gene Simmons G² Thunderbird Bass: Gibson Partners With International Rock Legend And Co-Founder Of KISS, To Re-launch Gibson Bass