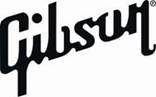 GIBSON GUITAR AND EPIPHONE TO ROCK
48 HOURS FESTIVAL IN LAS VEGAS— FEATURING GODSMACK, FIVE FINGER DEATH PUNCH, KORN AND AVENGED SEVENFOLD
Festival To Take Place October 15th and 16th on Luxor Festival Grounds
WHO:  Gibson, Epiphone, Revolver Magazine and Best Buy Music Gear with performances by Godsmack, Avenged Sevenfold, Korn, Five Finger Death Punch, Three Days Grace, Sick Puppies, Hollywood Undead, Escape the Fate, Hatebreed, Adelita's Way and more (full lineup at 48hoursfestival.com).
WHAT: Gibson and Epiphone will rock the first annual 48 Hours Festival in Las Vegas Nevada, October 15th and 16th.
In the consumer area, Epiphone and Best Buy Music Gear will be hosting autograph signings with artists, showcasing new models, and hosting a pick toss contest for a new Epiphone Casino guitar.
Backstage, Gibson will be hosting the official 48 Hours Festival artist lounge with Revolver Magazine. A haven for musicians, guests will be able to try new Gibson models and play the highly anticipated Rocksmith videogame from Ubisoft.
WHERE: Luxor Festival Grounds
3901 Las Vegas Blvd South
Las Vegas, NV 89119
WHEN: October 15 and 16, 2011
Doors at 1 pm, show ends at 10 pm
ABOUT GIBSON GUITAR CORP.
Gibson Guitar Corp. is known worldwide for producing classic models in every major style of fretted instrument, including acoustic and electric guitars, mandolins, and banjos. The Gibson Les Paul guitar is the bestselling guitar of all time and bears the moniker of a tribute to the late famed musician of the same name. Collectively, the Gibson Robot Guitar, Gibson Dark Fire, Gibson Dusk Tiger and the Gibson Firebird X represent the biggest advances in electric guitar design in more than 75 years. Through the Gibson Foundation, Gibson Guitar Corp. has become equally known for its philanthropic efforts on behalf of music, education, health and human services. Founded in 1894 in Kalamazoo, MI and headquartered in Nashville, TN since 1984, Gibson Guitar Corp.'s family of brands includes Epiphone, Dobro, Kramer, Steinberger, Tobias, Echoplex, Electar, Flatiron, Slingerland, Valley Arts, Maestro, Oberheim, Baldwin, Sunshine Piano, Take Anywhere Technology, J&C Fischer, Chickering, Hamilton, and Wurlitzer. Visit Gibson's website at gibson.com. Follow Gibson Guitar at twitter.com/gibsonguitar and facebook.com/gibsonguitar.