HYPROV EXPLODES ONTO THE LAS VEGAS SCENE!
THE MOST INTERACTIVE COMEDY SHOW IN THE WORLD SET TO MAKE LAS VEGAS DEBUT AT THE HARRAH'S SHOWROOM THIS JUNE
Tickets to this hilarious mashup of hypnosis and improv are on sale now!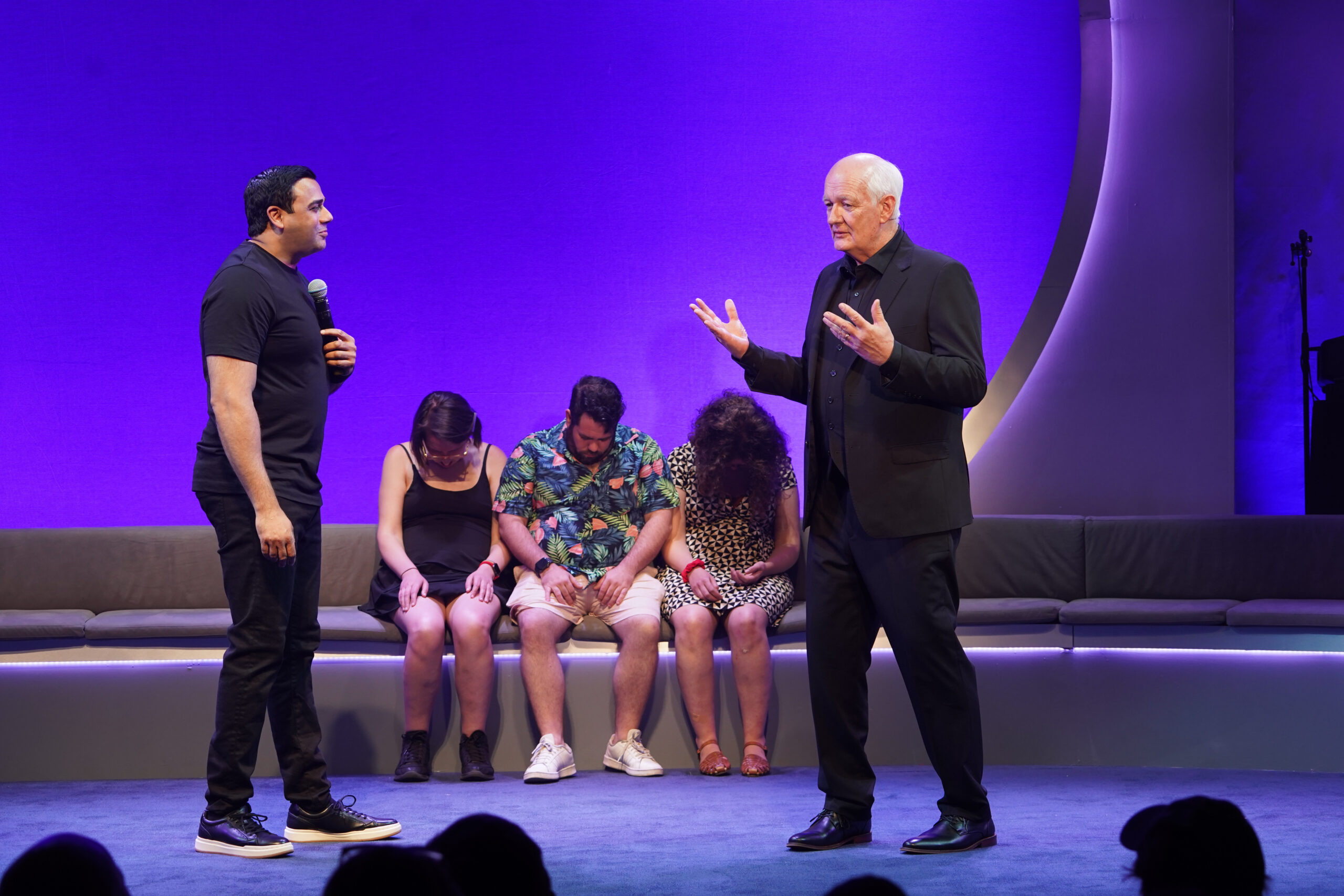 Fresh from a wildly successful North American tour, the groundbreaking live show HYPROV: Improv Under Hypnosis is set to make its highly anticipated Las Vegas debut! Starting Thursday, June 15, this unforgettable, laughter-filled spectacle will take center stage at the world-famous Harrah's Showroom located in Harrah's Las Vegas Hotel and Casino.
Conceived by comedy genius Colin Mochrie of "Whose Line Is It Anyway?" and master hypnotist Asad Mecci, HYPROV (pronounced hip-rawv) is a one-of-a-kind fusion of improv and hypnosis, delivering a truly unparalleled audience experience. The New York Times raves, "The audience erupted in laughter; it killed." Time Out New York describes HYPROV as "hilarious and fascinating," while The Wall Street Journal praises it as "catnip for those who relish spontaneity and informality."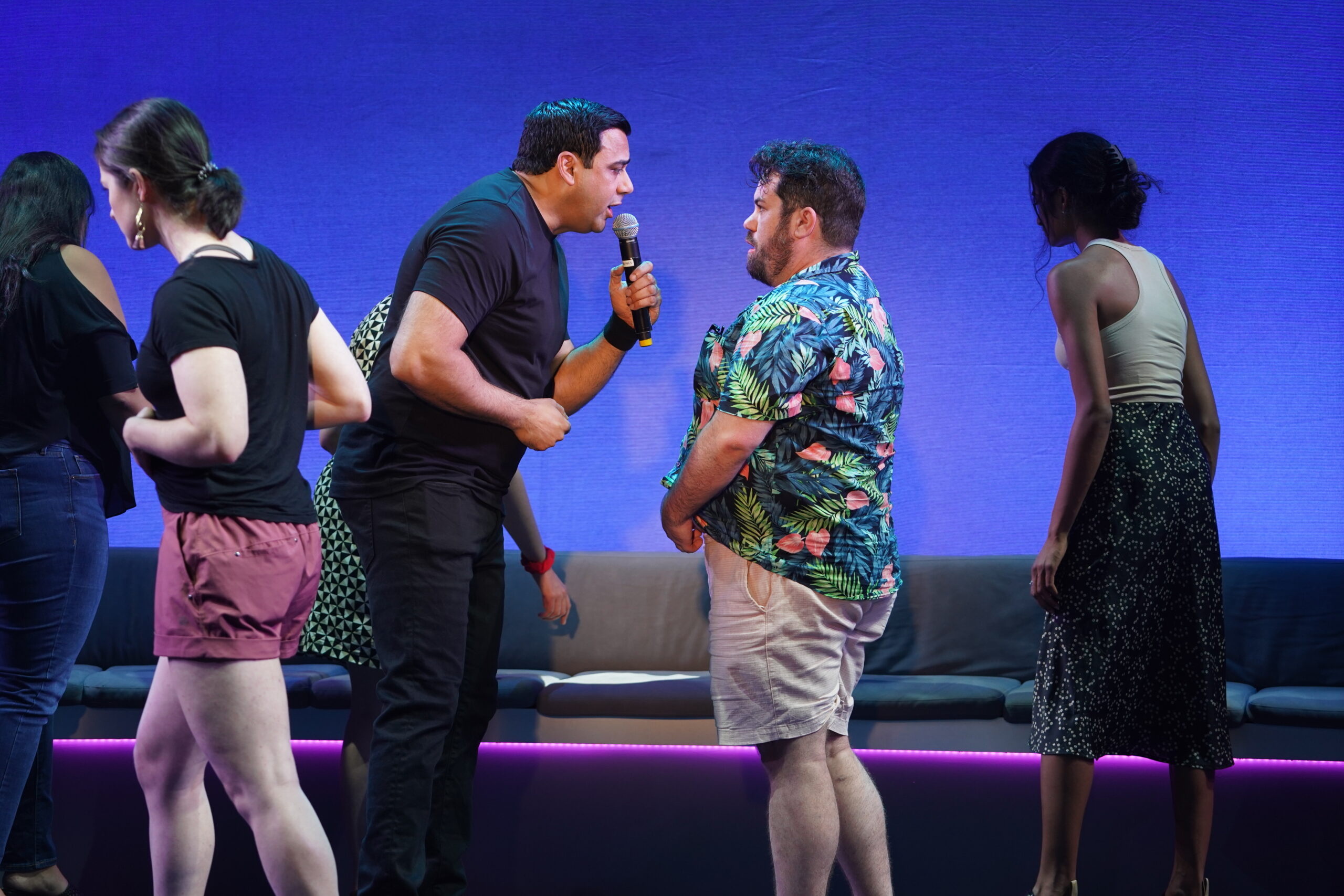 HYPROV stars world-renowned hypnotist Asad Mecci alongside a rotating, all-star cast that includes Colin Mochrie. The show has previously featured Stephanie Courtney, Jonathan Magnum, Barret Foa, and Jeff Hiller, so you never know which superstar will make an appearance. Each night, audiences are treated to a mind-blowing, never-before-seen performance, ensuring no two shows are ever the same.
"Every night, HYPROV transforms our volunteers into superstars, creating a truly unique and unforgettable experience for them and for us," said Colin Mochrie. "As the Entertainment Capital of the World, Las Vegas is the perfect home for this show. Performing alongside legendary improvisers and comedians is an honor and a dream come true," added Asad Mecci.
During the 85-90 minute extravaganza, Mecci welcomes 20 volunteers on stage to be hypnotized, with the most receptive individuals joining all-star improvisers to perform the rest of the show while fully under hypnosis. With Mecci and a skilled improviser masterfully orchestrating the performance, the audience is taken on a rollercoaster ride through the volunteers' uninhibited, unconscious minds, leaving everyone doubled over with laughter.
Don't miss HYPROV: Improv Under Hypnosis at the Harrah's Showroom, opening Thursday, June 15. Tickets are on sale now. For more information and to purchase tickets, visit hyprov.com.
About HYPROV
About HYPROV HYPROV: IMPROV UNDER HYPNOSIS, created by Asad Mecci, Colin Mochrie, and Jeff Andrews, begins with world-renowned hypnotist Asad Mecci welcoming 20 volunteers on stage to be hypnotized. The most receptive "Hyprovisors" then join a world-class improviser to form an instant improv troupe and perform the rest of the show, all while under hypnosis.
In the hands of two experts, and solely crafted from the Hyprovisors' uninhibited, unconscious minds and audience suggestions, each show is an entirely original and completely unforgettable theatrical experience. The show also features improvised music throughout.
HYPROV: Improv Under Hypnosis is produced by Sarah Power with Zvi & Lorena Shiff, Chaz Naor, Oui BeLeaf (NHR), and Associate Producer Joan Tosani. Cody Lassen serves as Executive Producer. Music Director: John Hilsen, NY show directed by Stan Zimmerman.
Summary
Article Name
HYPROV EXPLODES ONTO THE LAS VEGAS SCENE! THE MOST INTERACTIVE COMEDY SHOW IN THE WORLD SET TO MAKE LAS VEGAS DEBUT AT THE HARRAH'S SHOWROOM THIS JUNE
Description
HYPROV EXPLODES ONTO THE LAS VEGAS SCENE! THE MOST INTERACTIVE COMEDY SHOW IN THE WORLD SET TO MAKE LAS VEGAS DEBUT AT THE HARRAH'S SHOWROOM THIS JUNE