ILLUMINARIUM LAS VEGAS TO HOST IMMERSIVE
"BIG GAME" WATCH PARTY
Las Vegas's premier entertainment destination, IIluminarium will provide one-of-a-kind football viewing experience and celebratory "After Dark" afterparty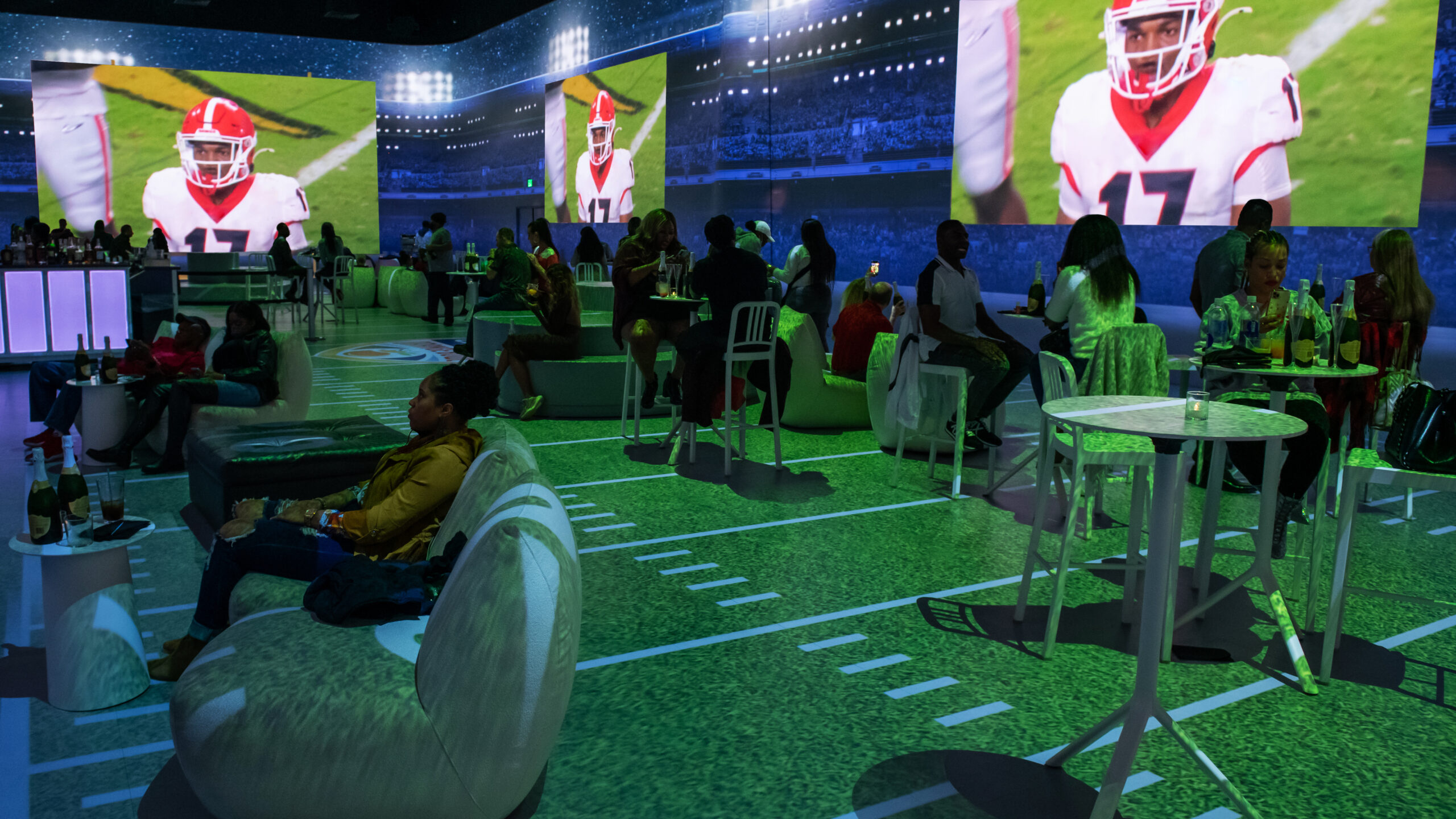 Illuminarium Las Vegas, the immersive entertainment destination located at AREA15, will celebrate the Big Game with a transportive viewing experience like no other. On Sunday, Feb.12, fans will have the opportunity to enjoy the biggest game of the season on the largest 360-degree screens in the city. To enhance the game watching experience, Illuminarium will also offer a pre-game tailgate, game day bites, delectable cocktails, buckets of beer and more.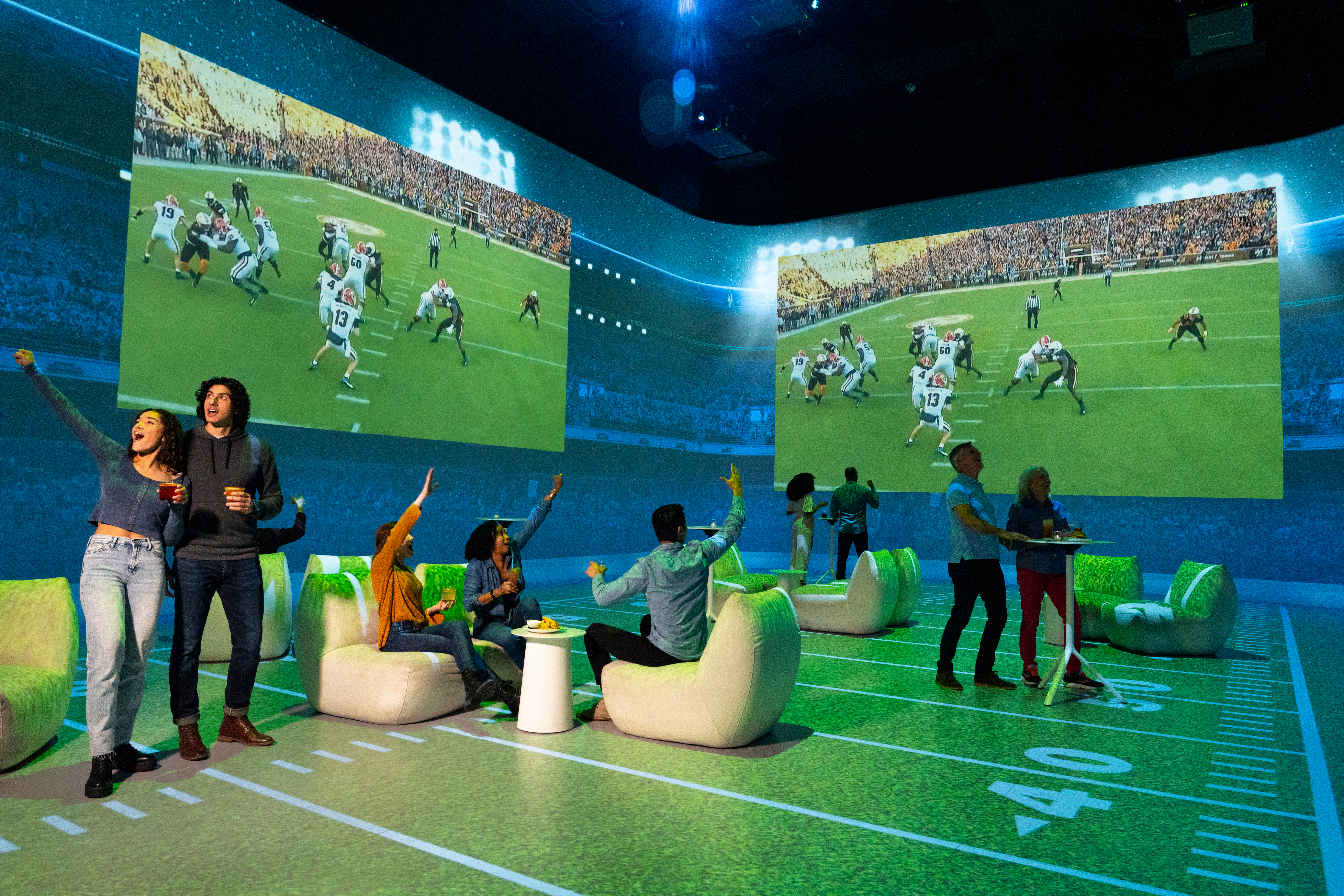 Beginning the festivities, Illuminarium will open their doors at 2:30 p.m. for the hour-long pre-game tailgate. The main event will kick-off at 3:30 p.m. where sports lovers will be transported directly into the stadium to cheer on their favorite team. Guests will be in the center of the action as they enjoy comfortable seating on the field and are surrounded by large jumbotrons to catch every play. In addition to the electric game day atmosphere, Illuminarium will serve a special game day menu including buckets of beer, wings, rib platters, specialty cocktails and more.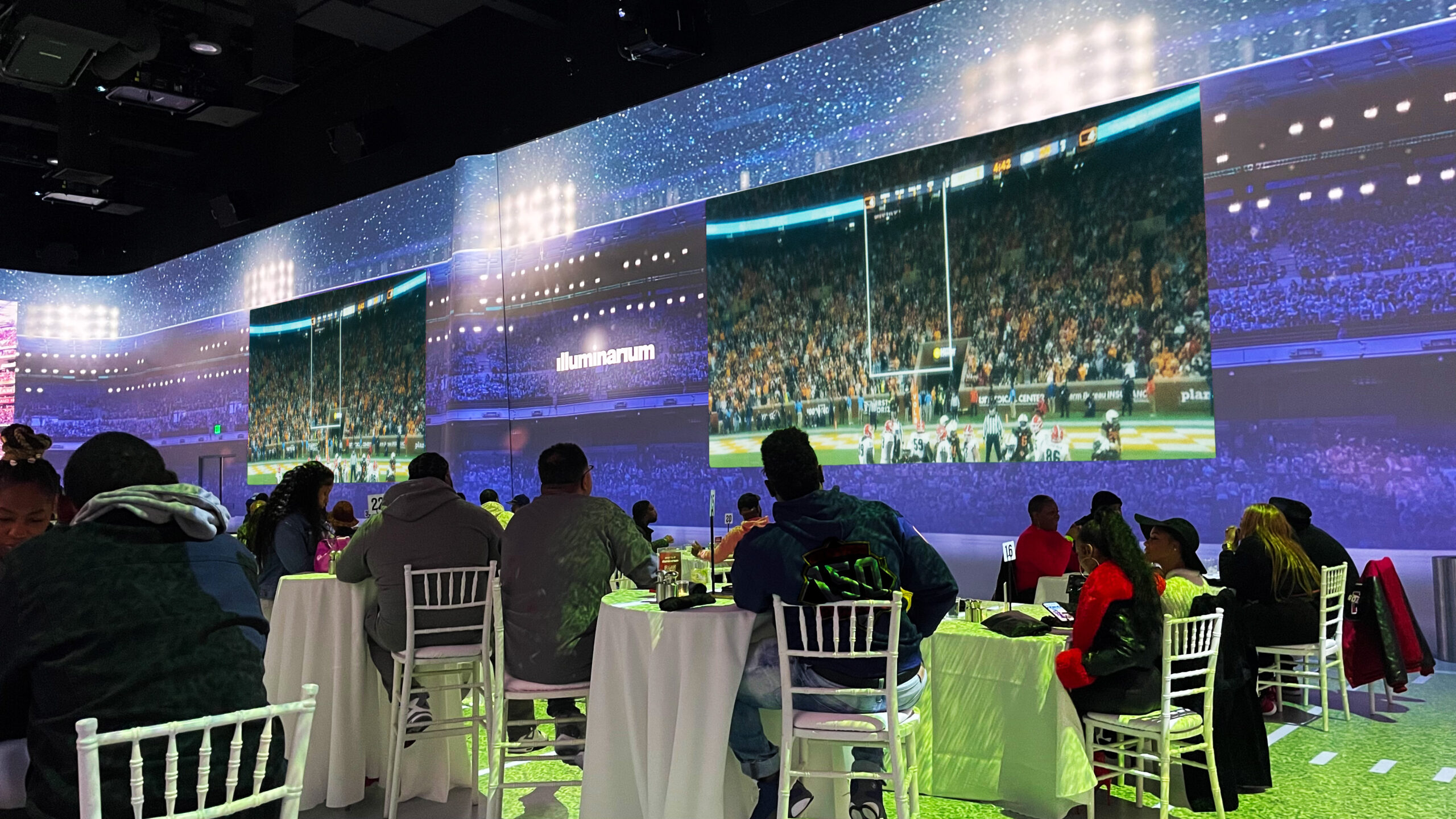 After the game, the party continues with an Illuminarium After Dark afterparty. Leaving the gridiron and heading into the out of this world galaxy of SPACE, guests will truly immerse themselves in all aspects of Illuminarium during the Big Game weekend.
Early bird tickets go on sale Thursday, Jan. 26, and are priced at $50. General admission tickets will be priced at $75 beginning Friday, Jan. 27 – get your tickets while supplies last. On Sunday, Feb. 12, game day tickets will be $100 at the door. For larger groups and for the best seats on the field, Illuminarium is offering table reservations for up to 10 people, priced at $750 per table reservation. All ticket purchasers are granted free entry into Illuminarium After Dark afterparty. For more information and to reserve your tickets, please visit https://www.showclix.com/event/illuminarium-sports-bowl-the-big-game.
About Illuminarium Experiences
Illuminarium Experiences is a global experiential company offering breakthrough immersive 360-degree cinematic entertainment in expansive, projected spaces. Presented in custom-designed venues, Illuminarium surrounds visitors in a sensory space of sight, sound and scale unlike any other, providing boundless experiences and a personal connection to the world around them. With a fully customizable canvas, Illuminarium is the ideal location for special events, group outings, and viewing parties. Created by Alan Greenberg, RadicalMedia and Rockwell Group, Illuminarium Experiences brings together best-in-class partners in content creation, theatrical design, interactive technologies and venue operations. Illuminarium has locations in Atlanta, Las Vegas, with additional markets to be announced soon. For more information and to purchase tickets, guests may visit illuminarium.com.
Summary
Article Name
ILLUMINARIUM LAS VEGAS TO HOST IMMERSIVE "BIG GAME" WATCH PARTY
Description
ILLUMINARIUM LAS VEGAS TO HOST IMMERSIVE "BIG GAME" WATCH PARTY