Joey Canyon Releases New Single "On Country Radio"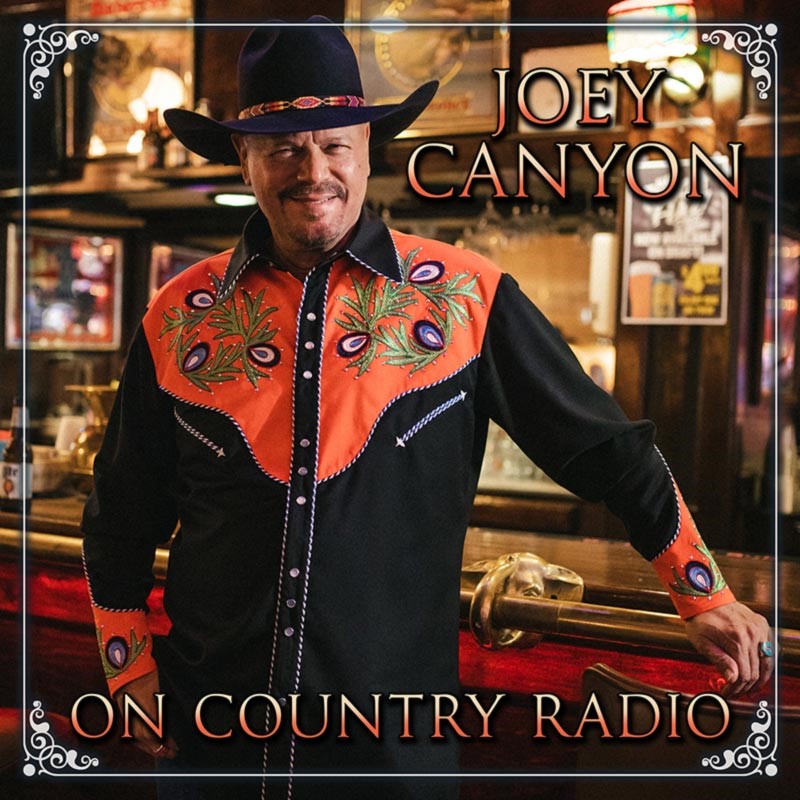 Premiered by The Hollywood Times
Visionary media entrepreneur and award-winning country music singer-songwriter, recording artist, performer, actor, and producer Joey Canyon longs for the return of the classic country sound that seems to be missing from today's radio with the release of his latest single, "On Country Radio." Canyon names legends Waylon Jennings, Hank Williams, Johnny Cash, Willie Nelson, and more for their genuine tunes that traditional country music fans don't hear much of these days. Canyon honors these icons and the impacts they have made through his distinct voice and instrumentation."On Country Radio" was premiered by The Hollywood Times and is available to download and stream on all digital platforms now!
Listen/stream/buy HERE.
To view Canyon's premiere with The Hollywood Times visit HERE.
"As a traditional country music recording artist, I feel a responsibility and duty to keep Real country music alive and well for future generations, whether it's on The Joey Canyon Show or the Canyon Star TV television network," shares Canyon.
Joey Canyon is the host of "The Joey Canyon Show" where Canyon is seen showcasing artists that he loves on a national scale. Previous guests on "The Joey Canyon Show" have included well-known names in the country music world including, Jeannie Seely, Gary Morris, T.G. Sheppard, Mo Bandy, John Conlee, and more! Fans will want to make sure to stay tuned for new, never-before-seen episodes to be available soon and all that Canyon has planned in the upcoming months!
To keep up with everything Joey Canyon, visit HERE and follow the socials linked below.
Facebook | Instagram | Twitter | Website
About Joey Canyon:
Visionary media entrepreneur Joey Canyon is the founder and CEO of Canyon Star TV as well as an award-winning country music singer-songwriter, recording artist, performer, and producer. Canyon began his professional music career in 1976, a self-taught singer-songwriter with a passion for the classic country music he grew up on. By the early 90s, his songs were featured in numerous NFL compilation videos alongside iconic acts like Hank Williams Jr, George Strait, Lorrie Morgan, Alan Jackson, Travis Tritt, Reba McEntire, Clint Black, and Wynonna Judd. Canyon has performed at world-famous venues (Palomino Club in North Hollywood, Mile High Stadium, Coors Field), and contributed a number of original tracks to national TV series and commercials. Recorded primarily in Nashville and Denver, Canyon's songs are filled with natural candor and relatable, autobiographical lyrics. His rich, resonant vocals and laid-back stage persona have earned him comparisons to Randy Travis, George Strait, and Alan Jackson. Canyon released his debut album, Canyon Country, in 2012, created with award- winning bassist and producer Curtis Stone of Highway 101, followed by his sophomore album, The Rhythm of Livin, in 2015, racking up seven number-one hits along the way. In 2016 Canyon was named "Best New Country Artist" and "Crossover Artist of the Year" by leading industry magazine New Music Weekly as well as "Favorite Male Country Artist" by National Radio Hits. That same year, he debuted The Joey Canyon Show to a nationwide audience on the RFD-TV network and Colorado's Comcast Entertainment Television.
Summary
Article Name
Joey Canyon Releases New Single "On Country Radio"
Description
Joey Canyon Releases New Single "On Country Radio"