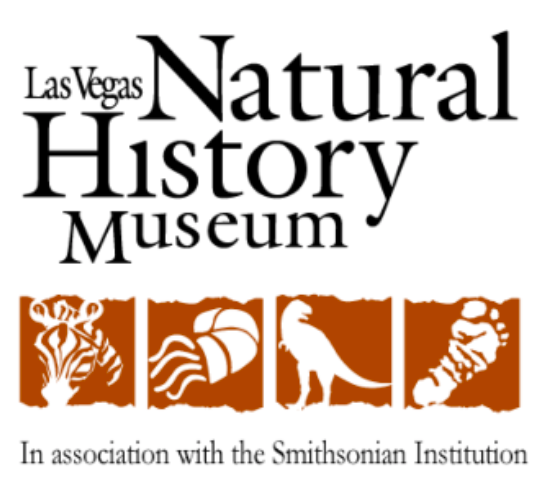 Las Vegas Natural History Museum Celebrates 31st Anniversary with $10,000 Donation from Mesquite Club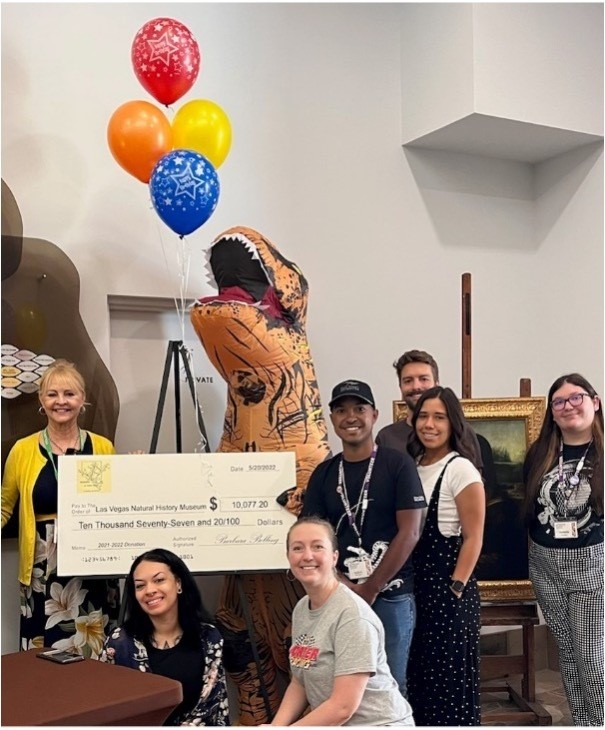 On July 12, 1991, the Las Vegas Natural History Museum opened its doors. Thirty-one years later, the celebration continued Saturday with a birthday party for the iconic Las Vegas Museum, complete with a $10,077.20 gift from the local Mesquite Club.
The Museum will utilize the generous birthday gift for its Teaching Trunks program. The program offers free, hands-on natural history and science resources that include lesson plans. With the support of the women of Mesquite Club, the Museum will be able to enhance and expand the program to include three new topics for the 2022-2023 school year.
Mesquite Club members have been donating their time, financial support, and energy to the Las Vegas community for more than 100 years. Last year, club members announced that they chose the Las Vegas Natural History Museum as the nonprofit to benefit from their 2021-2022 efforts. Mesquite Club members recently voted to continue this partnership for its full term of two years, making the Museum the beneficiary of its 2022-2023 year as well.
Saturday's celebration included hands-on educational activities, party hats, balloons, a scavenger hunt, and ice cream cones as guests exited, courtesy of Anderson Dairy.
More information about the Teaching Trunks program is available online at https://www.lvnhm.org/teachingtrunks.
About The Las Vegas Natural History Museum
The Las Vegas Natural History Museum was established in 1989 by a small group of citizens who knew the community would benefit from the educational resources it could provide. After opening its doors in 1991, this private nonprofit museum is now a Smithsonian Affiliate, accredited with the American Alliance of Museums, and is a federal and state repository for fossils and artifacts. From the desert to the ocean, from Nevada to Africa, from prehistoric times to the present, the Las Vegas Natural History Museum is on a mission to inspire visitors of all ages to explore the wonders of the world.
Please visit lvnhm.org, follow on Facebook at Las Vegas Natural History Museum, Twitter and Instagram. For additional information, please call (702) 384-3466.
About the Mesquite Club:
The Mesquite Club brings women together to work with community partners and improve the lives of the local Las Vegas community, with a focus on improving the lives of women and children.
Membership affords each woman educational, charitable, artistic, volunteer, leadership and social opportunities. One of the greatest benefits, besides helping the community, is the life-long friendships that are created by working together on worthwhile projects.
Please visit mesquiteclub.com, follow on Facebook, and @mesquiteclubvegas on Instagram.
Summary
Article Name
Las Vegas Natural History Museum Celebrates 31st Anniversary with$10,000 Donation from Mesquite Club
Description
Las Vegas Natural History Museum Celebrates 31st Anniversary with$10,000 Donation from Mesquite Club