Mat Kearney Soars High:
Serenades Passengers on Southwest Airlines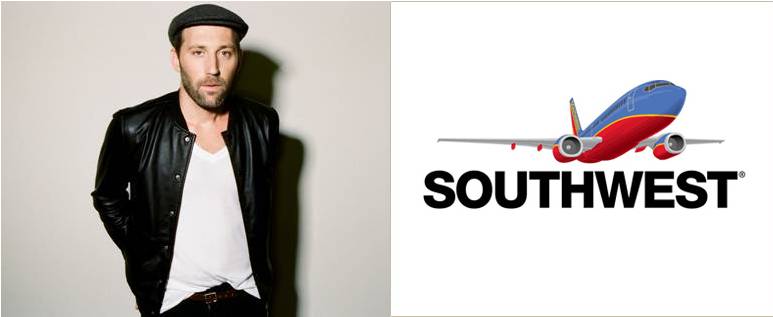 Mat Kearney, no stranger to packed houses, recently crossed one item off his bucket list – to perform on a full airplane. On a recent Southwest Airlines flight last week, fans were treated to an impromptu performance by Mat Kearney. Mat reflected on the performance, "I've always actually wanted to pick up my guitar in the middle of a flight and just walk down the aisle and play songs, but this is the first time I've ever actually gotten the chance to do it." Check out the video of him performing "Nothing Left To Lose" below.
Mat Kearney is currently on a nation-wide tour, in support of his fourth-album Young Love. Be sure to catch him on one of the remaining tour dates:
October           27th      Crocodile Rock            Allentown, PA
                        28th      Webster Hall   New York, NY
                        29th      TLA                              Philadelphia, PA
                        30th      Northern Lights           Albany, NY
November        1st        Pearl Street                 Northampton, MA
                        2nd        Toad's Place                New Haven, CT
                        4th        House of Blues            Boston, MA
                        5th        The State                     Portland, ME
                        6th        Higher Ground Burlington, VT
                        8th        Petite                           Montreal, QC
                        9th        Opera House   Toronto, ON
                        11th      Town Ballroom            Buffalo, NY
                        12th      Rex Theater                 Pittsburgh, PA
                        13th      St. Andrews                 Detroit, MI
                        15th      Newport Music Hall Columbus, OH
                        17th      House of Blues            Chicago, IL
                        18th      House of Blues           Chicago, IL
                        19th      Capital Theater           Madison, WI
                        20th      First Avenue                Minneapolis, MN
Links
http://www.facebook.com/matkearney
http://www.myspace.com/matkearney