Cliven Bundy Shares His Account of Armed Standoff on Nevada Cattle Ranch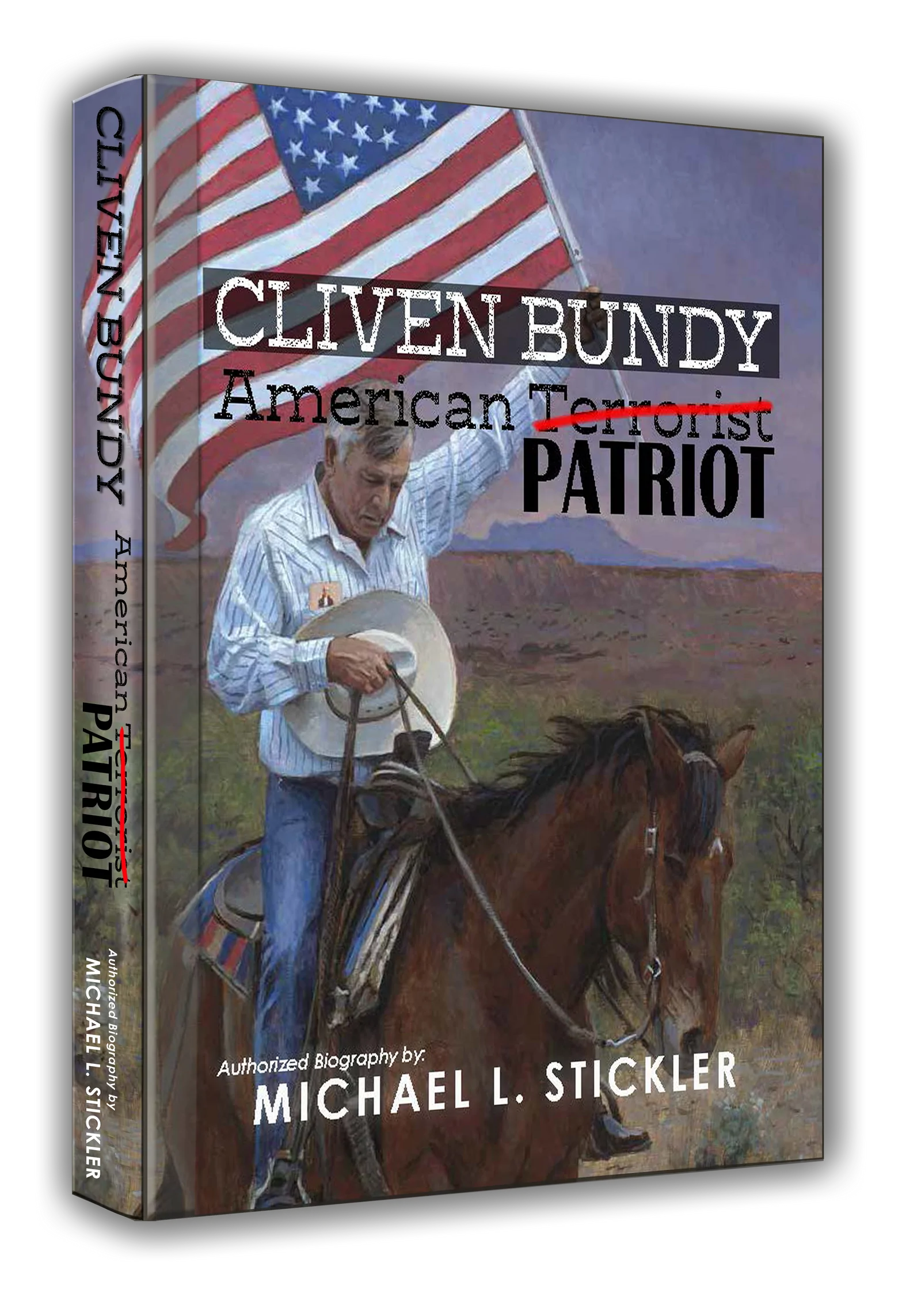 Whatever happened to Nevada cattle rancher Cliven Bundy? 
"It's not what you think," said prolific Christian author and Leadership Books co-founder Michael Stickler, who spent more than 60 days documenting Bundy's side of the conflict while Bundy was incarcerated in federal prison. 
Stickler details the events (as told to him by Cliven Bundy) preceding, during and following the 2014 standoff between Bundy's armed supporters and federal agents. The standoff made national news and resulted in Bundy and 18 others being charged with federal crimes. "January 6 protesters are facing the full weight of the government, but Cliven Bundy went through it first," Stickler added.
Ien Cliven Bundy: American Patriot, Stickler shares Bundy's side of the standoff, which was the result of a 21-year legal dispute between Bundy and the Bureau of Land Management involving the grazing of Bundy's cattle on federal land.
With plenty of intrigue, twists and turns, Cliven Bundy: American Patriot also includes Bundy's personal account of "life lost" and the continued costs that the "Bundy 19" endure in prison.
"From here, Cliven shares his personal inner fears and hopes for the future," Stickler said. "It's a burden that weighs heavily upon Cliven's heart." 
About the Author
Prolific Christian author Michael Stickler (who has written over 19 books) and his publishing mentor, Arthur Ritter, founded Leadership Books to provide turnkey publishing services for those with ideas they want to bring to the world as well as Book and Author Representation services for already published authors in need of more effective marketing strategies. Leadership Books focusses on thought leaders and nonfiction authors in the worlds of business, finance and faith.
Stickler is an ex-felon, philanthropist, horseman and internationally sought-after conference speaker. His all-time bestselling book, A Journey to Generosity, is widely acclaimed throughout the Christian community. He is also the author of Ghost Patriot and Life Without Reservation.
To learn more, please visit: https://LeadershipBooks.com, or connect with the publisher on Facebook (LeadershipBooksOnline); Twitter (@BooksLeadership); Instagram (leadership.books); or LinkedIn (Mike Stickler). 
Cliven Bundy: American Patriot
Publisher: Vision Group, Ltd.
ISBN-10: ‎0990744140
ISBN-13: ‎978-0990744146
Available from Amazon.com and https://leadershipbooks.com/products/cliven-bundy-american-patriot?variant=41472051085492 
Summary
Article Name
Nevada Cattle Rancher Cliven Bundy's Side of The Story Documented by Prolific Author and Leadership Books Co-Founder Michael Stickler
Description
Nevada Cattle Rancher Cliven Bundy's Side of The Story Documented by Prolific Author and Leadership Books Co-Founder Michael Stickler