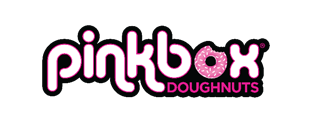 Pinkbox Doughnuts® offers specialty doughnuts for May holidays: Star Wars Day, Cinco de Mayo, and Mother's Day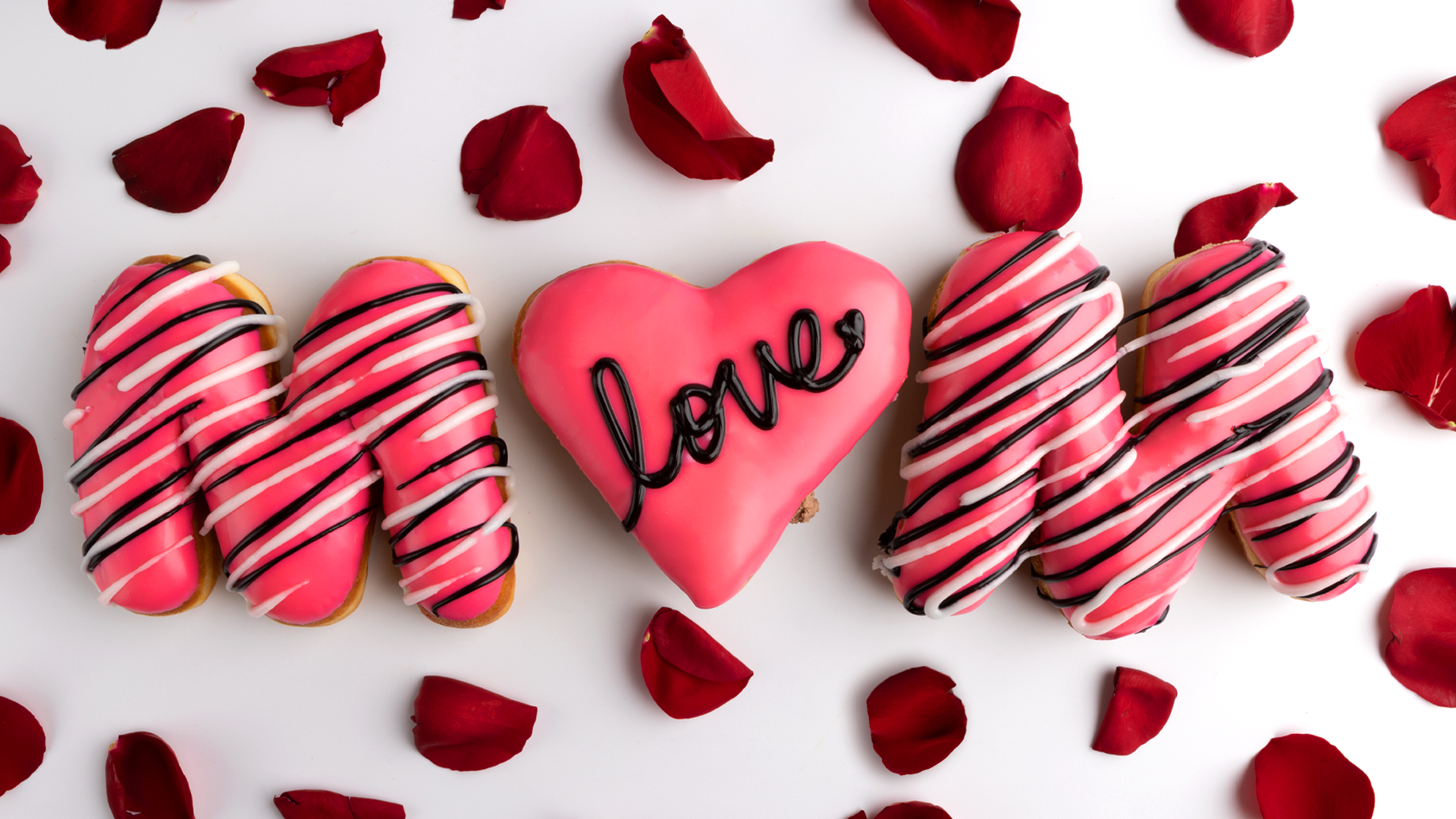 Pinkbox Doughnuts® has a variety of fun and flavorful doughnuts to celebrate various holidays in May, including Star Wars Day, Cinco de Mayo, and Mother's Day.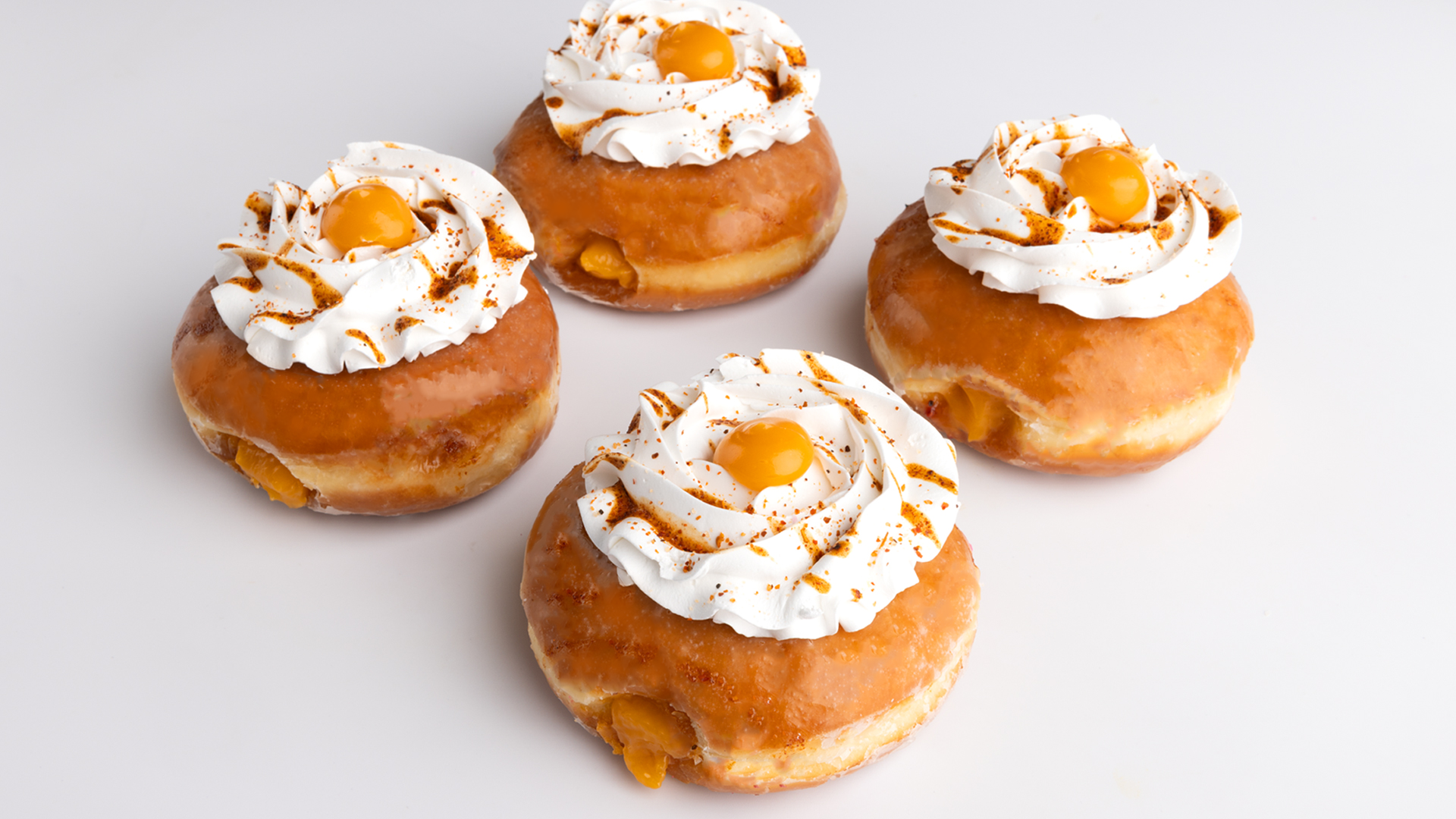 From Friday, April 28 through Thursday, May 4, Pinkbox Doughnuts® will feature seven specialty doughnuts inspired by the popular movie series, Star Wars, for "May the 4th Be With You Day." In addition to its Galaxy Pee Weez, Pinkbox Doughnuts will offer the Yoda Pooh and a Maple Ewok as well as the Galaxy Ring (galaxy colored tie dye frosted glazed chocolate cake), the Princess Leia (white frosted raised shell with Princess Leia décor and Oreos), the Wookie (a maple frosted raised bar topped with chocolate buttercream and Wookie décor), and Vegan Space (a white frosted raised vegan shell filled with blueberry vegan buttercream and topped with May the 4th sprinkles).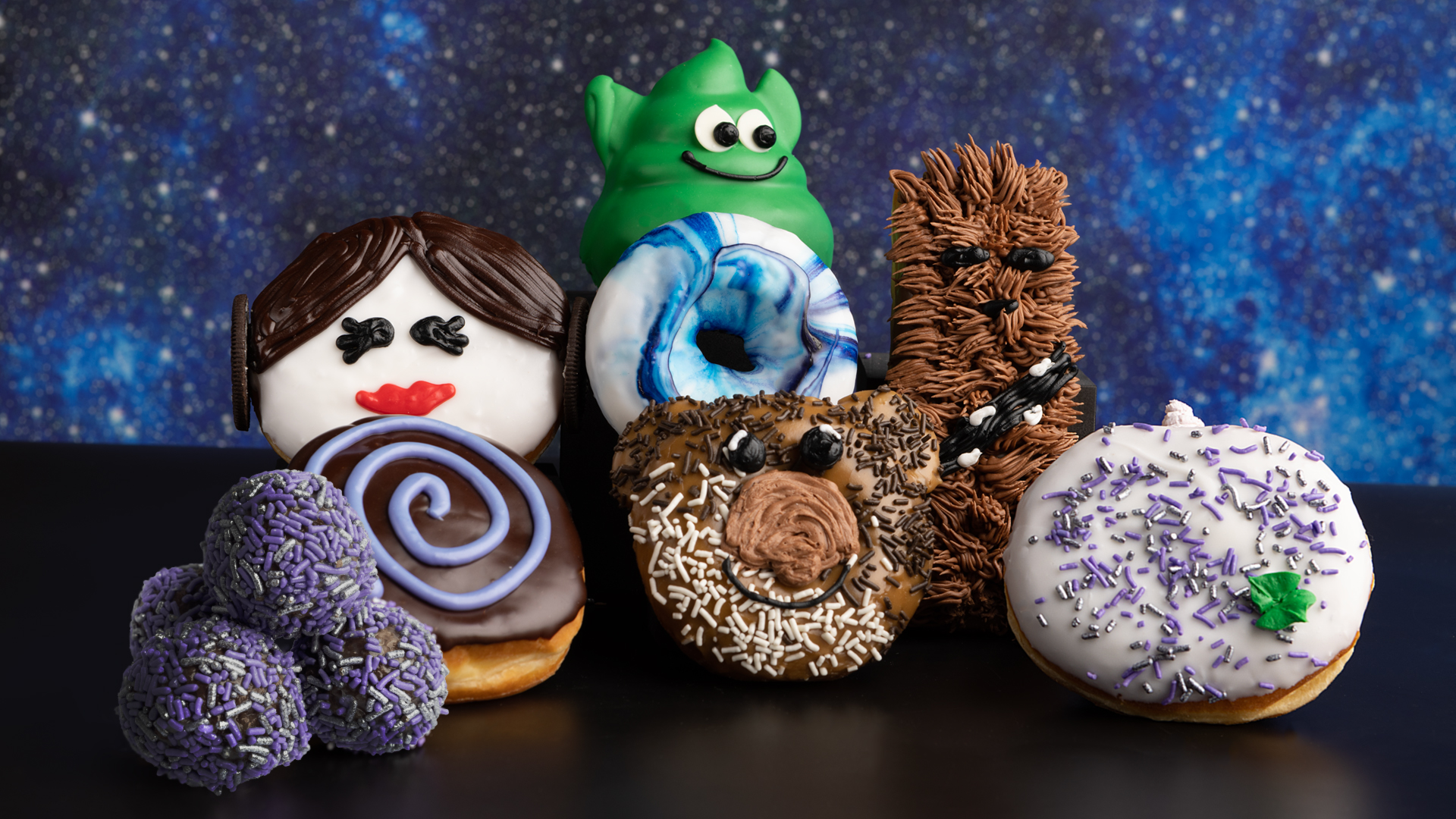 In honor of Cinco de Mayo, the doughnut of the month of May at Pinkbox Doughnuts will be the Mango Tango, a glazed raised shell filled with mango filling and topped with white whip, chamoy drizzle, tajin, and a drop of mango. It is available April 28 – May 29.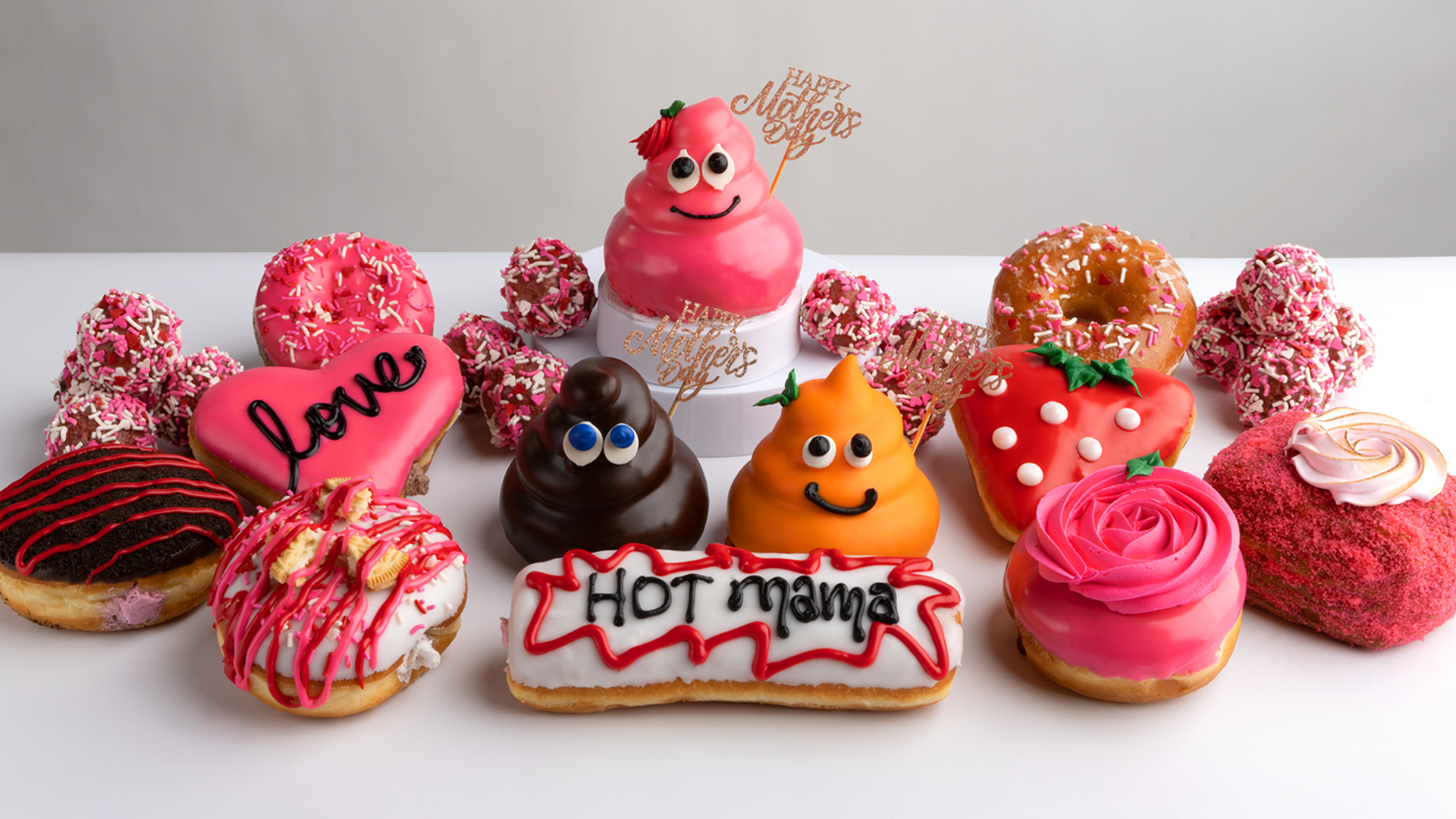 Now through Sunday, May 14, the iconic "LOVE MOM" doughnut is available only by preorder at www.PinkboxDoughnuts.com with orders ready for pick up in stores starting May 5. Designed as M♥M, the hot pink raised doughnut M's are topped with black and white drizzle while the center heart is filled with chocolate whip and love décor.
Pinkbox Doughnuts' nine locations will sell a full lineup of specialty Mother's Day doughnuts from Friday, May 5 through Sunday, May 14. The holiday doughnuts include Mom's Pee Weez, XOXO, Hi Mom, Mamma Mia, Love You Berry Much, Love Ya Mom, Hot Mama, and the Vegan Mom. Pinkbox Doughnuts' signature Pinky, Pooh, and Veegee doughnuts also celebrate moms with special Mother's Day décor. Presales for the entire lineup begin on Friday, April 28, online only.
For more information on Pinkbox Doughnuts, store locations, hours, and doughnut varieties, please visit www.pinkboxdoughnuts.com.
ABOUT PINKBOX DOUGHNUTS®
Awarded "All-Time Best Doughnuts" by Las Vegas Weekly, and "Best Doughnuts" in the Las Vegas Review-Journal "Best of Las Vegas" Awards, Pinkbox Doughnuts has seven locations across Southern Nevada as well as at the California/Nevada border in Primm, Nevada and in St. George, Utah. Established in 2012, Pinkbox Doughnuts offers a fun modern-day twist on the classic doughnut shop with a whimsical pink interior where more than 70 varieties of delicious doughnuts – each with their own creative design and personality – are sold 24 hours a day, 7 days a week. Perfect for social media memories, Pinkbox Doughnuts is expanding rapidly with plans to open several new stores. It also operates a doughnut food truck that travels to parties and special events. For more information, please visit www.pinkboxdoughnuts.com and follow on Instagram at @pinkboxdoughnuts, Facebook at Pinkbox Doughnuts, TikTok at Pinkbox Doughnuts, and Twitter at @pinkboxdoughnuts.
Summary
Article Name
Pinkbox Doughnuts® offers specialty doughnuts for May holidays: Star Wars Day, Cinco de Mayo, and Mother's Day
Description
Pinkbox Doughnuts® offers specialty doughnuts for May holidays: Star Wars Day, Cinco de Mayo, and Mother's Day