REBELS BACK ON THE ROAD FOR ROY GRIAK INVITE
@UNLVTRACKCC | Live Scoring | 2022 Schedule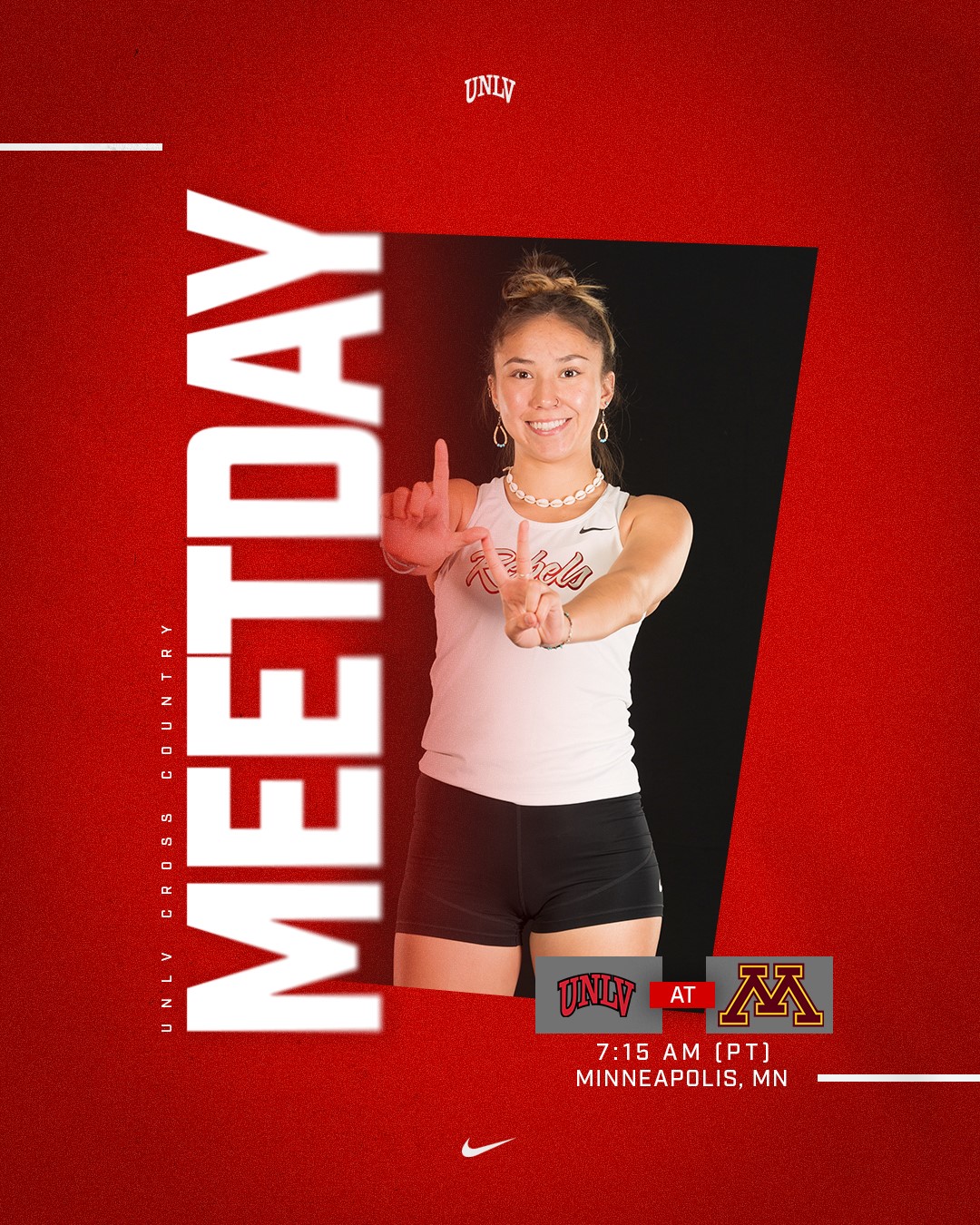 The UNLV cross country team will compete at the 36th Roy Griak Invitational, hosted by the University of Minnesota, Friday morning. The meet, which is being contested at Les Bolstad Golf Course in Minneapolis, will kick off with the men's 8k and women's 6k which are slated for 6:30 a.m. (PT) and 7:15 a.m. (PT), respectively.
The Roy Griak Invitational will feature seven nationally ranked teams on the women's side, No. 13 Wisconsin, No. 14 Colorado State, No. 19 Utah, No. 23 Michigan State, No, 25 Ohio State, No. 26 Iowa State and No. 29 California Baptist. The Rebels will be joined by Mountain West foes CSU, Wyoming and UNR.
LAST TIME OUT
The UNLV cross country team took 10th overall at the Mark Covert Classic Sept. 3 in Orange County, California.
Sophomore Natalia Ruiz led the Rebels with a second place finish in the women's 5k with a time of 17:39.3, less than 10 seconds away from first. Juniors Ellen Wise, Isabella Schrader, Stephanie Zamora and senior LaKyla Yazzie along with freshman Abigail Danlag all finished in the top 100.
TUNE IN, WATCH & LISTEN 
Fans can follow this weekend's cross country meet through live stats and social media. Links to stats can be found online at UNLVRebels.com in the "schedule" section of the cross country page, as well as on the team's official social media channels: @UNLVtrackCC (Twitter and Instagram).
2022 SCHEDULE: UNLV will compete in four regular-season meets this season. The squad will head to Logan, Utah for Utah State's Steve T. Reeder Memorial Invitational (Oct. 7) and close out regular-season with a trip to the Golden State for Santa Clara's Bronco Invitational (Oct. 15). The MW Championships are slated for Oct. 28 in Laramie, Wyoming, while the NCAA Regionals are two weeks later in Seattle, Washington on Nov. 11.