REBELS RETURN TO ACTION IN SATURDAY DUAL AT USC
UNLV will take on the No. 10 Trojan women's squad and No. 16 Trojan men's team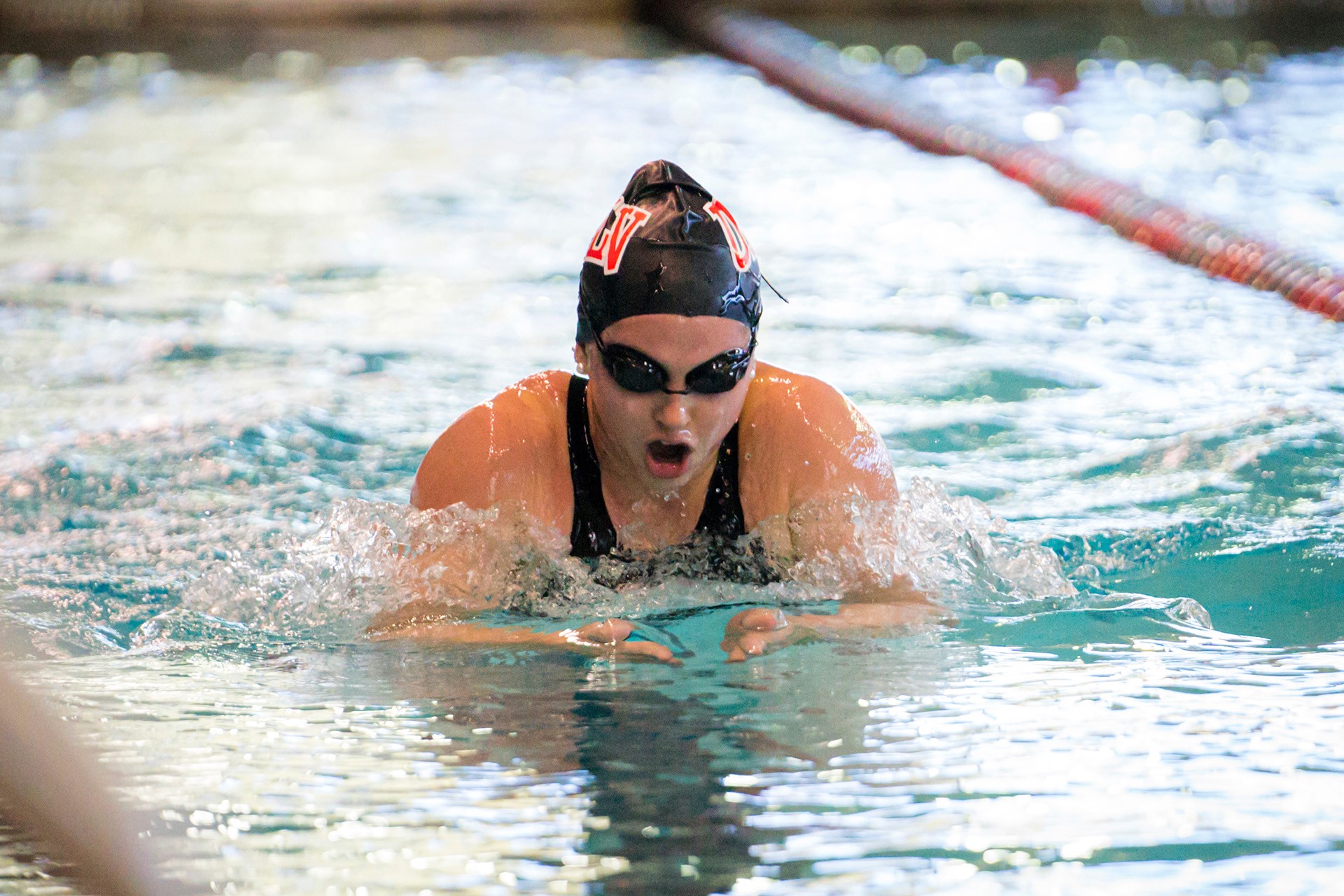 @UNLV_Swim_Dive on Twitter | UNLV Top Times (2022-23) | Watch Live
The UNLV's men's and women's swimming and diving teams will jump back into action for the first time in the 2023 calendar year when they travel to Los Angeles for a Saturday morning dual against USC at the Uytengsu Aquatics Center. The Rebels will take on the No. 10 Trojan women's squad and No. 16 Trojan men's team starting at 11 a.m. PT.
Fans can watch the meet free of charge via the USC livestream link here. Live results will be provided on the Meet Mobile app with a paid subscription.
LAST TIME OUT: At the squad's annual UNLV Invitational, the Rebel men claimed a victory with 977 points, while the Rebel women finished third with 722 points. The Scarlet & Gray were led on the women's side by junior Blanka Bokros' 46 points behind her second-place finish in the 100 fly, along with sixth-place finishes in the 200 fly and 200 IM. Sophomore Andrew Navarro paced the UNLV men with 67 points at the meet after his win in the 200 fly, third-place finishes in the 1650 free and 500 free, as well as fourth-place finish in the 200 free.
REBEL WOMEN LEADERS: Leading the Rebel women with her three team-best times this season is Calysta Bartlett in the 100 breast (1:01.45), 200 breast (2:15.37) and 200 IM (2:02.11). Joining Bartlett with a pair of top team marks on the year are senior Teneka Ash in the 1000 free (10:17.39) and 1650 free (17:01.76), junior Blanka Bokros in the 100 fly (54.47) and 200 fly (1:57.47), sophomore Pilar Cohen in the 50 free (23.04) and 100 free (51.13), and freshman Kayleigh Lovell in the 500 free (4:53.20) and 200 back (2:02.53).
REBEL MEN LEADERS: The UNLV men's team is headlined by four season-best marks from senior Panos Bolanos in the 100 back (46.83), 200 back (1:42.72), 200 free (1:35.52) and 500 free (4:23.20). Also sitting atop the Rebel men's leaderboard in multiple events are senior Cam Castro in the 1000 free (9:35.16) and 1650 free (15:41.45), junior George Ratiu in the 50 free (19.75) and 100 free (43.32), sophomore Adnan Beji in the 100 breast (53.04) and 200 breast (1:56.41), and sophomore Mike Breitbart in the 200 IM (1:48.72) and 400 IM (3:55.08).
Summary
Article Name
Rebels Return To Action In Saturday Dual At USC
Description
Rebels Return To Action In Saturday Dual At USC