REBELS SIGN FOUR FOR FALL
UNLV Track & Field's signing class includes one from the Golden State, one from Las Vegas, one from Georgia and one from India.
The UNLV track & field/cross country program has signed four student-athletes – Endya Scott, Noelani Mendoza, Mackenzie Okonta and Krishna Jayasankar – who will enroll at the University beginning in the fall of 2022, head coach Dorian Scott announced Tuesday.
This fall's class is composed of one hailing from the Golden State (Scott), one Las Vegas local (Mendoza), a Georgia native (Okonta) and one from India (Jayasankar).
Endya Scott is a junior transfer from Alcorn State who specializes in the sprint events from San Bernardino, California. During her sophomore season with the Bravehawks, she helped a relay finish first and another one finish sixth at the 2022 Southwestern Athletic Conference Outdoor Track & Field Championships. She also helped a relay finish third and sixth at the 2021 SWAC Outdoor Track & Field Championships. The Desert Oasis High School graduate was a seven-time NIAA State qualifier and took second at the 2019 NIAA State competition.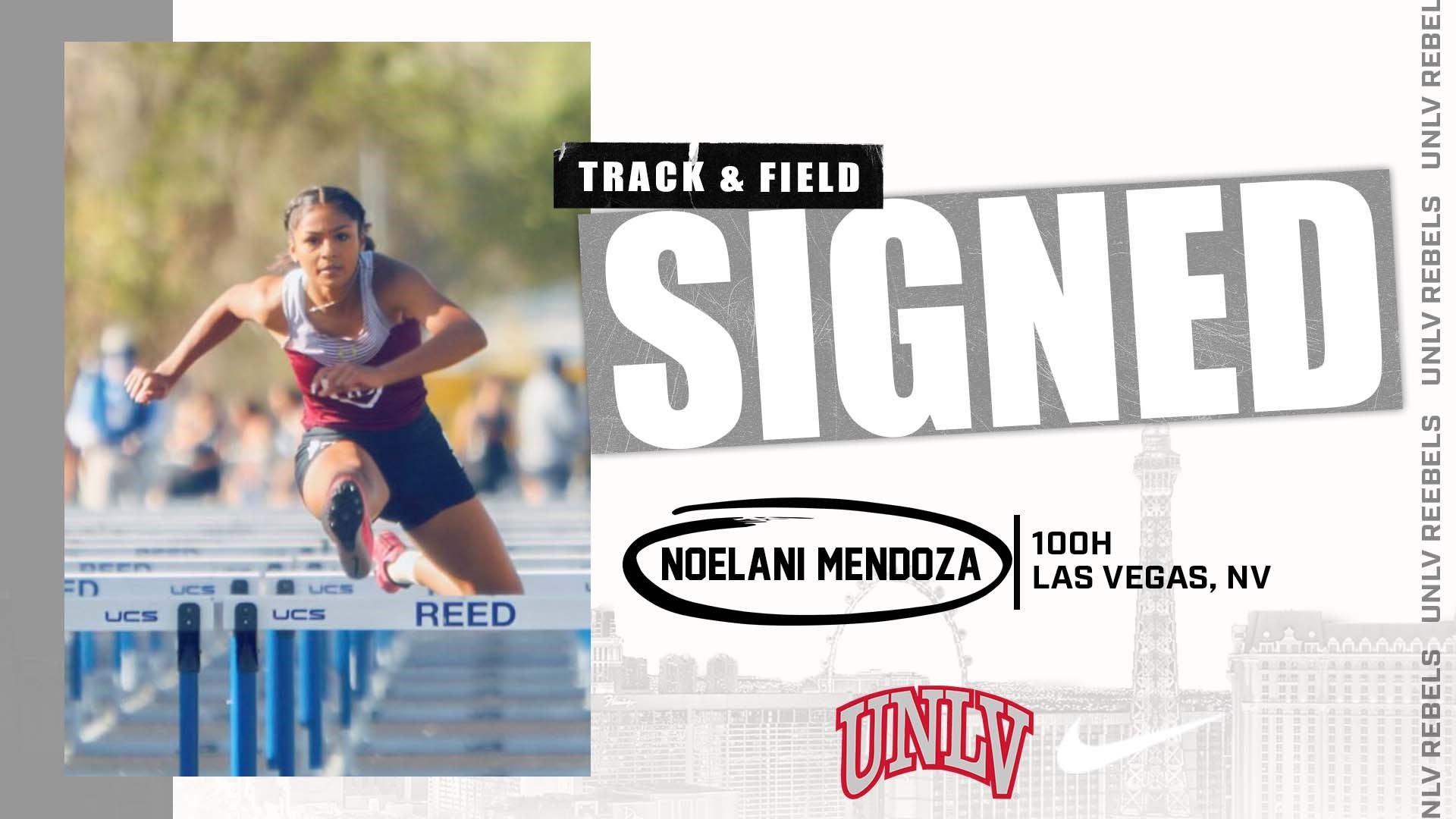 Noelani Mendoza is a freshman sprinter hailing from Las Vegas, Nevada. The 2022 Faith Lutheran High School graduate finished third, seventh and helped both relays to a fifth and seventh place finish at the 2022 NIAA Southern 5A Regionals.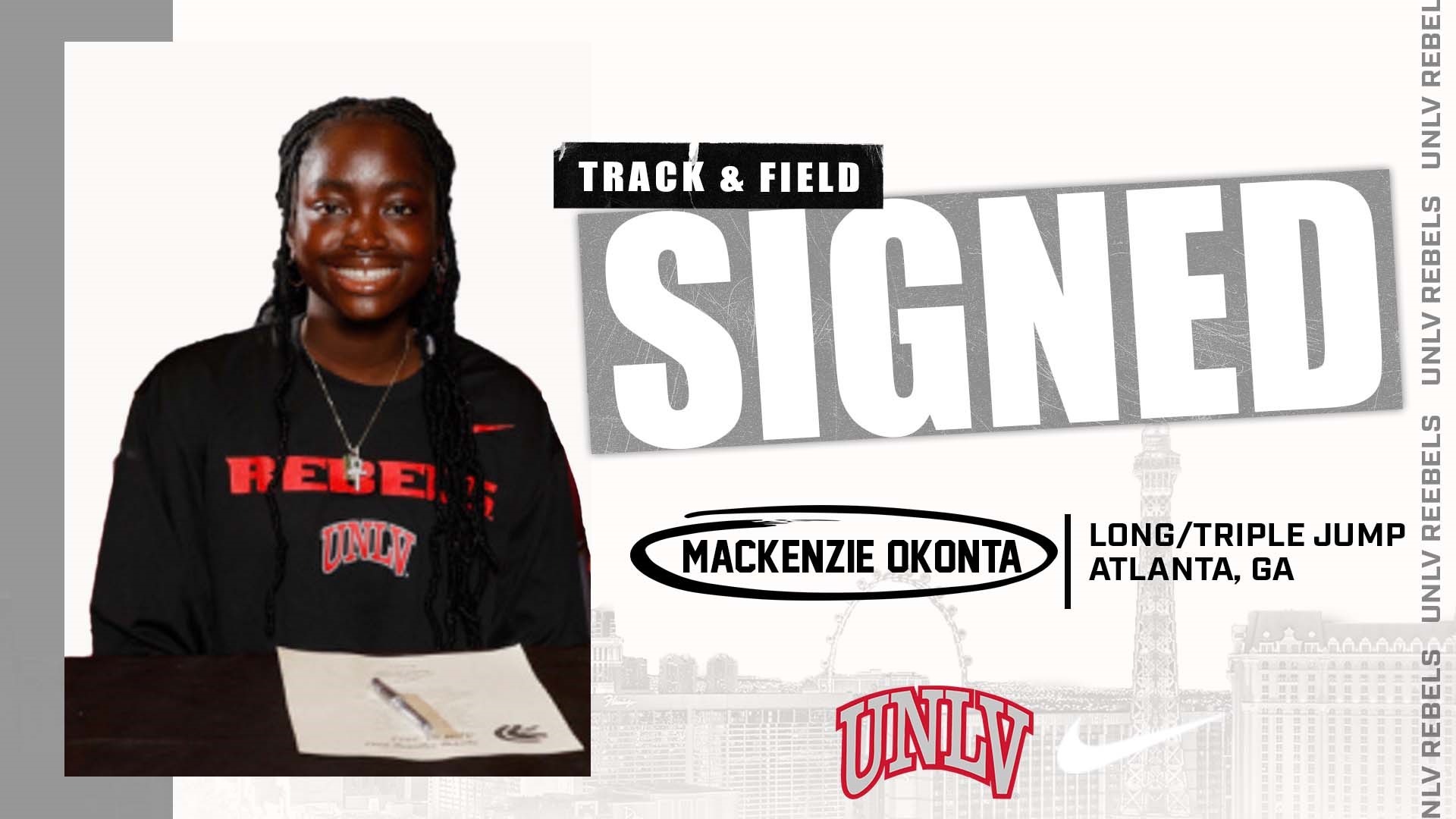 Mackenzie Okonta hails from Atlanta, Georgia as a freshman who specializes in the jumping events. The 2022 Lassiter High School graduate closed out her senior season with a 12th place finish and 14th place finish at the 2022 GHSA 6A State Championships. During the 2022 GHSA Class 6A Region 6 meet, she won an event, finished third and fourth and helped a relay to a seventh place finish.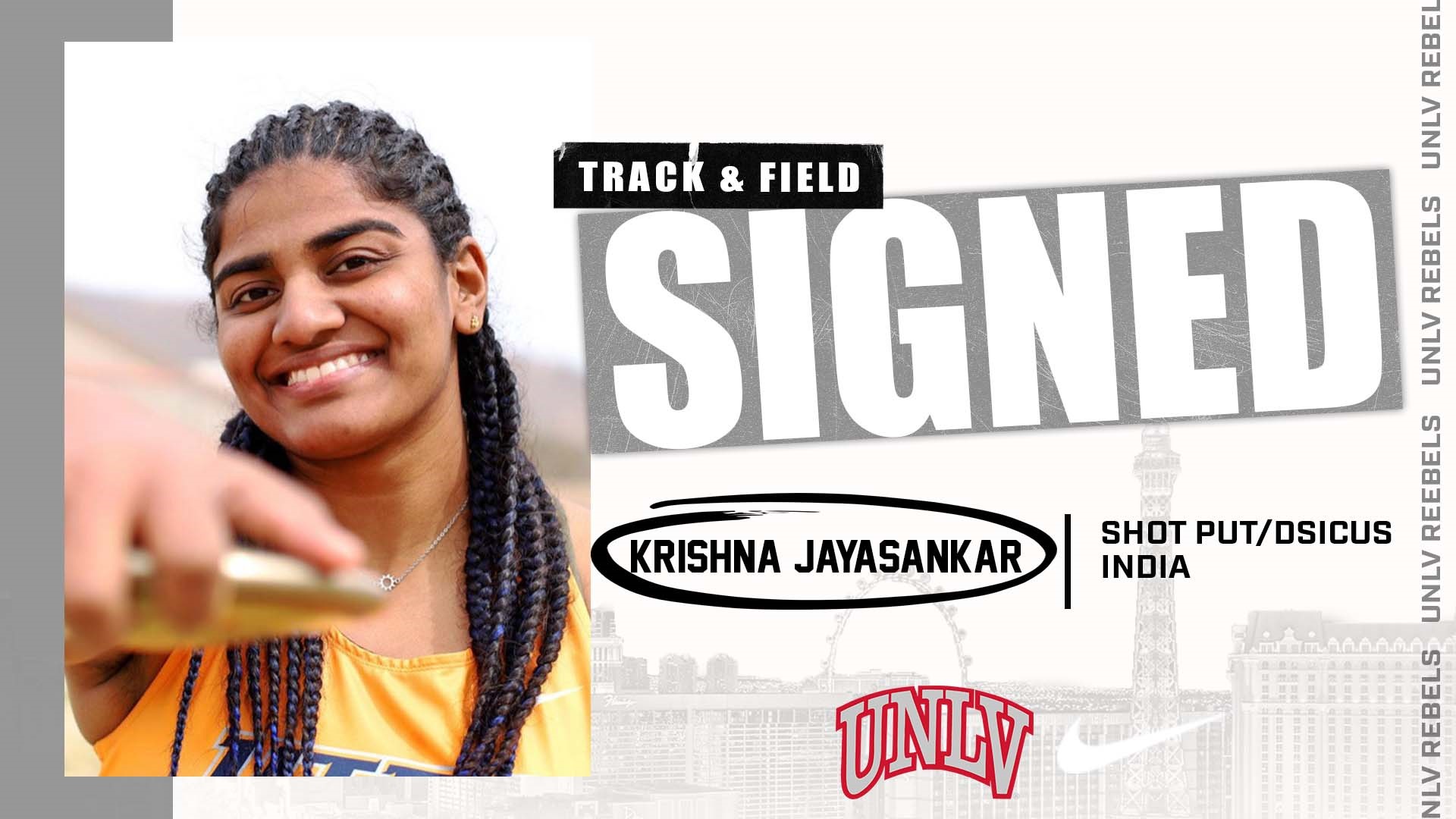 Krishna Jayasankar is an incoming freshman who comes to the Rebels all the way from India and specializes in both the shotput and discus events. This last season, she won the discus throw with a mark of 50.02 during the 2022 Conference USA Outdoor Track & Field Championships in San Antonio, Texas. She also took second in shot put with a mark of 15.00 at the 2022 Conference USA Indoor Track & Field Championships. Additionally, Jayasankar took third in the discus throw (48.27) during both the 2021 JOA/JAAA Olympic Destiny Series 3 and the Olympic Destiny Series 1 with a mark of 48.09.
Summary
Article Name
Rebels Sign Four For Fall
Description
Rebels Sign Four For Fall