See Santa arrive Nov. 19 at Cape May's Physick Estate to light the huge estate Christmas tree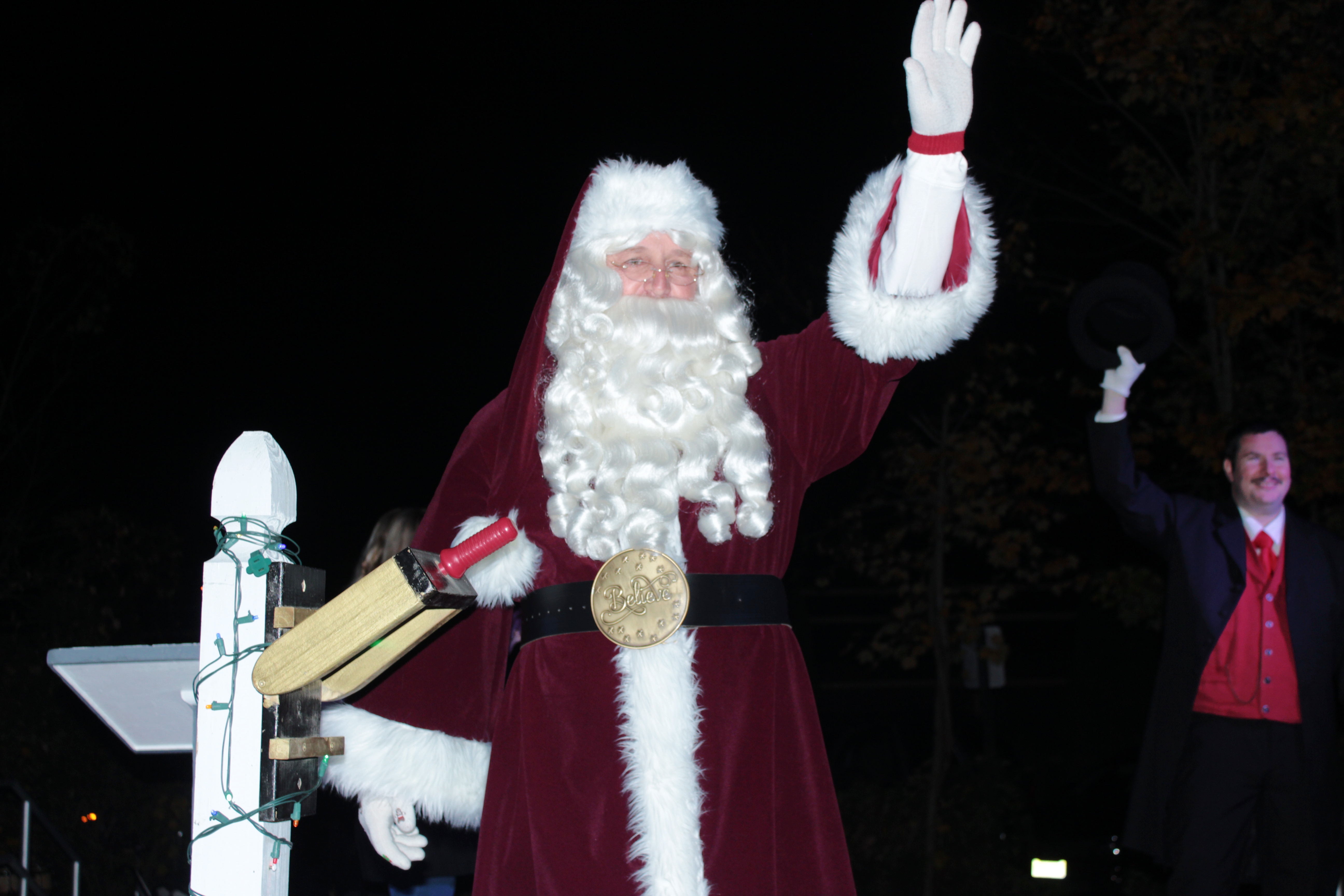 The excitement and joy of the holiday season in Cape May begins! All are invited to the Emlen Physick Estate, 1048 Washington St., for the annual Christmas Tree Lighting Ceremony, a beloved annual tradition that features Santa Claus's arrival to greet his fans and flip the switch that lights the huge estate Christmas tree. It's an exciting launch to six weeks of Cape May MAC (Museums+Arts+Culture) tours, activities and events that have drawn young and old to this charming city for over 50 years. This year's Christmas Tree Lighting Ceremony is sponsored by Sturdy Savings Bank and is set for Saturday, Nov. 19, from 5 p.m. to 7:30 p.m.
The Physick Estate will be open for free self-guided tours and the Atlantic Brass Band returns to perform holiday favorites as part of the evening's free festivities. Originally formed as the Wheaton Brass Band by Yorkshire-born Herb Roselle in 1984, the three-time National Champion Atlantic Brass Band is one of the premier volunteer performing ensembles in the greater Philadelphia and Southern New Jersey area and are artists-in-residence at Rowan University in Glassboro. Comprised of professional musicians, professors, educators, and community members, the Atlantic Brass Band, a member of the North American Brass Band Association, is a traditional British style brass band.
Every year, Cape May MAC solicits donations of food and other needed items from the community who come the night of the Christmas Tree Lighting Ceremony, to be distributed to the Cape May Community Food Closet. This year's food drive will be in memory of Kathy Makowski, honoring her friendship to the organization. Kathy served as branch manager of Sturdy Savings Bank's Cape May branch. She passed away July 13. One of Kathy's passions was to donate her time and energy to the Cape May Community Food Closet.
"Kathy was such a strong supporter of so many community initiatives," said Cape May MAC Director and CEO Jody Alessandine. "She was especially dedicated to the Cape May Community Food Closet. Kathy was our point person for Sturdy's sponsorship of several Cape May MAC functions, including the Annual Tree Lighting Ceremony. This year our holiday food drive will be in Kathy's honor, as it seems fitting. The entire community truly misses her. We here at Cape May MAC certainly do. Kathy will never be forgotten. She will always be part of us."
"It is so heartwarming that MAC has chosen to honor Kathy Makowski, our recently deceased Cape May Branch Manager, through its food drive which will benefit the Cape May Community Food Closet," said Jerry Reeves, President & CEO of Sturdy Savings Bank. "Even though Kathy has passed away, she still lives on in our hearts and memory as being a superb manager who was dedicated to the Bank, her staff, and the communities in which she lived and worked. Kathy had a special affection for the Cape May Community Food Closet, and always made herself available for those in need. She is missed in so many ways."
Cape May Community Food Closet donation needs change regularly. To learn what items are most needed, click on "Needs List" on the Cape May Community Food Closet website 
Visit capemaymac.org or call 609-884-5404 for more information. Cape May MAC (Museums+Arts+Culture) is a multifaceted, not-for-profit organization committed to promoting the preservation, interpretation and cultural enrichment of the Cape May region for its residents and visitors. Cape May MAC membership is open to all.
Summary
Article Name
See Santa arrive Nov. 19 at Cape May's Physick Estate to light the huge estate Christmas tree
Description
See Santa arrive Nov. 19 at Cape May's Physick Estate to light the huge estate Christmas tree