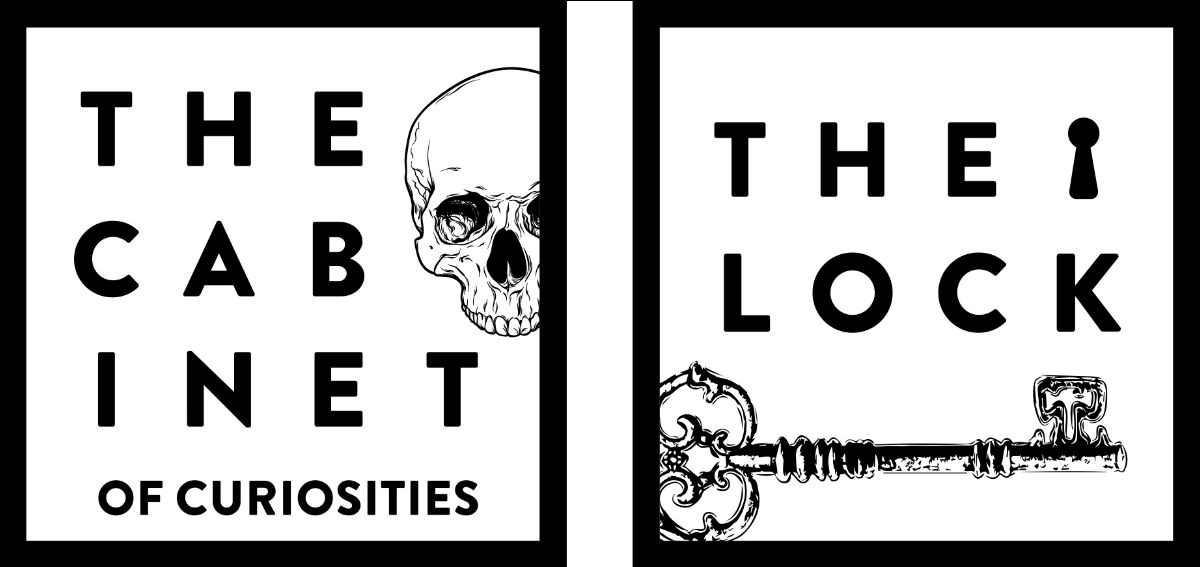 The Cabinet of Curiosities and The Lock, a new immersive bar and bespoke speakeasy concept by Imagine Exhibitions is now open
Guests will delight in a curated collection designed to spark curiosity featuring exceptional libations with the option to find their way to the hidden speakeasy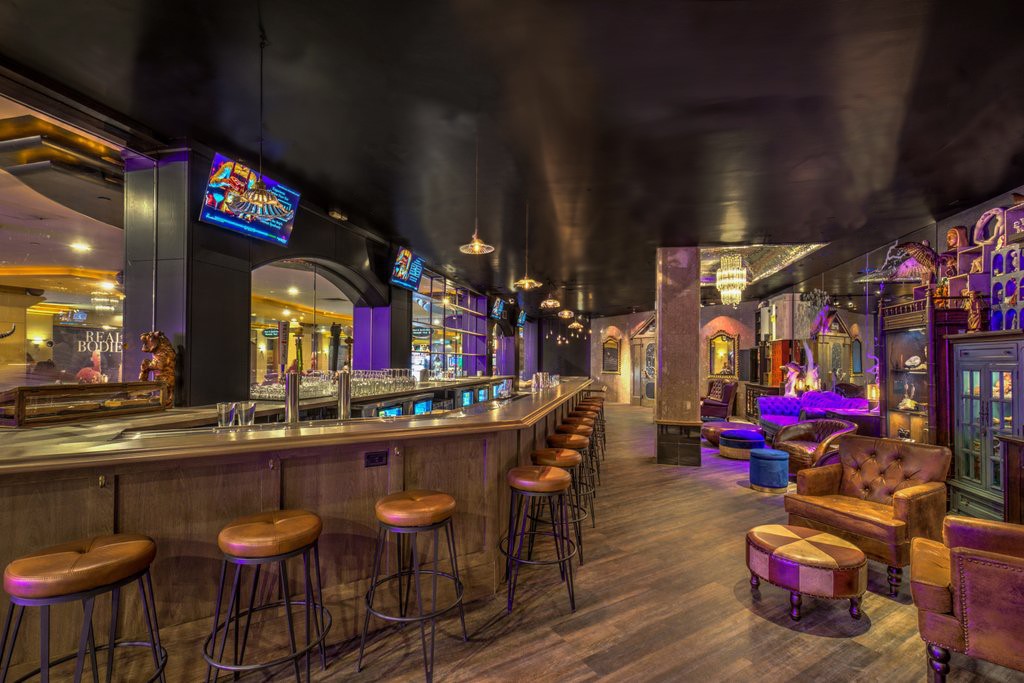 As immersive realities expand, get ready to be transported into a drinking experience like none other with the opening of The Cabinet of Curiosities and The Lock by Imagine Exhibitions. Centrally located on the famed Las Vegas Strip inside the lower level of Bally's Las Vegas, The Cabinet of Curiosities transports guests into a world of curiosity, dreams, and memory with wonders from near and far that weave together a unique experience with inspired craft cocktails to enjoy. Beyond the Cabinet, guests may encounter The Lock, an intimate speakeasy guarded by The Locksmith, where guests must solve a riddle to gain entrance where they'll enjoy bespoke prohibition-era craft cocktails.
"I've always loved to travel and bring my experiences to reality through our exhibitions from the true-to-life to the fantastical," said Imagine Exhibitions President and CEO Tom Zaller. "One of my favorite activities has been learning the stories of fellow travelers that I've met over a drink, and the various oddities that I've collected along the way. I'm delighted to bring that to life in one place and where better than to launch that in Las Vegas. It could be just a pitstop along the way to one of our nearby exhibits, or a place where guests can sit and enjoy the offerings the lounge and speakeasy provides."
The Cabinet of Curiosities is a veritable treasure trove of stories and experiences that unfolds wonders through oddities that tell a tale unbeknownst to the common man. As one explores The Cabinet, they may find a bedazzled skullcap with antlers, or stumble upon a portable typewriter by Remington whose lore claims that any tale composed on it will make its author illustriously famous as well as immeasurably wealthy (with some caveats, of course). To discover new wonders, visitors can use QR codes that will weave together a narrative unique to their experience. The stories extend to the bar where guests can enjoy creative cocktails with a twist, such as "The Curious Cosmopolitan" or the "Bedazzled Skullcap Mojito."
Beyond the wonders of The Cabinet of Curiosities lies The Lock, an intimate speakeasy with a secret entrance disguised as a vault. First, a visitor must find The Locksmith to enter the Safe Room, where the visitors must solve one of two hidden puzzles to gain entrance to The Lock. When inside, guests can relax with triumph in finding this hidden gem and imbibe in one of the story-driven, Prohibition-era craft cocktails, or they can continue their journey and have expert mixologists concoct a drink that matches guests' personality, mood, and flavor profile.
"We're thrilled to once again work with Imagine Exhibitions on another project," said Jason Gregorec, Senior Vice President and General Manager of the resort. "These two concepts both complement their existing exhibitions on our lower level and are the perfect addition to the property's landscape as we transition to the Horseshoe."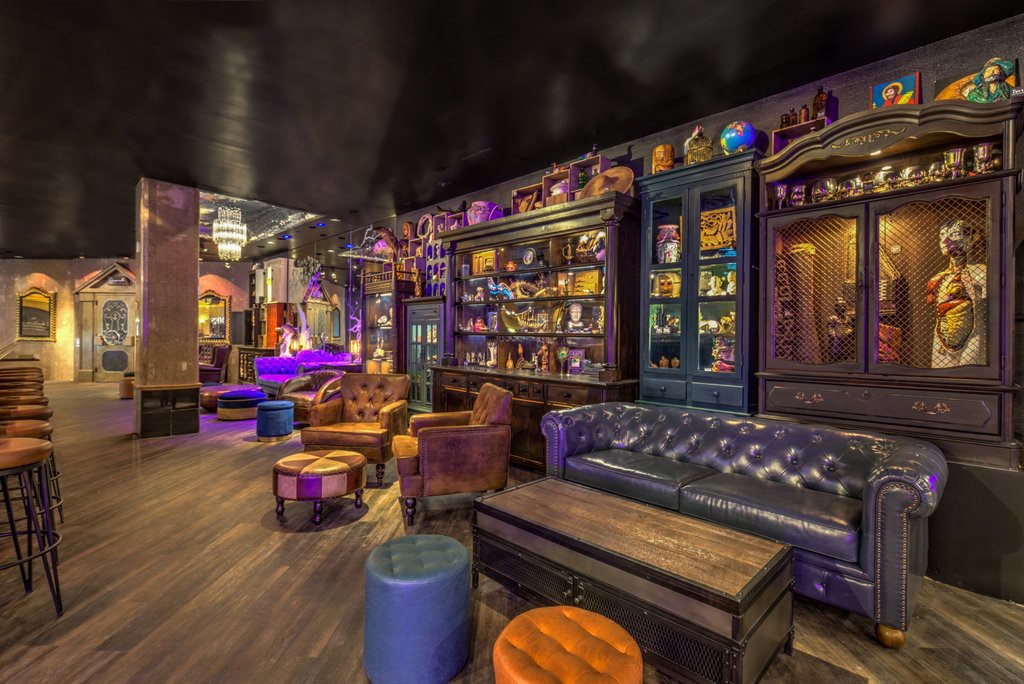 Now open, The Cabinet of Curiosities and The Lock are located inside Bally's Las Vegas lower level, adjacent to two of Imagine Exhibitions noteworthy exhibitions, the newly opened National Geographic's Rarely Seen and the popular REAL BODIES at Bally's exhibit. Both The Cabinet and The Lock open at 4 p.m. daily.
Reservations are not required, but highly recommended for The Lock, which holds additional charms to be found. For more information, visit thecabinetlv.com or connect socially at @lockandcabinetlv.
About Imagine Exhibitions
A world leader in narrative-driven, immersive experiences, Imagine Exhibitions, Inc. creates, markets and operates sophisticated, high-quality experiences for museums, brands, venues and integrated resorts across the globe. From ideation to operation, Imagine's team of industry pioneers draws upon decades of success in the fields of immersive design, storytelling and entertainment to consistently create and implement memorable and thought-provoking environments. The company's custom experiences deliver focused messaging and serve to increase attendance wherever they are presented. Imagine Exhibitions, Inc., a global pioneer in traveling entertainment is responsible for the creations of various internationally recognized exhibitions such as Titanic: The Exhibition, The Hunger Games: The Exhibition, Angry Birds: The Art & Science Behind a Global Phenomenon, Jurassic World: The Exhibition and Downton Abbey: The Exhibition. Imagine Exhibitions currently presents and operates more than 40 unique exhibitions in museums, science centers, aquariums, integrated resorts and non-traditional venues worldwide. The Company also continues to design, open and operate its own venues and create and implement permanent and semi-permanent museum, brand and entertainment properties. For more information, visit ImagineExhibitions.com or find us on Facebook.
About Imagine Exhibitions in Las Vegas
In addition to The Cabinet of Curiosities and The Lock at Bally's Hotel & Casino, Imagine Exhibitions also operates the Real Bodies exhibition, and National Geographic's Rarely Seen photography exhibition. In August of 2022, Imagine will open its newest exhibition, Discovering King Tut's Tomb, at Luxor Hotel & Casino. For more information about Imagine Exhibitions Las Vegas experiences, visit ImagineExhibitions.com.
About Bally's Las Vegas
Bally's Las Vegas, which is undergoing a transformation into legendary casino brand Horseshoe Las Vegas, is located at the center of the world-renowned Las Vegas Strip, across from Caesars Palace and next to Paris Las Vegas. The 44-acre resort consists of two 26-story hotel towers with more than 2,800 guestrooms, including the renovated Resort Rooms and 244 suites. For entertainment, Bally's Las Vegas offers "EXTRAVAGANZA – The Vegas Spectacular" on the iconic Jubilee Theater stage and The Magic Attic, a 3,685-square-foot showroom exclusively for magic-inspired productions. Dining options include Horseshoe's signature fine dining experience, Jack Binion's Steak, as well as Burger Brasserie, Bally's Food Court, Nosh Deli and LavAzza. Joining the roster of dining establishments is Chef Martin Yan's first Las Vegas restaurant, M.Y. Asia. The resort also offers a fitness center, a tennis complex, the Blu Pool at Bally's and attractions such as Twilight Zone by Monster Mini Golf, REAL BODIES and National Geographic's Rarely Seen at Bally's Las Vegas. Bally's Las Vegas features nearly 70,000 square feet of casino space, including the Caesars Race & Sportsbook at Bally's with stadium-style seating, and is home to the World Series of Poker. Bally's Las Vegas is operated by a subsidiary of Caesars Entertainment, Inc. (NASDAQ: CZR). For more information, please visit ballyslasvegas.com or the Caesars Entertainment Las Vegas media room. Find Bally's Las Vegas on Facebook and follow on Twitter and Instagram. Must be 21 or older to gamble. Know When To Stop Before You Start.® If you or someone you know has a gambling problem, crisis counseling and referral services can be accessed by calling 1-800-522-4700 ©2021, Caesars License Company, LLC.