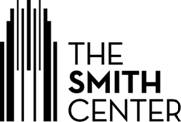 THE SMITH CENTER RELEASES FINAL ROUND OF SEASON TICKETS FOR THE 2016-2017 BROADWAY LAS VEGAS SERIES
New or renewing subscribers of the 2016-2017 Broadway Las Vegas Series will be guaranteed tickets to the premiere Las Vegas engagement of HAMILTON, along with other shows featured in the 2017-2018 Broadway Las Vegas Series

Following two wildly successful limited-time engagements that brought THE SOUND OF MUSIC and BEAUTIFUL – THE CAROLE KING MUSICAL to Las Vegas, The Smith Center for the Performing Arts is giving Broadway enthusiasts one last chance to become a season ticket holder for the 2016-2017 Broadway Las Vegas Series. Available for purchase now through Tuesday, Nov. 22, this special offer will include seven shows for the price of six starting at $203, ushering in the holiday season with some of Broadway's favorite smash-hits. For more information, please visit TheSmithCenter.com.
Sponsored by Southern Nevada Ford Stores, the seven-show series will feature Tony Award®-winning productions, Broadway sensations and first-ever national tours including Irving Berlin's WHITE CHRISTMAS, FUN HOME, MOTOWN THE MUSICAL, FINDING NEVERLAND, MATILDA THE MUSICAL, AN AMERICAN IN PARIS and THE PHANTOM OF THE OPERA. New or renewing subscribers of the 2016-2017 Broadway Las Vegas Series will be guaranteed tickets to the premiere Las Vegas engagement of HAMILTON along with other shows featured in the 2017-2018 Broadway Las Vegas Series.
Other benefits include, but are not limited to:
Locking in your seats at the lowest price
Keeping your same seats for every show, if desired
Saving money on fees
Receiving priority access to additional Broadway tickets before they go on-sale to the public
Receiving 20 percent off select non-Broadway shows
And more!
Season tickets may be purchased by visiting TheSmithCenter.com/Broadway, by phone at 702-749-2VIP (2847) or 808-326-6868 (TTY) and at the Box Office located at 361 Symphony Park Ave. For preferred seating and special rates for groups of 10 or more, please contact 702-749-2348.
For more information on this season's productions, please see below.
IRVING BERLIN'S WHITE CHRISTMAS
Tuesday, Nov. 22, 2016 – Sunday, Nov. 27, 2016
The timeless movie "White Christmas" is adapted for the stage in a lavish new production that the New York Times says to "put on your wish list." IRVING BERLIN'S WHITE CHRISTMAS tells the story of a song-and-dance team putting on a show in a magical Vermont inn and falling for a stunning sister act in the process. This merry and bright holiday musical is full of dancing, laughter and some of the greatest songs ever written!
FUN HOME
Tuesday, Jan. 3, 2017 – Sunday, Jan. 8, 2017
Every once in a while a Broadway musical comes along that surprises, moves and excites audiences in ways only a truly landmark musical can.  The groundbreaking, uplifting and exquisite new musical FUN HOME was the event of the Broadway season, receiving raves from critics and audiences alike, winning five 2015 Tony® Awards including BEST MUSICAL and making history along the way. Based on Alison Bechdel's best-selling graphic memoir, FUN HOME introduces us to Alison at three different ages as she explores and unravels the many mysteries of her childhood. A refreshingly honest musical about seeing
your parents through grown-up eyes, FUN HOME is extraordinary, a rare beauty that pumps fresh air into Broadway.
MOTOWN THE MUSICAL
Tuesday, Jan. 17, 2017 – Sunday, Jan. 22, 2017
It began as one man's story… became everyone's music… and is now Broadway's musical. MOTOWN THE MUSICAL is the true American dream story of Motown founder Berry Gordy's journey from featherweight boxer to the heavyweight music mogul who launched the careers of Diana Ross, Michael Jackson, Smokey Robinson and many more. Motown shattered barriers, shaped our lives and made us all move to the same beat. Featuring classic songs such as "My Girl" and "Ain't No Mountain High Enough," experience the story behind the music in the record-breaking smash hit MOTOWN THE MUSICAL!
FINDING NEVERLAND
Tuesday, Feb. 14, 2017 – Sunday, Feb. 19, 2017
FINDING NEVERLAND is Broadway's biggest new hit and the winner of Broadway.com's Audience Choice Award for BEST MUSICAL! This breathtaking smash "captures the kid-at-heart" (Time Magazine). Vogue cheers, "it's a must-see you'll remember for years to come!"Directed by visionary Tony® winner Diane Paulus, FINDING NEVERLAND tells the incredible story behind one of the world's most beloved characters: Peter Pan.  Playwright J.M. Barrie struggles to find inspiration until he meets four young brothers and their beautiful widowed mother. Spellbound by the boys' enchanting make-believe adventures, he sets out to write a play that will astound London theatergoers.  With a little bit of pixie dust and a lot of faith, Barrie takes this monumental leap, leaving his old world behind for Neverland where nothing is impossible and the wonder of childhood lasts forever. The magic of Barrie's classic tale springs spectacularly to life in this heartwarming theatrical event. FINDING NEVERLAND is "far andaway the best musical of the year!" (NPR).
MATILDA THE MUSICAL
Tuesday, March 14, 2017 – Sunday, March 19, 2017
Time Magazine's #1 Show of the Year! Winner of 50 international awards, including four Tony Awards®, MATILDA THE MUSICAL is the story of an extraordinary girl who, armed with a vivid imagination and a sharp mind, dares to take a stand and change her own destiny. Based on the beloved novel by Roald Dahl, MATILDA continues to thrill sold-out audiences of all ages on Broadway, in London's West End, and in Sydney, Australia. The Wall Street Journal says, "The makers of MATILDA have done the impossible – triumphantly! It is smart, sweet, zany and stupendous fun."
AN AMERICAN IN PARIS
Tuesday, April 11, 2017 – Sunday, April 16, 2017
AN AMERICAN IN PARIS is the new Tony Award®-winning musical about an American soldier, a mysterious French girl and an indomitable European city, each yearning for a new beginning in the aftermath of war. Acclaimed director/choreographer and 2015 Tony Award® winner Christopher Wheeldon brings the magic and romance of Paris into the perfect harmony with unforgettable songs from George and Ira Gershwin in the show that earned more awards than any other musical in the 2014-2015 season!
THE PHANTOM OF THE OPERA
Wednesday, May 31, 2017 – Sunday, June 11, 2017
Cameron Mackintosh's spectacular new production of Andrew Lloyd Webber's THE PHANTOM OF THE OPERA will come to The Smith Center for the Performing Arts as part of a brand new North American Tour. Hailed by critics as "bigger and better than ever before," this production boasts many exciting special effects including the show's legendary chandelier, new scenic and lighting designs, new staging and choreography. The beloved story and thrilling score will be performed by a cast and orchestra of 52, making this PHANTOM one of the largest productions now on tour.
ABOUT THE SMITH CENTER FOR THE PERFORMING ARTS
The hallmark of downtown Las Vegas' 61-acre urban development known as Symphony Park, The Smith Center for the Performing Arts is a public-private partnership that opened in March 2012. Heralded as the city's Heart of the Arts®, The Smith Center is an architectural triumph and long-awaited cultural achievement that educates and entertains the citizens of Southern Nevada. The $470 million world-class performing arts center offers a blend of performances by resident companies, first-run touring attractions, lectures and internationally-acclaimed performers in music, theater and dance. The five-acre campus features four performance spaces including the 2,050-seat Reynolds Hall, the 258-seat Cabaret Jazz club, the 240-seat Troesh Studio Theater and the 1.7-acre Donald W. Reynolds Symphony Park for outdoor concerts. Additionally, the campus is home to the Discovery Children's Museum that opened in March 2013. For more information about The Smith Center for the Performing Arts, please visit www.TheSmithCenter.com. Keep up with news and events on Facebook and follow The Smith Center on Twitter at @SmithCenterLV.
Summary
Article Name
The Smith Center Releases Final Round of Season Tickets for the 2016-2017 Broadway Las Vegas Series
Description
New or renewing subscribers of the 2016-2017 Broadway Las Vegas Series will be guaranteed tickets to the premiere Las Vegas engagement of HAMILTON, along with other shows featured in the 2017-2018 Broadway Las Vegas Series
Author