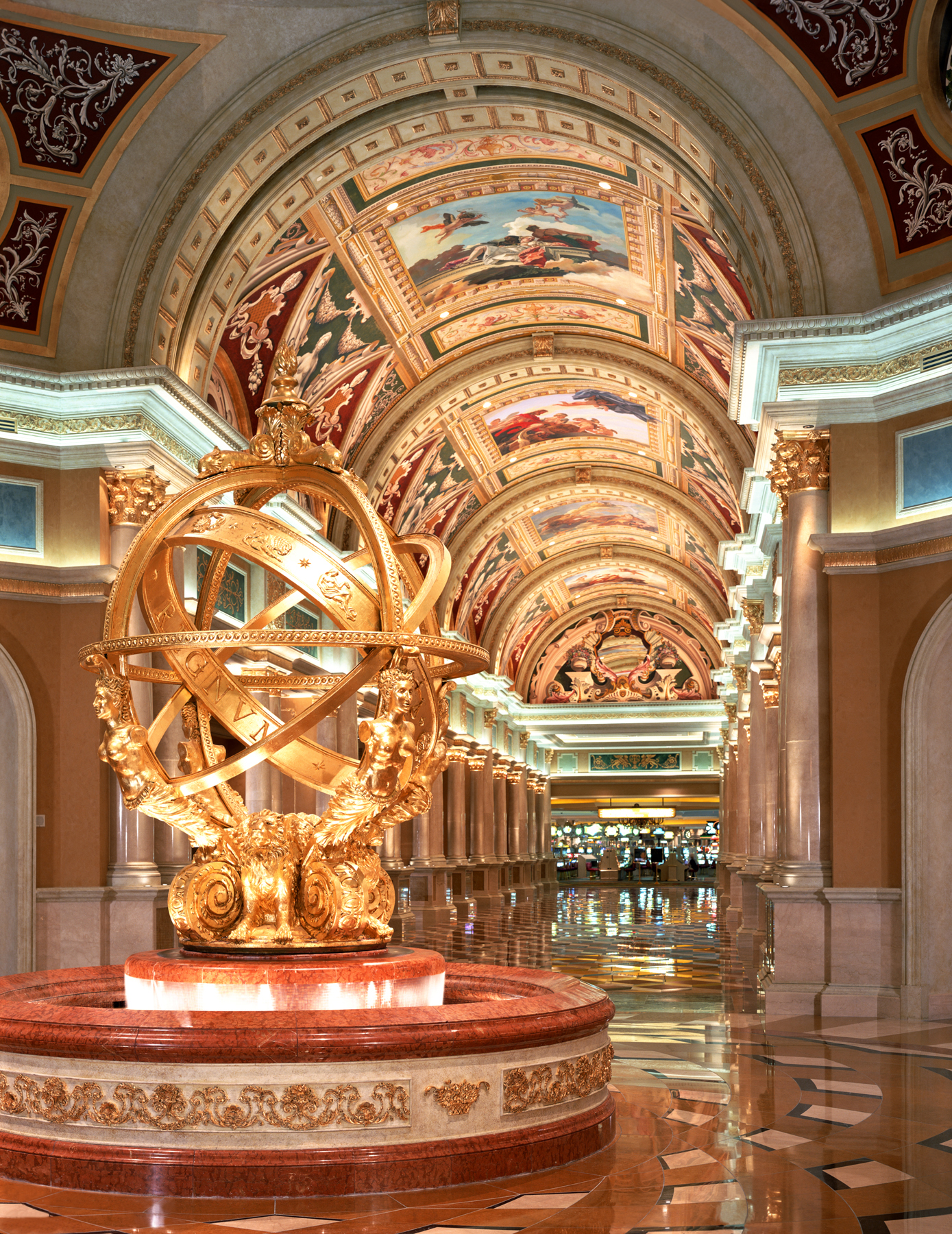 The Venetian Las Vegas has once again been honored with Meetings & Conventions magazine's coveted Gold Platter 'Elite' and Gold Key 'Elite" Awards, making history as the only Las Vegas resort to achieve this designation for five consecutive years.
Of the 28 resorts honored with M&C's Gold Platter Award and 165 Gold Key Award-winners worldwide in 2011, The Venetian is one of only five properties to earn the 'Elite' status in both categories for 2011 as measured by total votes cast by Meetings & Conventions magazine readers.
Recognized as one of the world's premier meeting and convention facilities, this also marks the twelfth consecutive year The Venetian has received the Gold Key award and the tenth consecutive year for the Gold Platter award.
"These 'Elite' awards are a true testament to our team members' commitment to providing the best-of-the-best to each of our guests and groups," stated Gary L. McCreary, vice president of catering and convention operations for The Venetian.  "We are privileged to have been awarded this esteemed honor for the past five years and are dedicated to continuing to set the bar for many years to come." 
The Gold Key awards are based on strict criteria including staff attitude, quality of meeting rooms, quality of guest services, quality of food and beverage service, proficiency of handling reservations, technical/support equipment and range of recreational facilities.
The Gold Platter awards honors the top catering departments based on excellence displayed in creativity and culinary experience. Criteria includes staff enthusiasm and professionalism, quality of food presentation, creativity of menu, originality of themed party concepts, helpfulness and budgeting considerations, excellence of staff service and dining room ambiance.
"By exceeding the levels of excellence set by their peers, the Gold 'Elite' properties greatly impressed M&C's readers and gained the votes of the industry's most important critics," states Kirk Lewis, publisher of Meetings & Conventions magazine. "Knowing the overall success of an event may rely on the quality of service provided; these exceptional properties consistently rose to the occasion. The M&C staff proudly applauds the properties that have demonstrated the qualities required to achieve the Gold 'Elite' status."