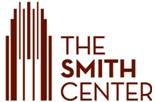 Tickets to Diverse Roster of September Shows at The Smith Center On Sale July 19
Lineup includes esteemed dance, veteran country singers, celebrated actors and high-energy rock show
The Smith Center is proud to bring such a celebrated and eclectic lineup to Las Vegas during the month of September. Tickets for the September shows go on sale July 19 at The Smith Center Box Office, located at 361 Symphony Park Avenue, by phone at 702-749-2000 or 808-326-6868 (TTY) and online at www.TheSmithCenter.com. For preferred seating and special rates for groups of 10 or more, contact 702-749-2348.
The Symphonic Rockshow Featuring Brody Dolyniuk with Yellow Brick Road
Sponsored by Las Vegas Harley-Davidson
Friday, Sept. 6 at 8 p.m.
Tickets begin at $24
Rock and classical music collide to bring a one-of-a-kind concert experience with The Symphonic Rockshow featuring Brody Dolyniuk with Yellow Brick Road. Join Dolyniuk, a breathtaking band and 25 of the finest orchestral musicians as they take the audience on a two hour journey through rock's biggest anthems. Featuring the music of super groups like Led Zeppelin, Aerosmith, Queen, Pink Floyd and more, this is the ultimate symphonic rock experience. Music is only part of the show as the concert also features a state-of-the-art sound, lighting, laser and multimedia experience.
Pam Tillis and Lorrie Morgan: Grits and Glamour
Saturday, Sept. 7 at 7:30 p.m.
Tickets begin at $29
Pam Tillis and Lorrie Morgan are currently delighting longtime and newfound fans across North America on their highly successful Grits and Glamour Tour. From the road to the red carpet, on center stage in the theater or under the spotlight in a honkytonk, these two women are comfortable in their high heels. Veteran recording artists and performers, they grace the country format with style, flair and undeniable talent that is captivating and timeless.
Trey McIntyre Project
Friday, Sept. 20 at 7:30 p.m.
Tickets begin at $29
Each year, Trey McIntyre Project tours to more than 30 cities in the U.S. and abroad to perform for thousands of people. TMP is committed to engaging audiences and communities, and believes in the power of art and dance to transform, heal and enlighten. TMP innovates the ballet genre by infusing its classical inheritance with freshness, vitality and depth; and in his work, McIntyre explores not only Americana but the whole of the human condition, taking on themes such as religion, superstition, family and love.
Driving Miss Daisy
Sunday, Sept. 22 at 7:30 p.m.
Tickets begin at $24
Clarence Gilyard, best known as the co-star of television's "Matlock" and "Walker, Texas Ranger" stars in Alfred Uhry's 1988 Pulitzer Prize winner, "Driving Miss Daisy." A warm-hearted, humorous and affecting study of the unlikely relationship between an aging, crotchety white Southern lady, and a proud, soft-spoken black man. A long-run Off-Broadway success and an Academy Award®-winning film.
Audi Speaker Series Presents Alan Alda: Things I Overheard While Talking to Myself
Tuesday, Sept. 24 at 7:30 p.m.
Tickets begin at $29
The well-known actor and writer takes a humorous look at a serious question, what's been the meaning of my life? Having survived a near death experience on a mountaintop in Chile and wanting to squeeze the most juice out of his second chance at life, he listens again to advice he's heard himself giving young people over the years and spins a story that holds on to laughter as it plunges down a few blind alleys – toward a surprising conclusion.
Laughter and Reflection with Carol Burnett
Sunday, Sept. 29 at 7:30 p.m.
Tickets begin at $39
A unique open-ended conversation with Carol Burnett allows the audience to ask the questions. Patrons are encouraged to bring questions for a hilarious, impromptu, audience-interactive evening with the actress, comedienne and author. The six-time Emmy® Award winner says, "I love the spontaneity of these evenings. I never know what anybody is going to say or do or ask."
In addition, to the lineup inside Reynolds Hall, Cabaret Jazz will also feature a powerhouse roster of entertainers including resident headliner Clint Holmes Sept. 6 and 7 at 8:30 p.m. and Sept. 8 at 2 p.m.; nine-time Grammy Award®-winner Arturo Sandoval performing original compositions as well as a tribute to the last Dizzy Gillespie on Sept. 13 at 7 p.m. and Sept. 14 at 3 and 7 p.m.; Tony Award® Winner Tommy Tune in "Taps, Tunes and Tall Tales," dancing, singing and tale-telling through 50 years of big-time showmanship on Sept. 20 at 7 p.m., Sept. 21 at 3 and 7 p.m. and Sept. 22 at 3 p.m.; and sensational vocalist Steve March-Tormé, backed by a great jazz trio, presenting ballads and up-tempo songs from the Great American Songbook Sept. 27 and 28 at 7 p.m.
About The Smith Center for the Performing Arts
The hallmark of downtown Las Vegas' 61-acre urban development known as Symphony Park, The Smith Center for the Performing Arts is a public-private partnership that opened in March 2012. Heralded as the city's Heart of the Arts®, The Smith Center is an architectural triumph and long-awaited cultural achievement that educates and entertains the citizens of Southern Nevada. The $470 million world-class performing arts center offers a blend of performances by resident companies, first-run touring attractions, lectures and internationally acclaimed performers in music, theater and dance. The five-acre campus features four performance spaces including the 2,050-seat Reynolds Hall, a 258-seat Cabaret Jazz club, the 250-seat Troesh Studio Theater and the 1.7-acre Donald W. Reynolds Symphony Park for outdoor concerts. Additionally, the campus is home to the Discovery Children's Museum that opened in March 2013. For more information about The Smith Center for the Performing Arts, please visit www.TheSmithCenter.com. Keep up with news and events on Facebook and follow The Smith Center on Twitter at @SmithCenterLV.