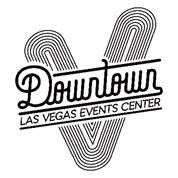 TONY HAWK TO HOST "WEEKEND JAM" SKATE AND MUSIC FESTIVAL AT DOWNTOWN LAS VEGAS EVENTS CENTER, MAY 12-14
Celebrating the legendary skateboarder's birthday, downtown Las Vegas event to be packed with live music from Modest Mouse, Descendents, DEVO, X, Cold Cave, The Vandals and more

Leading technology company Pollen is teaming up with iconic skateboarder Tony Hawk for the unforgettable "Weekend Jam" at Downtown Las Vegas Events Center, May 12-14. In honor of Hawk's birthday, the event will bring together skateboarding, live music, video games, food trucks and much more for a thrilling party hosted by the legend himself.
During the Weekend Jam, guests will be able to soak in the music that defined a culture from musical icons who served as the backdrop to not only famed skate competitions, but also to the video games that celebrated a generation of skaters. The lineup of musicians will include Modest Mouse, Descendents, DEVO, X, Cold Cave, The Vandals, Warish, Rough Francis and The Downhill Jam.
Guests can expect skating icons and innovators to be in attendance, reflecting a variety of styles and backgrounds. This will include X-Games competitors Andy Macdonald, Bucky Lasek, Rune Glifberg, and Sandro Dias; vert veterans Christian Hosoi and Steve Caballero; groundbreaking American-Finnish skateboarder Lizzie Armanto; and innovative punk skater Kevin Staab. More skaters will be announced in the lead-up to the event.
Additionally, each day will feature the "Punk Rock Paint Brushes Art Auction," with incredible works up for bidding from the likes of Mark Mothersbaugh, Warren Fitzgerald, Christian Hosoi, Stacie Stevenson, Karl Alvarez, Steve Caballero, Jason Adams, Paul Kobriger, Blair Alley, Lisa Brownlee, Mark Desalvo, HDVideoMag and Kevin Salk.
Taking over downtown Las Vegas, the weekend also will feature a Vert Alert exhibition hosted by Hawk with some of the best professional skateboarders; a street park set up; gaming lounge to play all the classics hosted by Gaming Community Network (GCN); and a skate shop with exclusive merch.
Doors open at 1 p.m. each day of Weekend Jam. The schedule will be as follows:
Thursday, May 12 – Tony Hawk's Birthday
Men's and Women's Skate Qualifiers from 2 p.m. – 5:45 p.m.
Welcome Party at 6 p.m.
Performances by Cold Cave, DEVO and Warish
Gaming Activation
Punk Rock Paint Brushes and Art Auction
Friday, May 13
Men's and Women's Skate Semi Finals from 2:30 p.m. – 5 p.m.
Legends Skate Demo
Performances by Descendents, Rough Francis and The Downhill Jam
Gaming Activation
Punk Rock Paint Brushes Art Auction
Saturday, May 14
Men's and Women's Practice and Finals from 2 p.m. – 6 p.m.
Best Trick competition at 6:15 p.m.
Performances by Modest Mouse, X and The Vandals
Awards ceremony and speech by Tony Hawk
Gaming Activation
Punk Rock Paint Brushes Art Auction
Tickets for Tony Hawk's Weekend Jam range from single-day GA at $49.50 to 3-day Platinum VIP at $249.50. The platinum package is for 21+ guests and includes premium shaded Cabanas, HD TVs, leather couches, private bathrooms, prime viewing of the stage and a private server available for a beverage minimum. Tickets can be purchased here.
For more information about the experience, including payment plans, package upgrades, and FAQs, visit Pollen's website to stay up-to-date with the latest in lineup, pricing, and news.
Downtown Las Vegas Events Center is known for its unforgettable music acts, refreshing beverages and sublime entertainment concepts. The 85,000-square-foot outdoor venue has been a Las Vegas staple for locals and tourists alike, with hosted events like big game watch parties, festivals and more.
# # #
About Downtown Las Vegas Events Center
Located at the corner of Third St. and Carson Ave. in Downtown Las Vegas, Downtown Las Vegas Events Center is the ultimate entertainment destination. The 20,000-foot multipurpose space offers carefully designed layouts to create a unique and memorable experience for every curated event. Merging Vegas nostalgia with a modern touch, Downtown Las Vegas Events Center is inviting to both tourists and locals and embraces the spirit of the city with an eclectic line-up, ranging from music festivals, sport viewing parties and more. The venue features a state-of-the-art stage, sound and lighting design equipment and can accommodate up to 11,000 guests. For more information, visit www.dlvec.com or follow on Facebook, Instagram and Twitter at @DLVEC.
About Pollen 
Pollen is a technology company building, curating, and delivering the best experiences for members all over the world. Members enjoy these experiences together with the people they love, creating stronger relationships and unforgettable memories. Members immerse themselves in multi-day itineraries that combine live entertainment, parties, and relaxation time in more than 50 popular destinations. Members can discover and book these experiences exclusively on pollen.co and the Pollen app. Pollen has already launched experiences with mega stars like J Balvin, Diplo, Justin Bieber, Marshawn Lynch, and Ozuna
Summary
Article Name
Tony Hawk to Host "Weekend Jam" Skate and Music Festival at Downtown Las Vegas Events Center, May 12-14
Description
Tony Hawk to Host "Weekend Jam" Skate and Music Festival at Downtown Las Vegas Events Center, May 12-14