TOOTSIES AND TRACKHOUSE RACING WELCOME NASCAR WINNER DANIEL SUAREZ BACK TO NASHVILLE
Suárez Hopes Second Wins Comes June 26 at Nashville Speedway
In front of a national television audience and 400 cheering Daniel's Amigos fans waving red shirts on a hill overlooking Sonoma (Calif.) Raceway, Daniel Suárez dominated the final stage of the Toyota Save Mart 350 (Sunday, July 12) race to become the first Mexican driver to win a NASCAR Cup Series race.
After several near misses in his career, and sitting outside the playoff standings in 2022, Suárez not only made history but vaulted to 10th in the standings with just 10 regular season races remaining.
Trackhouse Racing's No. 99 will not only be a part of the 2022 playoffs but a threat to contend for a championship title.
Suárez and Trackhouse Racing teammate Ross Chastain have won both road course races and notched three victories this season.
Suárez says he isn't looking toward the playoffs just yet, there are still regular-season races to be won and that begins June 26 at Nashville Speedway.
He'll drive the No. 99 Tootsie's Chevrolet at the 1.33-mile track in Lebanon, Tennessee. Last year Suárez finished seventh in Nashville's inaugural race.
Before heading to Tennessee, Suárez flew home to Monterrey, Mexico Monday where his family threw a surprise victory party. He hopes that is just the first of many more in 2022 and beyond.
NBC will televise the July 26 Nashville race at 5 p.m. EDT.
Daniel Suárez, Driver of the No. 99 Tootsies Chevrolet Camaro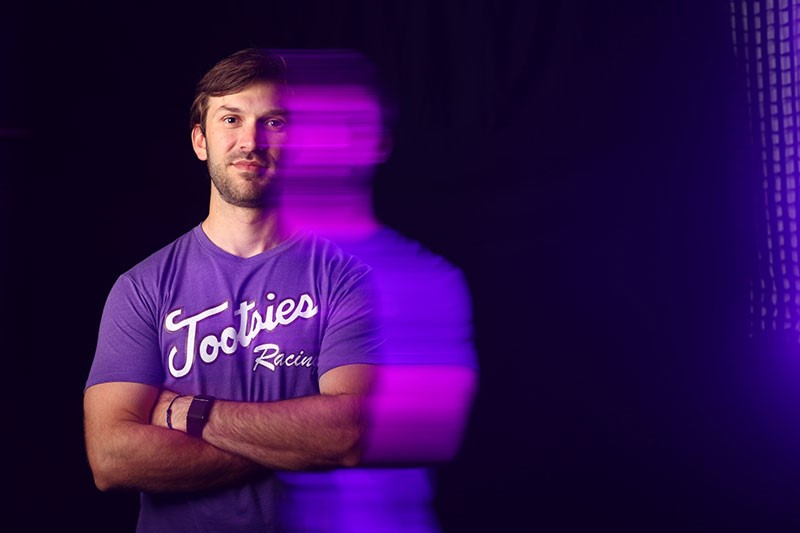 What has life been sinceyou took the checkered flag for the first time in Sonoma?
"We were in victory lane a long time Sunday celebrating with my team, and some of the Amigos came down to join in. It was a fun flight home although I think we got home at 5:30 a.m. I took my girlfriend to the airport for an 8:30 a.m. flight to Brazil and then I went by the shop to see all of my team before flying to Mexico."
What was it like when you saw them in Mexico?
"I was so tired but when I got home my mom and sisters had a surprise party for me. Like I said I was so tired, but it was a lot of fun and I am glad they did it.
"The win was great timing. We get to enjoy this for two weeks. But I am sure I'll be ready to race again by this weekend."
How important is Nashville?
"It's very important. We are carrying Tootsie's Orchid Lounge on our car in Nashville. I think everyone who lives in Nashville or has even been to Nashville knows all about Tootsie's.
"Nashville is where (team founder and owner) Justin (Marks) lives, (team president) Ty (Norris) live so they is going to have lots of friends and family out. We want to do well every week, but Nashville is special."
So, be honest. Were you nervous or excited during those final laps in Sonoma?
"I was just trying to stay calm. I knew that it was a big stake on the line, but I was trying to stay calm. I was silent. I wanted to do my thing. I didn't want too much noise on the radio. I knew what I had to do. I would say after the white flag is when I got out of control. I just start crying inside the helmet, just thinking about. Especially because I had a big gap. If it wasn't a big gap, I would be focused. Since I had a big gap, I was just thinking about every single moment that has cost me to be here."
"It's been a different journey. Every NASCAR driver has had a tough journey. Everyone has a different journey. But my journey is definitely the most different of everyone else, leaving my family, my country, and just coming to a different culture, different language.
"Thinking of all those things, it makes it very, very, very special."
Click Here for This Week's NASCAR Television Schedule
Click Here for Suárez's Season & Career Statistics
Click Here for Trackhouse Racing Historical Statistics
About Tootsie's World Famous Orchid Lounge:
Tootsie's has operated across the alley from Opry Entertainment's Ryman Auditorium, the celebrated Nashville performance venue and most famous former home of the Grand Ole Opry, almost continuously since 1960. Its proprietor from 1960 to 1978, Hattie Louise "Tootsie" Bess, bought the lounge called "Mom's" and named it for herself. With its proximity to the Ryman, Tootsie's quickly became a favorite spot for the Opry's rising stars to gather during the years when the Opry called the Ryman home.
The Tootsie's purple paint scheme will debut on Suárez's No. 99 Chevrolet Sunday in the 2022 Daytona 500. It will also appear on his car in both races at Bristol (Tenn.) Motor Speedway and both races at Talladega (Ala.) Superspeedway plus Nashville Superspeedway in June.
The Tootsie's car will also feature the "Visit Nashville" logo and slogan of the Nashville Convention and Visitors Corporation in multiple races during the 2022 season. Tootsies, Opry Entertainment's "Ole Red" brand, and the Nashville Convention and Visitor's Corp. will also be featured on the car together in an effort to promote Nashville's hospitality and tourism industry.
Summary
Article Name
TOOTSIES AND TRACKHOUSE RACING WELCOME NASCAR WINNER DANIEL SUAREZ BACK TO NASHVILLE
Description
TOOTSIES AND TRACKHOUSE RACING WELCOME NASCAR WINNER DANIEL SUAREZ BACK TO NASHVILLE