Trustworthy Brewing Co. Releases First Two Beers of 2023,
a Belgian Witbier and Pale Ale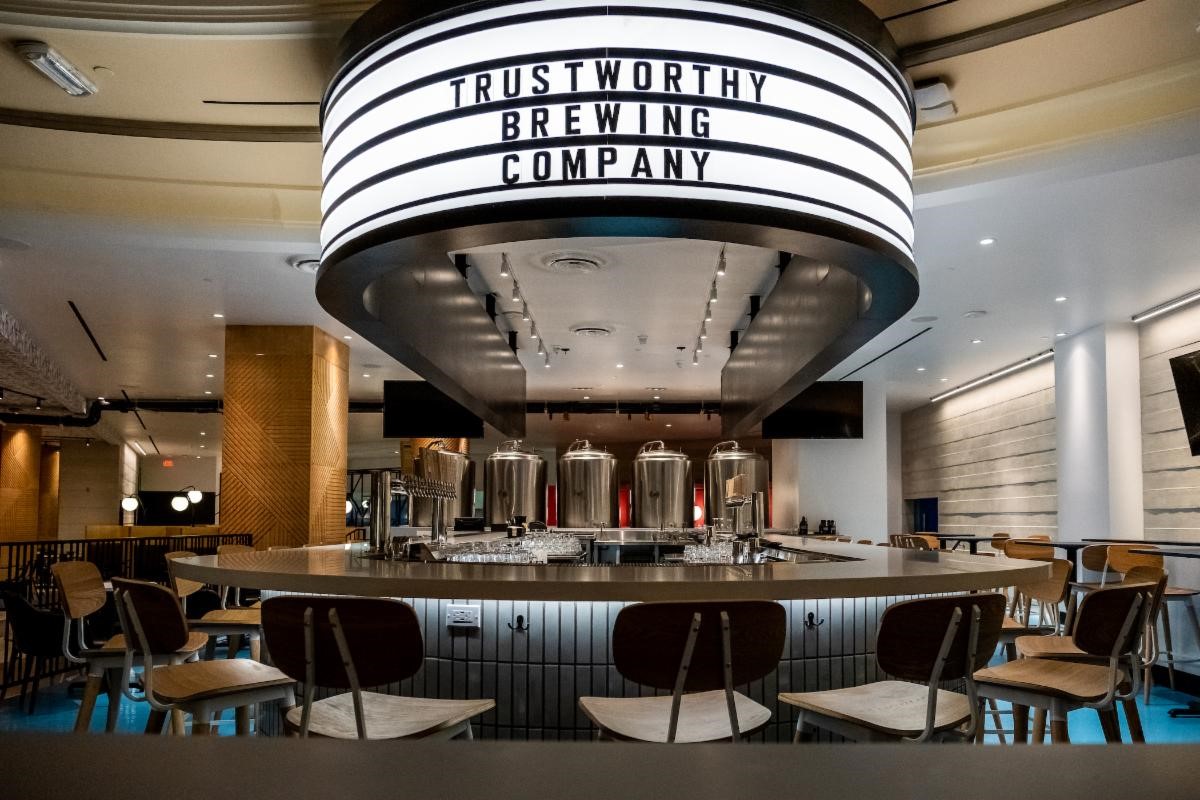 Trustworthy Brewing Co., the first and only craft brewery on the Las Vegas Strip, located at Grand Canal Shoppes inside The VenetianⓇ Resort Las Vegas has released two new beers to open the new year.
With purists in mind, head brewer Zach Johnson created a Belgian Witbier (6.6% ABV), a classic style of wheat beer with a Trustworthy twist. Light golden in color, with a bright aroma of sweet curacao oranges and toasted coriander seeds, the witbier has a more pronounced, yet familiar herbal spice. The aroma and complexity allows it to be enjoyed without the addition of an orange slice garnish, but is versatile and bold enough to stand out on Trustworthy's "Bottomless Brewer's Brunch" menu when mixed with orange juice in a 'beer'mosa.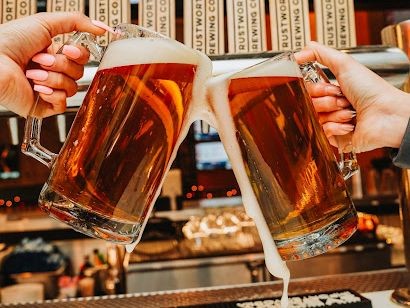 The Pale Ale (5% ABV) is an easy-drinking pale malt beer, showcasing Ekuanot hops with a light golden color and a strong flavor profile of citrus, fruit and herbs, and finishing with a clean malt sweetness. An added touch of Dextra Pils gives the beer a slightly bigger mouthfeel, resulting in a clean balanced ale that has a surprising aroma of citrus, melon and spice.
Enjoy the Belgian Witbier and Pale Ale in a 16 oz. glass, 24 oz. mug, growler, or alongside other Trustworthy favorites in a custom flight.
"Our taproom at Trustworthy is expanding with many new additions this year that we are excited to announce," General Manager Robert Parekh said. "Not only with the release of the Belgian Witbier and the Pale Ale, but we have also installed new TVs around the bar and dining areas so guests can enjoy a fresh new brew, a hearty meal and catch their favorite sports teams all in the same place."
Trustworthy Brewing is open Monday through Thursday 12-9 p.m., Friday 11:30 a.m. to 10 p.m., Saturday 10 a.m. to 10 p.m. and Sunday 10 a.m. to 9 p.m. Brunch is available Saturdays and Sundays from 10 a.m. to 2 p.m.
For more information and to stay up to date on events, specials and more releases, visit TrustworthyBrewingCo.com, like Facebook.com/TrustworthyBrewingVegas and follow @TrustworthyBrewingVegas on Instagram.
About Trustworthy Brewing Co.
Trustworthy Brewing Co.'s mission is to create inspirational beers that are both exciting and fun to drink, to provide guests with a welcoming and educational taproom experience, and to allow customers to enjoy the freshest beers that are brewed in a consistent and trustworthy manner wherever you are drinking our beer. Trustworthy Brewing Co. started in Burbank, Calif. in 2017 and opened at Grand Canal Shoppes at The Venetian Resort Las Vegas in 2019 as the first and only craft brewery on the Las Vegas Strip.
Summary
Article Name
Trustworthy Brewing Co. Releases First Two Beers of 2023 - Belgian Witbier and Pale Ale
Description
Trustworthy Brewing Co. Releases First Two Beers of 2023 - Belgian Witbier and Pale Ale