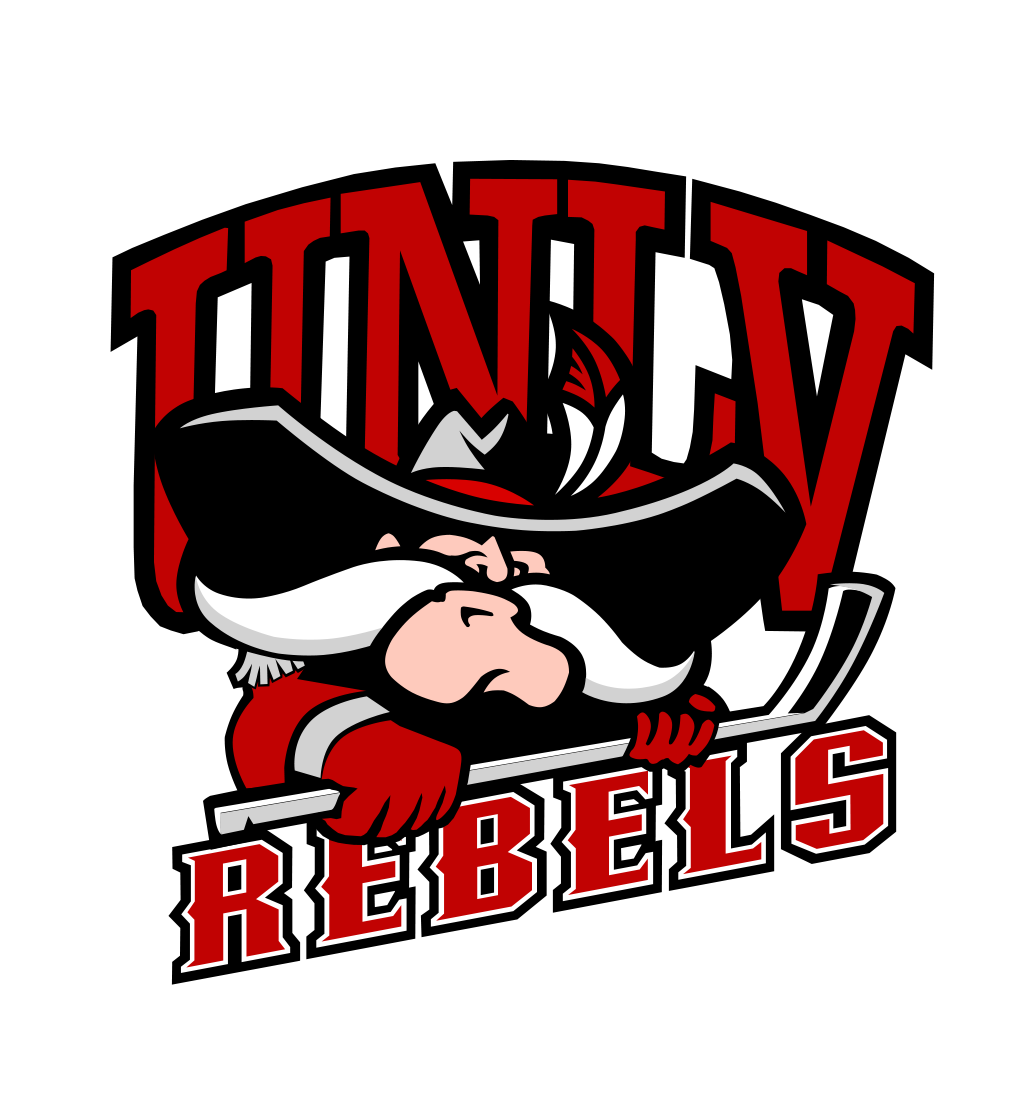 UNLV REBEL HOCKEY announces Express Pass for highly anticipated 2022-2023 season
Rebel Hockey Express Pass to include general admission for all homes games, hopper line pass, and access to special events throughout the season
Rebel Hockey also announces first official "Giving Day" on Thursday, Aug. 25 to support the highly anticipated 2022-2023 season

The Skatin' Rebels are gearing up for their highly anticipated 2022-2023 season with the announcement of the new Rebel Hockey Express Pass. Available for $99, the Rebel Hockey Express Pass includes one general admission ticket to all Rebel Hockey home games at City National Arena and Lifeguard Arena, a hopper pass with front-of-line access to all concession lines, and access to special events throughout the season.
Following their most successful season to date, in which the team finished ranked 4th in the nation, UNLV REBEL HOCKEY will once again hit the ice at City National Arena in Downtown Summerlin in Las Vegas for 17 home games, beginning Friday, Oct. 7 against Utah. UNLV REBEL HOCKEY will compete in the Western College Hockey League (WCHL) for the 2022-2023 season, with the opportunity to play for a conference championship and compete for an automatic bid to the ACHA D-1 National Championship Tournament for the first time in program history.
Full 2022-23 UNLV Rebel Hockey Schedule:
Oct. 1 @ Denver (NCAA D-1)
Oct. 7-8 vs. Utah
Oct. 14-15 @Alaska Anchorage (NCAA D-1)
Oct. 27-29 vs. Arizona State University (Midnight game on 10/27)
Nov. 11-12 @ Colorado
Nov. 16 vs. Alaska Anchorage (NCAA D-1)
Nov. 18-19 vs. Liberty
Dec. 2-3 @ Grand Canyon University
Dec. 8 vs. Oregon
Dec. 9-10 Las Vegas Invitational (San Diego State University, Canisius College and Oregon)
Jan. 13-14 @ University of Arizona
Jan. 20-21 @ Liberty
Jan. 27-28 vs. Oklahoma
Feb. 3-4 @ Utah
Feb. 10-11 vs. University of Arizona
Feb. 17-18 @ Arizona State University
Feb. 24-25 vs. Grand Canyon University
**Home games in bold
UNLV REBEL HOCKEY has also announced its first official "Giving Day" on Thursday, Aug. 25. The program strives to create an environment where student-athletes receive top-notch coaching and access to top training aids, both on and off the ice. The "Giving Day" initiative will contribute significantly to both immediate needs, including practice and game fees, which will run close to $50,000 for the season, as well as an additional exhibition game with NCAA Division 1 opponent University of Alaska, Anchorage right here in Las Vegas. To participate in the UNLV REBEL HOCKEY "Giving Day" and assist with creating an amazing environment to mature young men on and off the ice, academically, and athletically, please visit giving.rebelhockey.com.
For more information on UNLV REBEL HOCKEY, or to purchase an All-Access Season Pass or the Rebel Hockey Express Pass, please visit RebelHockey.com. Season Passes are available for $140 and include a team lanyard with a pass for 17 home games, a limited-edition Rebel Hockey hat, a custom Rebel Hockey stick, guaranteed seating, a pocket schedule, and access to special events throughout the season. For sponsorship opportunities, including the 7th Annual Rebel Classic Golf Tournament at The Lexington at Revere Golf Club on Friday, Aug. 26, 2022, please contact Nick Robone at [email protected].
Keep up with UNLV REBEL HOCKEY on Facebook and Twitter. #BEaREBEL
ABOUT UNLV REBEL HOCKEY
Founded in 2005, UNLV REBEL HOCKEY is part of the American Collegiate Hockey Association – Men's Division 1 and member of the Western College Hockey League (WCHL). Helmed by Head Coach Anthony V. Greener and Assistant Coach Nick Robone, UNLV REBEL HOCKEY's roster features student athletes from around the world, who must meet all ACHA requirements and maintain a cumulative GPA of at least 2.5. The team is a self-funded, non-profit hockey organization that operates through player dues and continual fundraising programs. Ticket sales and joint promotional ventures with local organizations also significantly contribute to the operating costs of the organization.
Summary
Article Name
UNLV REBEL HOCKEY announces Express Pass and first official "Giving Day"
Description
UNLV REBEL HOCKEY announces Express Pass and first official "Giving Day"