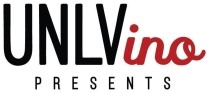 UNLVino Announces Lineup for Five Events with Celebrated Grand Tasting as Finale
UNLVino returns, in partnership with Southern Glazer's Wine, Spirits & Beer of Nevada and the William F. Harrah College of Hospitality, with the 49th Annual UNLVino Food and Wine Festival. With an ode to its humble roots, UNLVino continues its unique twist on the beloved event with "UNLVino Presents," a five-part epicurean experience designed to take your taste buds on a culinary journey. Tickets are now available.
UNLVino Presents expands its Bon Vivant Dining Series to include four immersive dining experiences which feature three local chefs and their restaurants; Chef James Trees of Al Solito Posto, Chef Tal Ronnen of Crossroads and Emeril Lagasse's Delmonico Steakhouse, as well as a final dinner at UNLV hosted by Chef Hunter Fieri, UNLV Executive Chef Mark Sandoval and hospitality students. The festival concludes with the beloved Grand Tasting.
The festivities began in November 2022 at Al Solito Posto where Owner Chef James Trees and Executive Chef Adam Rios hosted a four course dinner with wine pairings supplied by Antinori Wine for 40 guests on their gorgeous patio.
On February 19th, the fun moves to Crossroads, the first fully "plant-based" inspired Italian/Mediterranean fine-dining restaurant on the Las Vegas Strip, where Chef Tal Ronnen will prepare a three course dinner with wine pairings from Gérard Bertrand for 50 people. Highlights from the menu include Chestnut Foie Gras, Scallop Linguine, and House Made Italian Sausage.
Chef Emeril Lagasse's Delmonico Steakhouse on March 6th will feature wine pairings by Domaine Serene, including their highly renowned Pinot Noir, Evenstad Reserve. This exclusive dinner for 12 will round out the selection of Southern Nevada restaurants that are featured in the 49th UNLVino Bon Vivant Dining Series.
The Bon Vivant series concludes with a dinner and wine pairing at UNLV on April 20th, hosted by UNLV Alum Hunter Fieri and the University's Executive Chef, Mark Sandoval. UNLV hospitality students will work alongside Hunter and Chef Sandoval to create a four course meal plated for 40 inside Hospitality Hall featuring wine pairings from Hunter Fieri's winery, Hunt and Ryde.
Finally, the Grand Tasting returns on April 29th from 6pm to 9pm with a guest list limited to 500 attendees. The flagship event will continue its elevated, more exclusive experience before ramping up for a historic bash in its 50th year.
Tickets for the dining series can be purchased HERE for $200 per dinner and $500 for the dinner at Delmonico. The Grand Tasting is $200 per person if purchased in advance and $250 at the door. Those who purchase a ticket for a Bon Vivant Dinner will have the opportunity to buy a discounted ticket to the Grand Tasting for $100, and those attending the dinner at Delmonico will get a complimentary ticket to the Grand Tasting. All proceeds benefit UNLV William F. Harrah College of Hospitality scholarship fund.
About UNLVino
From its humble beginnings inside the Southern Glazer's Wine, Spirits warehouse, the annual UNLVino has grown into Las Vegas' premier wine, spirits and food event, and serves as the year's largest scholarship fundraiser for the University of Nevada, Las Vegas' William F. Harrah College of Hospitality students. Founded in 1974 by Southern Glazer's Wine & Spirits Senior Managing Director, Larry Ruvo, and former College of Hospitality dean Jerry Vallen, UNLVino began as a small wine tasting, with proceeds going to UNLV's hospitality college fund. As UNLVino's popularity grew, so too did its host venues, moving from the warehouse into UNLV's Thomas and Mack Center, and eventually expanding to numerous Las Vegas resorts as fans and community sponsors took notice. Entering its 49th year, UNLVino has raised millions of dollars in scholarships and has become one of the city's must-attend events of the year.
About Southern Glazer's Wine, Spirits & Beer of Nevada
Southern Glazer's Wine, Spirits & Beer of Nevada is the state's leading beverage distribution company and a division of Southern Glazer's Wine & Spirits. Southern Glazer's Wine & Spirits is the world's preeminent distributor of beverage alcohol, and proud to be a multi-generational, family-owned company. The Company has operations in 44 U.S. states, the District of Columbia, and Canada. In 2022, Southern Glazer's was listed as one of Forbes Best Employers for Diversity. In 2021, Southern Glazer's was selected as a U.S. Best Managed Company by Deloitte Private and The Wall Street Journal, as well as named by Newsweek as a Top 100 Most Loved Workplace. Southern Glazer's urges all retail customers and adult consumers to market, sell, serve, and enjoy its products responsibly. For more information visit www.southernglazers.com. Follow us on Facebook, Twitter and Instagram @sgwinespirits.
About UNLV's William F. Harrah College of Hospitality
The UNLV Harrah College of Hospitality is consistently ranked as one of the top hospitality programs in the world. Studying just blocks away from the epicenter of the entertainment capital of the world, the Las Vegas Strip. UNLV hospitality students enjoy unparalleled access to hands-on, industry-relevant experience. Each year the college organizes nearly 600 internships, and welcomes more than 100 national hospitality brands to recruitment events, and pairs industry mentors with students.
Summary
Article Name
UNLVino Announces Lineup for Five Events with Celebrated Grand Tasting as Finale
Description
UNLVino Announces Lineup for Five Events with Celebrated Grand Tasting as Finale