Wicked Donuts Debuts Holidays Themed Donuts
Jumping on the current popular trend of making sweets that look like something else, such as Netflix's "Is It Cake?", Chef Robert Teddy of Wicked Donuts has created the THANKSGIVING DONUT DINNER to fool and delight. A savory dinner made of delicious donuts in the guise of a traditional Thanksgiving menu.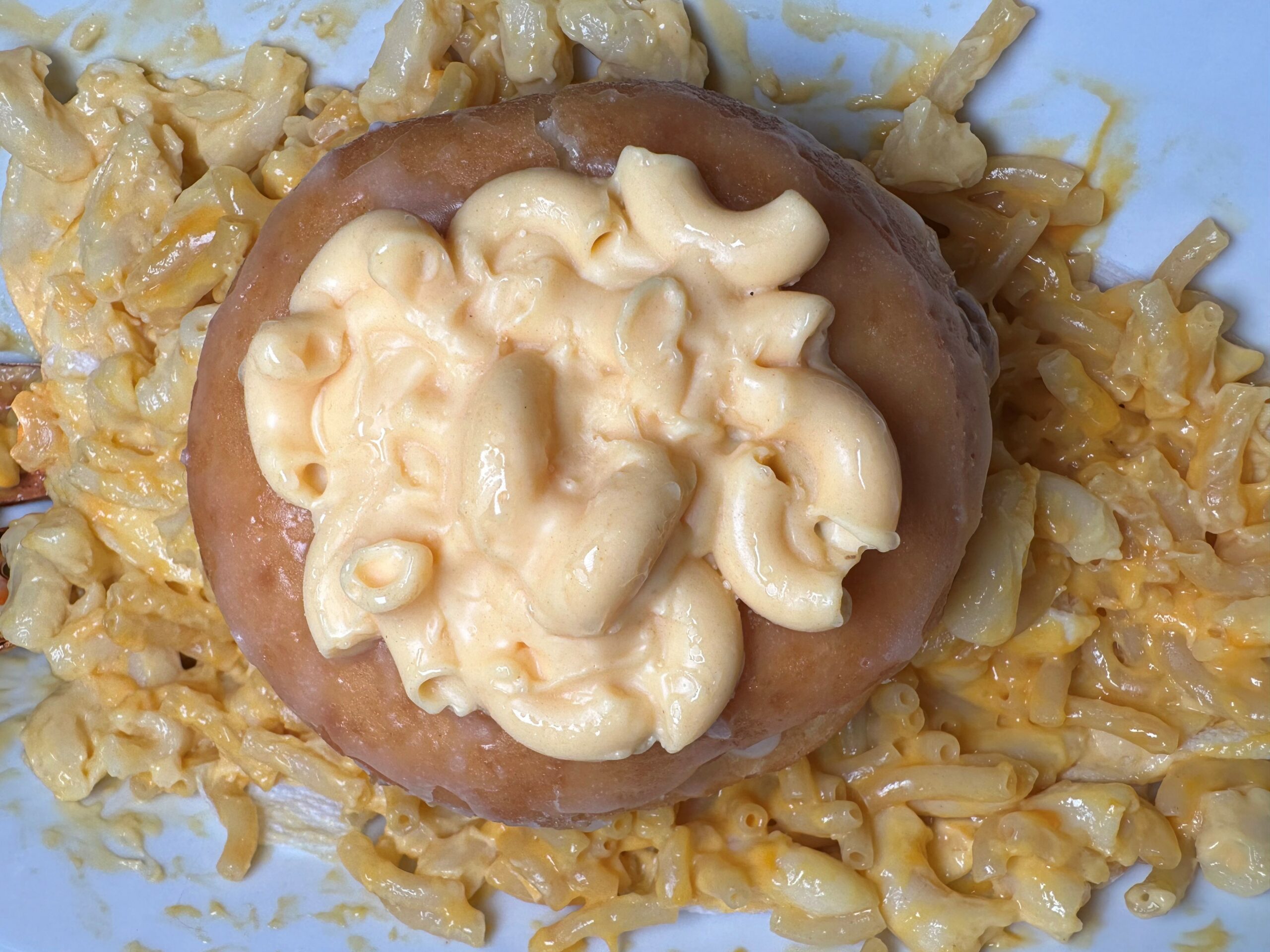 The Roasted Turkey is an Apple Fritter! The Buttered Peas is Nutella with Chocolate Green Peas and White Chocolate pat of Butter! Mashed Potatoes & Gravy is Chocolate Caramel Fluff, Candied Yams is Pumpkin Cheesecake! The Grateful Thanksgiving Donut is Spiced Cranberry and for dessert the Macaroni & Cheese is Pecan Pie!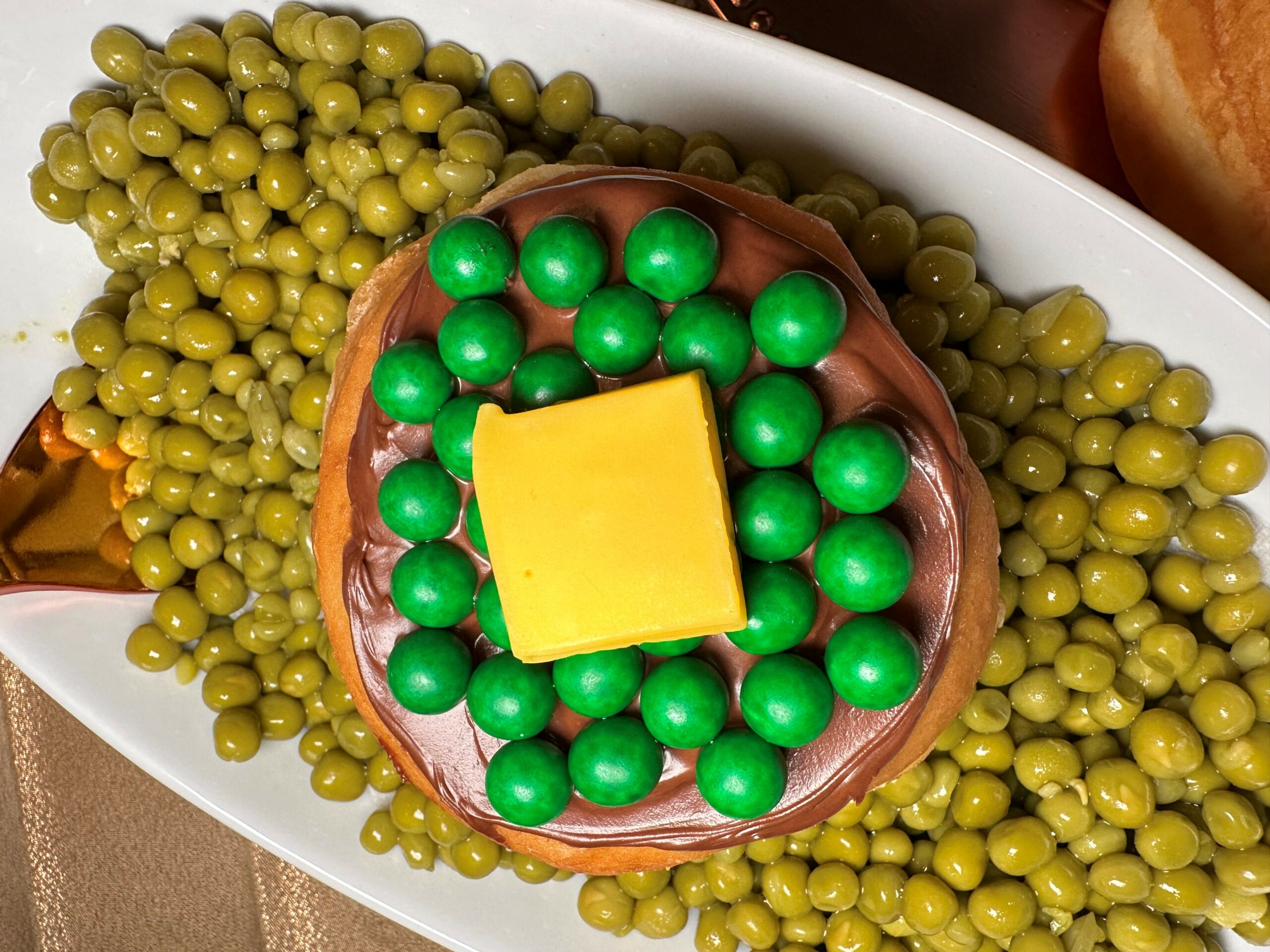 Known as an innovator, creator of the Cereal Bowl Donut and the Puffernut™, plus a recurring chef on Food Network, Chef Teddy wanted to do something different for his customers. "I always enjoy pushing boundaries and reframing donuts and desserts," he said, "doing the same thing over and over is rather boring so let's do something new!"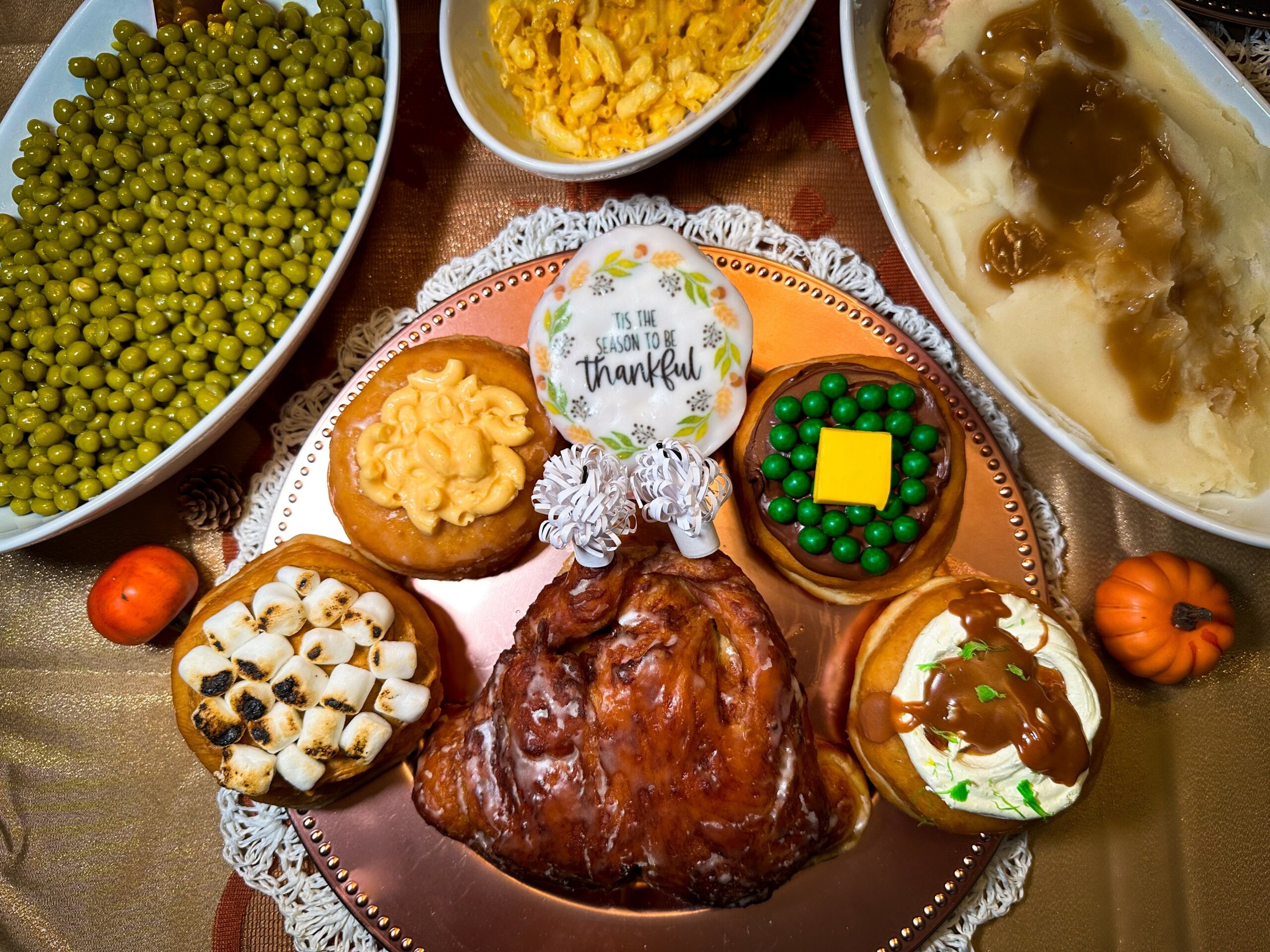 The THANKSGIVING DONUT DINNER will be available for preorders online as a boxed set online at wicked-donuts.com this November through Thanksgiving. Wicked Donuts is open everyday at 5:30 AM till Noon on Mon-Thurs, till 2 PM on Fri-Sun. Closed on Thanksgiving Day. Location: 9490 W. Lake Mead Blvd., Las Vegas, NV 8913
Looking forward to December, the Christmas box set includes: Santa's Donut is filled with Gingerbread Nutella, the Christmas Cereal Bowl is completely edible along with the magical chocolate spoon, Angelica Tiramisu is our homemade Marscapone cream with cinnamon, orange and cloves plus a squirt of Angelica, and the Christmas Puffernut™ filled with a classic British Sticky Toffee Pudding. Available throughout December and online at www.Wicked-Donuts.com. And see Chef Teddy as Santa at Downtown Summerlin everyday through Christmas!
Summary
Article Name
Wicked Donuts Debuts Holidays Themed Donuts
Description
Wicked Donuts Debuts Holidays Themed Donuts