Outlaw Country Star Lacy J. Dalton Reissues 'The Jill Croston Album,' Her First Studio Recording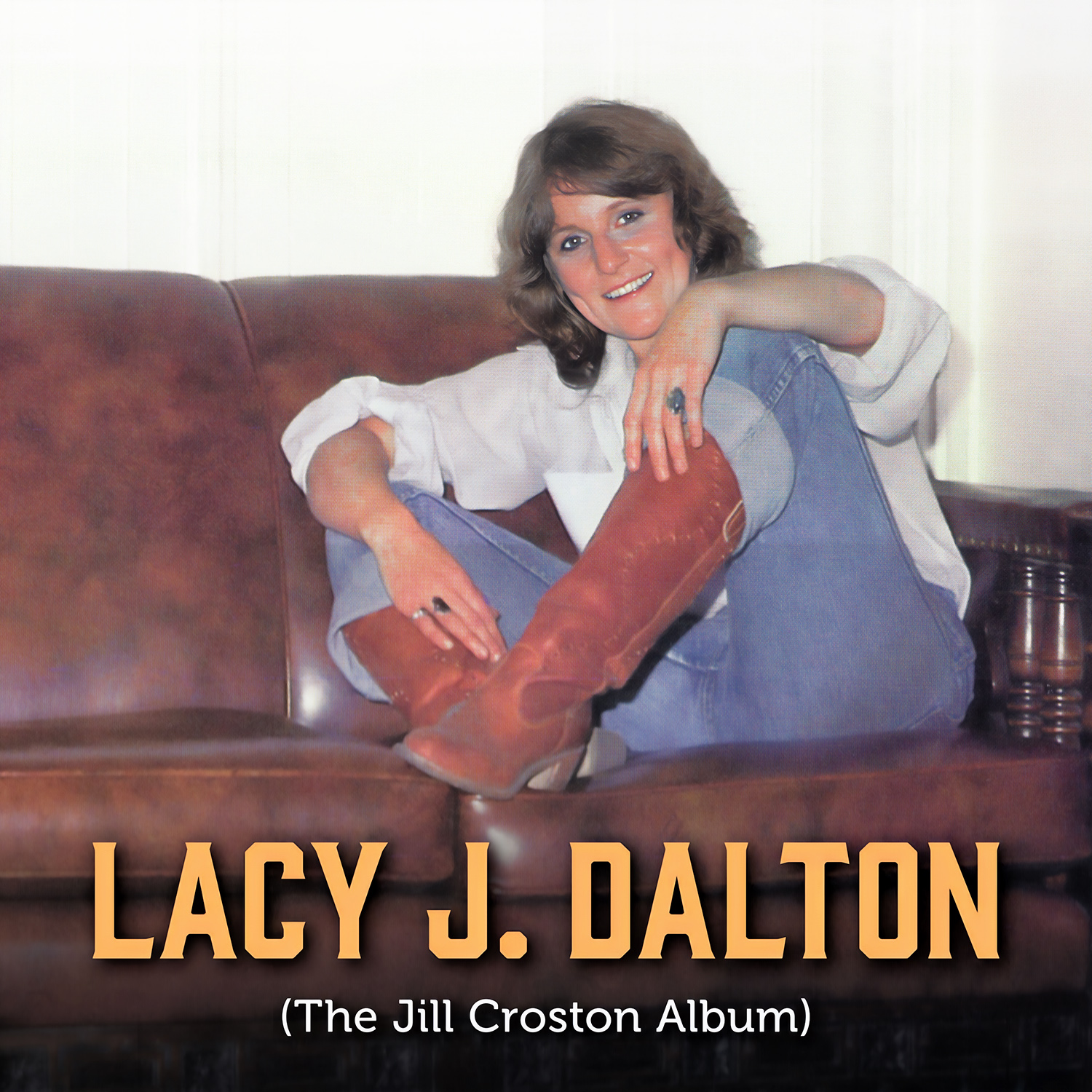 Previously only available on vinyl, the album is available for streaming today!
Singer/songwriter and outlaw original Lacy J. Dalton reissues her long-out-of-print debut album, The Jill Croston Album, today to all major streaming services in association with StarVista Music. Originally released as a self-titled disc in 1978 (prior to changing her name to Dalton) the collection of songs showcases a different side of the country star's musical talent and gives a glimpse into the songwriting talent that propelled her to stardom just a year later. Listen to The Jill Croston Album HERE.
"As far as I can recall, this was my first attempt at recording," says Lacy. "I don't consider it my finest work," she continues with a laugh, "but it was, after all, a first attempt and some people seem to like it."
Prior to making The Jill Croston Album, Dalton had spent a decade performing throughout the country, developing what would become her signature sound by dipping her toe into the folk music and psychedelic rock scenes of the era. Those influences fill "The Jill Croston Album," along with hints of country sounds that were to become her career, but it's her songwriting that shone through and remains as bold and clever as ever.
The Jill Croston Album Track Listing:
Good Time Mama – Premiered by Center Stage Magazine
Jamaica
Burnin' Love – Premiered by Digital Journal
Isabella
Higher And Higher – Premiered by The Country Note
Black Jack Davey – Premiered by Nashville.com
Evenin' Comes – Premiered by Strictly Country
Threw It All Away – Premiered by My Kind of Country
Snake Song – Premiered by Nashville.com
Do I Have To Tell You – Premiered by The Hollywood Times
By 1979, Dalton signed with CBS Records as an outlaw country artist and the record label requested she change her name. She hit the Top 20 that year with "Crazy Blue Eyes" and amassed a total of 16 Top 20 songs. More recently, she released the single "Devil By A Different Name," addressing the many issues going on in the world and reminding us that we aren't all that different.
Lacy J. Dalton recently celebrated the 40th Anniversary of her hit signature single "16th Avenue." Written by Thom Schuyler (Dalton, Kenny Rogers, Michael Martin Murphy), the lyrics, "God bless the boys who make the noise on 16th Avenue," gave musical dreamers from around the world a true understanding of the music industry by showing them the significance of Nashville's Music Row and that is where dreams could come true. Although things are different today, Lacy J. Dalton's "16th Avenue" continues to offer hope to every songwriter or entertainer who has a dream of being heard and a place to go to chase it!
Dalton has received several notable awards over the years including a certified Platinum record as the only female duet on Willie Nelson's album, 'Half Nelson.' She was also awarded the highest award from the boards of Strictly Country Magazine and the Spirit Awards (one of only 4 times in 25 years the award was given out) for her independent CD 'Last Wild Place Anthology.' Most recently she received a Lifetime Achievement Award from the Josie Awards – the largest independent music awards show in the country.
Lacy J. Dalton's Upcoming Tour Dates:
NOV 25 – Sutter Creek Theater / Sutter Creek, Calif.
DEC 01 – Douglas County Senior Center / Gardnerville, Nev.
DEC 08 – Yerington Theatre for the Arts / Yerington, Nev.
Dec 16 – Alto Country Club / Alto, NM (private)
DEC 22 – Red Dog Saloon / Virginia City, Nev.
JAN 13 – Sugar Creek Casino / Hinton, OK
JAN 28 – Moe's Alley / Santa Cruz, CA
APRIL 6 – Salinas Rodeo / Salinas, CA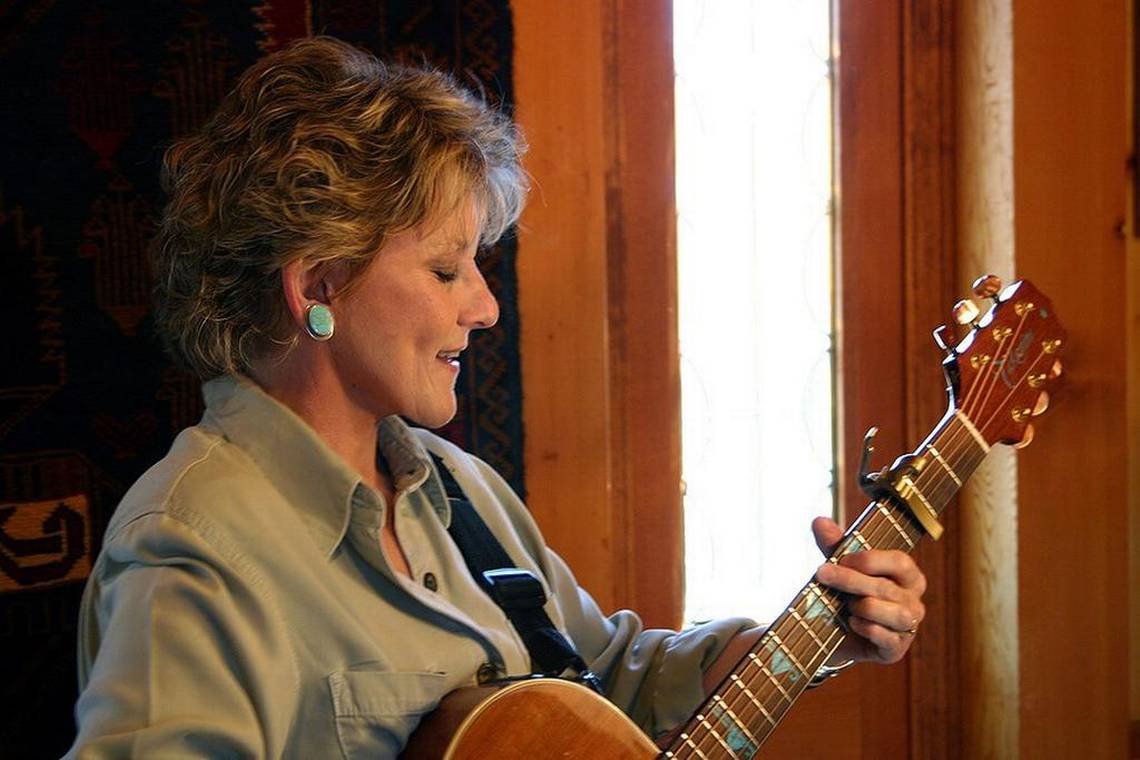 About Lacy J. Dalton:
First hitting the Country Top-20 in 1979 with "Crazy Blue Eyes," Dalton was one of the most successful female vocalists of the format during the 80s with the CMA-nominated anthem "16th Avenue," as well as hits like "Takin' It Easy," "Everybody Makes Mistakes," "Hillbilly Girl With The Blues," and "Black Coffee." During her career, she has collaborated with such Country Music Hall of Fame members as Bobby Bare, Glen Campbell, Willie Nelson, and George Jones. She toured with outlaws like Hank Williams Jr. at a time when it was very unusual for a woman to do so. She also toured for a long period of time with Willie Nelson and was the only female on his 'Half Nelson' album, which also included duets with Ray Charles, Merle Haggard, Carlos Santana, and Neil Young.
Her most recent recorded work is the four-song EP 'Scarecrow' which is now available on all streaming music sites, and her single, "Devil By A Different Name." Dalton is a 2017 inductee of the North American Country Music Association International Hall of Fame.
For more information, visit lacyjdalton.org and follow Lacy on Facebook, Instagram, and Twitter.
About StarVista Music:
StarVista Music offers artists and brands worldwide digital audio and video marketing, sales, and distribution, generating incremental income for artists and brand holders as well as driving global demand for artist repertoire via traditional promotion and aggressive social media development. With years of experience in distributing entertainment-based content and in live entertainment via sister company StarVista LIVE, StarVista Music is a trusted and effective marketing partner bringing world-class resources such as multi-channel marketing, publicity, in-house creative expertise, and long-standing industry relationships and marketing partnerships developed throughout our history.
Summary
Service Type
Outlaw Country Star Lacy J. Dalton Reissues 'The Jill Croston Album,' Her First Studio Recording
Description
Outlaw Country Star Lacy J. Dalton Reissues 'The Jill Croston Album,' Her First Studio Recording