JACKSON JOINS UNLV TRACK & FIELD AS ASSISTANT COACH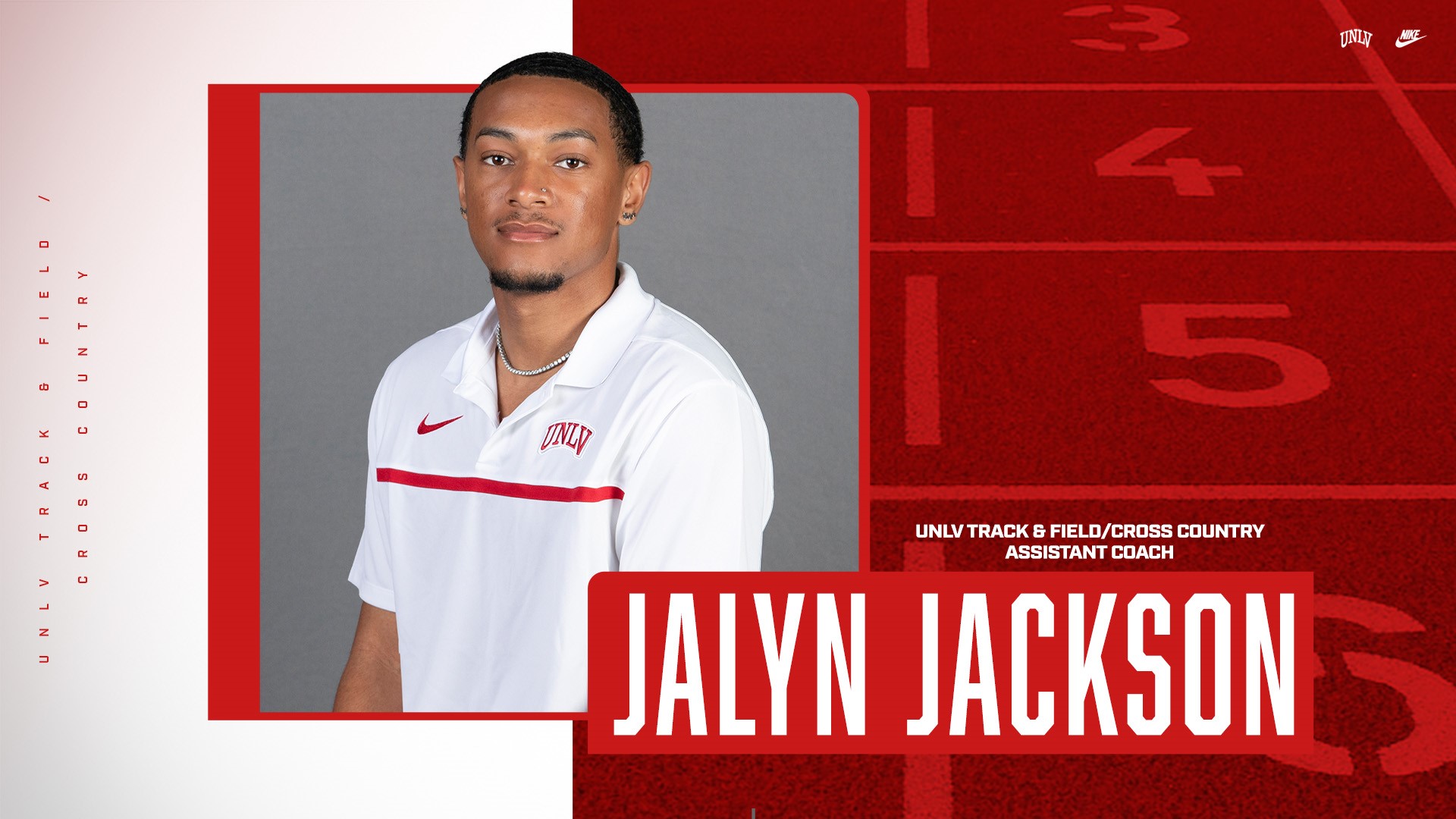 X: @UNLVTrackCC | IG: @unlvtrackandcc | Schedule
The UNLV track & field team has added another coach to their staff before the start of the 2023-24 indoor season, picking up Jalyn Jackson from San Diego, Calif.
Jackson heads to the Scarlet & Gray as a two-time former NCAA Division I All-American, excelling in the men's triple jump during his collegiate career. With a bachelor's degree in Communications at USC in 2022 and a graduate certificate in Project Management at UCLA in 2023, Jackson won his All-American honors once at each of the two previously mentioned institutions.
While with the Spartans, Jackson picked up his Second-Team All-America honors in the triple jump with a 16th overall finish at the NCAA DI Track & Field Championships. In 2023 he reached back to the top ranks in Division I as a redshirtsenior, finishing 20th overall for his second-career NCAA Second-Team All-American award in the triple jump at the outdoor championships for UCLA.
A recent college graduate, Jackson already holds synergy alongside the Rebel coaching staff, crossing paths as a student-athlete with UNLV Head Coach Carmelita Jeter during her first season at USC.
"I am very excited to have Jalyn on board to not only help alongside the staff in the field of play but also in the office as my administrative assistant." expressed Jeter, "His leadership and knowledge of the power five program system will help elevate the Rebel women to understand the importance of being a true NCAA student-athlete."
The Rebels will kick off the indoor season in a few weeks, starting the season at Boston University for the Sharon-Colyear-Danville Season Opener. The meet will take place on Saturday, Dec. 2, the members of the UNLV squad will travel out to Boston, Mass.
Summary
Article Name
Jackson Joins UNLV Track & Field As Assistant Coach
Description
Jackson Joins UNLV Track & Field As Assistant Coach