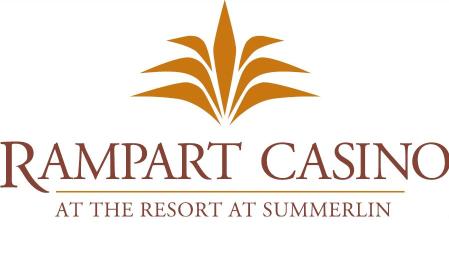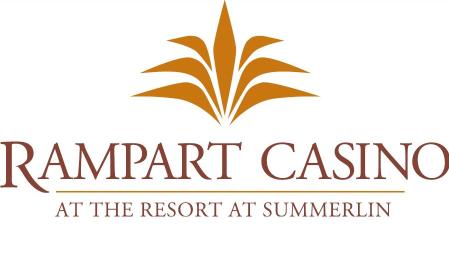 Celebrate Leap Year Month with Cash Drawings
and Dining Specials at Rampart Casino
Special $10,000 Cash Drawing on Leap Day, February 29, 2012
It happens only once every four years, when the calendar shows that elusive February 29!  The Rampart Casino is celebrating "Leap Day" by offering players extra chances to win entries in the $10,000 "Leaping into Cash" drawing February 29, 2012.  While players who earn a minimum 350 points on Mondays in February will earn discounts at any Rampart restaurant. The more points the larger the discount. 
February promotions:
The Big Game Super Party (Sunday, February 5, 2012)
Casino-wide party for the big game!
$15 All You Can East Wristband – with Rampart Rewards Card ($30 without card)
Menu items include: BBQ Beef and Chicken Skewers, Meatballs, Italian Sausage, Hoagie Rolls, Sub Sandwiches, Nachos, Chips, Hot Dogs and much more!
Quench your thirst with drink specials
Watch the big game on many big screen TV's
$10,000 Leaping into Cash Drawing (February 29, 2012)
Entries for Royal Flush drawing will be active for this drawing
10 total winners
Customer receives 2x entries on February 26, 2012
Customer receives 4x entries on February 27, 2012
Customer receives 6x entries on February 28, 2012
Customer receives 10x entries on February 29, 2012 until 6:50 p.m.
$250,000 Royal Flush Cash Drawings (Fridays and Saturdays in February)
Earn 1 kiosk entry for earning 100 points (Slots)
Earn 1 kiosk entry for 1 hour @ $10 average bet equivalent (Tables)
Begin earning entries January 29, 2012
5 winners each Friday and Saturday night – drawings at 7:15 p.m.
Every hand is a guaranteed winner
Earn double entries Monday through Thursday
See Players' Club for complete rules
Munchin on Mondays
Earn 350 points, swipe card at kiosk and receive $10 at any outlet
Earn 600 points, swipe card at kiosk and receive $15 at any outlet
Earn 1,200 points, swipe card at kiosk and receive $25 at any outlet
Customer keeps the points!
Carmel Room
Four-Course Dinner
(Available through the month of February)
Complimentary Glass of Wine
Soup of the Day
Prosciutto Caesar Salad with Chopped Hearts of Romaine, Fresh Grana Padano Tuile and Classic Caesar Dressing
Entrée (Your choice of one of the following)
Pan Roasted Chicken Breast served with our Daily Vegetable and Chicken-Rosemary Jus
Grilled Prime Rib served with Green Bean Almandine and Au Jus
Shrimp Scampi featuring Six Sautéed Shrimp in Lemon Butter Sauce served over Angel Hair Pasta
Combination of Tornado and Shrimp Scampi with a three ounce Tenderloin Medallion and three Sautéed Shrimp Scampi
Dessert
 $44.99 per person
Reservations suggested (702) 507-5955.  Carmel Room hours of operation are 5 p.m. to 9:30 p.m. Sunday through Thursday; 5 p.m. to 10 p.m. Friday and Saturday.
Promenade Café
$3.99 Early Riser Specials  (available 7 days a week, 5 a.m. to 9 a.m.)
The Sun City – Two (2) Eggs any style, Hash Browns, Two (2) Strips of Bacon or Two (2) Sausage Links and Toast
The Siena – Short Stack of pancakes with Two (2) Strips of Bacon or Two (2) Sausage Links
The Anthem – Two (2) Egg Omelet with Two (2) Items of your choice and Toast
The Royal Ridge – Oatmeal or Cream of Wheat with Bananas, Raisins, Butter, Brown Sugar and Cinnamon
The Spanish Trail – Strawberry Cream Cheese stuffed French Toast
The Queensridge – Two (2) Egg Sandwich on Kaiser Roll with Bacon and Melted Cheese and Hash Browns
Valentine's Day Dining Specials
Carmel Room – Three-Course Valentine's Dinner
(Available Friday, February 10 – Tuesday, February 14, 2012 after 5 p.m.)
Starters (Your choice of one of the following)
Seafood Cocktail featuring Jumbo Lump Crab, Lobster and Shrimp
Seared Scallops with Hearts of Palm, Mushroom Duxelle, Pancetta Sauce
Prosciutto Caesar Salad with Hearts of Romaine, Garlic Croutons, Parmesan Cheese, Caesar Dressing
Intermezzo
Raspberry Chambord Sorbet
Entrées (Your choice of one of the following)
Lobster Stuffed Halibut with Creamy Braised Savoy Cabbage, Mashed Potatoes, Lobster Sauce
Fire Grilled Filet Mignon with Jumbo Asparagus, Shoe String Potatoes with Truffle Salt, Merlot Demi Glaze
Mixed Grille featuring Chicken Breast, Wagyu Short Rib and Lamb Chop served with Roasted Root Vegetables
Dessert
Molten Red Velvet Cake with Vanilla Bean Ice Cream
$55 per person
Carmel Room – Champagne Sweetheart Dinner for Two
Includes Three-Course menu above and a bottle of Gloria Ferrer Champagne
$135
Reservations Suggested (702) 507-5955
Promenade Café – Three-Course Valentine's Day Special
(Available 3 p.m. to 11 p.m.)
Appetizer
Caprese Salad featuring Fresh sweet Roma Tomatoes between Soft Mozzarella and drizzled with Olive Oil and Basil.
Wild Mushroom Soup featuring a blend of wild mushroom in a Savory Cream Soup.
Entrée (Your choice of one of the following)
Surf & Turf – Filet Mignon and Shrimp Scampi served with Fresh Steamed Asparagus and Garlic & Goat Cheese Mashed Potatoes
Pan Seared Halibut served on a bed of sautéed Spinach with a Dill Sauce and Roasted Red Potatoes
Oven Roasted Cornish Hen served over Pineapple Wild Rice and Fresh Steamed Asparagus
Dessert
Tiramisu served with a Raspberry Sauce and Toffee Crumbles
Rampart Buffet – Valentine's Day Buffet
(Available 4 p.m. to 9:30 p.m. on February 14, 2012)
Buffet will include endless Champagne as well as freshly made Banana's Foster and Cherries Jubilee from our Desserts Action Station.
$14.99
Cannery Casino Resorts, LLC, owns and operates the Cannery Casino & Hotel in North Las Vegas; the Rampart Casino within the Resort in Summerlin, also home of the J.W. Marriott Resort; and Eastside Cannery Casino & Hotel. The company also owns and operates the Meadows Racetrack & Casino in Washington County, PA. Cannery Casino Resorts can be reached at (702) 856-5300. The specific property websites are as follows: Cannery Casino & Hotel, cannerycasino.com and Eastside Cannery Casino & Hotel, eastsidecannery.com; Rampart Casino, rampartcasino.com. The Meadows Racetrack & Casino can be reached at (724) 503-1200, (877) 824-5050, or by visiting meadowsgaming.com.