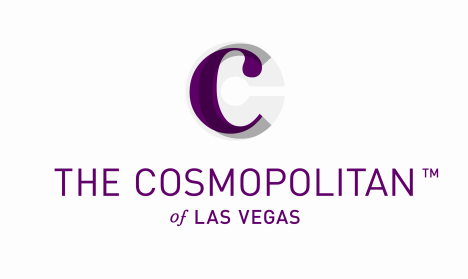 95.5 THE BULL'S 12TH ANNUAL GUITAR PULL ADDS RYAN HURD, LINDSAY ELL, CHAYCE BECKHAM AND MORGAN EVANS TO THE LINEUP AT THE COSMOPOLITAN OF LAS VEGAS, MAR. 5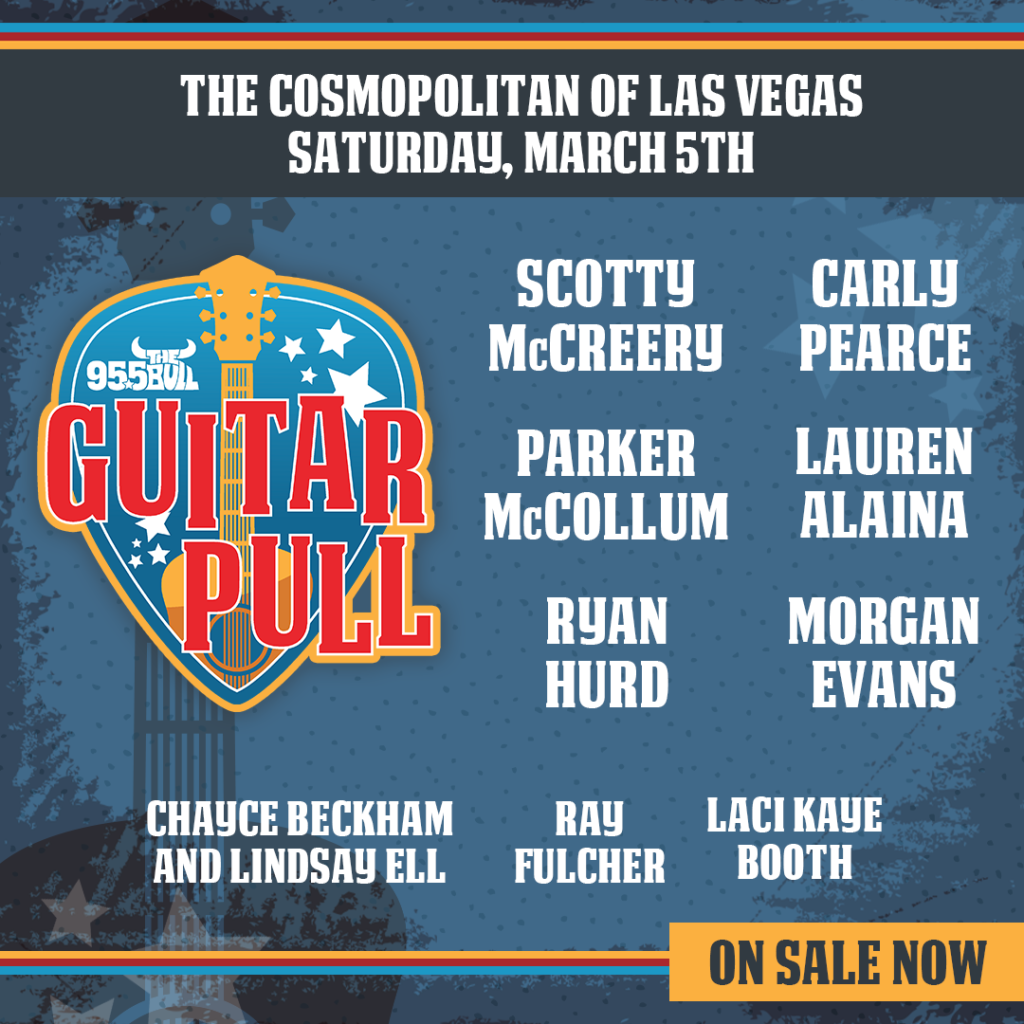 The Cosmopolitan of Las Vegas and 95.5 The Bull announce the addition of four country music stars to the Guitar Pull lineup. Taking place on Saturday, Mar. 5 at The Chelsea, the action-packed evening will feature performances by Scotty McCreery. Carly Pearce, Parker McCollum, Lauren Alaina, Ray Fulcher, Laci Kaye Booth, Lindsay Ell, Chayce Beckham, Morgan Evans and Ryan Hurd.
About Scotty McCreery
American Idol season 10 winner Scotty McCreery is no stranger to success. McCreery made history as the first, and youngest, male Country artist to have his album debut at number one on the Billboard 200 chart in 2011. Both hit singles "I Love You This Big" and "The Trouble with Girls" went certified PLATINUM, and earned him New Artist of the Year at both the Academy of Country Music Awards and American Country Music Awards.
About Carly Pearce
Taking her chance at stardom at the young age of 16, Carly Pearce quickly gained recognition following the release of her debut album "Every Little Thing," reaching number one on the Billboard Country chart. Known as Country's 'It-Girl,' Pearce has toured alongside Country superstars like Luke Bryan, Blake Shelton and Rascal Flatts. Her latest release, "29," is described as her coming of age era, earning her recognition as the Female Vocalist of the Year at the 2021 CMA Awards.
About Parker McCollum
Hailing from Austin, TX, Parker McCollum burst onto the local Texas Country music scene in 2015 with his first release "The Limestone Kid." In 2017, his second album "Probably Wrong" was the first of his works to be featured on the Billboard charts, debuting at number six on the Heatseekers chart. McCollum recently signed with Universal Music Group Nashville in 2019, perfecting his seamless blend of his Texas roots and the Nashville Country industry
About Lauren Alaina
Known for her first big break on the tenth season of American Idol, Lauren Alaina has made her mark on the Country music scene ever since. In 2011, Alaina's debut album "Wildflower," debuted at number five on the Billboard 200 chart. The PLATINUM-selling artist's latest EP, "Getting Good" has received widespread praise, featuring six tracks that pay homage to Alaina's biggest inspirations from Shania Twain and Faith Hill to Britney Spears and TLC.
About Ray Fulcher
Ray Fulcher solidified his spot in the Country game in 2020, penning eight songs on Luke Combs' CMA Album of the Year, "What You See Is What You Get." Now, Fulcher is proving he can sing just as well as he can write. Following his Grand Ole Opry debut in 2021, he released three hit singles "Girl In It," "Way Out" and "Bucket List Beers" before launching his debut EP "Larkin Hill Mixes." Committed to sticking to his guns and creating music that is meant to lift others up, Fulcher is just getting started.
About Laci Kaye Booth
Texas-native Laci Kaye Booth first stepped onto the scene with an appearance on season 17 of American Idol, placing in the top five finalists of the hit show. Her unique sound, described as "dreamy country," quickly caught the attention of the Nashville-based record label Big Machine Label Group. Her self-titled debut album, released in 2021 has garnered critical acclaim, earning her a spot on the highly coveted 2022 Stagecoach lineup.
About Lindsay Ell
Acclaimed as "one of the most exciting and talented young artists in country music" (Forbes), Lindsay Ell is a triple threat, multi-instrumentalist incorporating elements of rocks and blues. The Calgary native exhilarates audiences from coast-to-coast with debut E.P. "Worth the Wait" and full-length album "The Project". Her hit songs include "Can't Do Without Me", "What Happens In A Small Town" and "Criminal", which earned her a spot on the Top 20 charts in the United States.
About Chayce Beckham
Born in Apple Valley, California, singer, songwriter and storyteller, Chayce Beckham quickly achieved success after being crowned the winner of Season 19 of American Idol. His show-stopping performance with hit single "23" peaked at number one on the iTunes chart, garnering him attention on and off the stage. His 2021 hit "Can't Do Without Me" includes vocal contributions from country superstar, Lindsay Ell.
About Morgan Evans
A global country force, Morgan Evans created a name for himself with debut studio album. Peaking at number 20 on the ARIA Albums Chart, Evans was named Oz Artist of the Year, Male Artist of the Year and Best Australian Voice of the Year at the 2014 CMC Music Awards. Three years later, Evans released his second studio album which included Gold-certified number one U.S. single, "Kiss Somebody". Quickly becoming one of the genre's most promising stars, he has toured with popular artists including Taylor Swift, Dan + Shay and Rascal Flatts in addition to his own headlining show with sold-out audiences.
About Ryan Hurd
No stranger to the road, Ryan Hurd garners praise for his unique style and adventurous takes on life. Hurd celebrated his number one single as a songwriter for Blake Shelton and Ashley Monroe in 2015 before releasing his first single from his self-titled E.P., "We Do Us". Later being recognized on Rolling Stone Country's "Artist You Need To Know" list, Hurd has gone on to release his most successful single "Chasing After You", reaching number 23 on the Hot 100.
Tickets for 95.5 The Bull 12th Annual Guitar Pull at The Chelsea on sale now through Ticketmaster.
About The Cosmopolitan of Las Vegas
The Cosmopolitan of Las Vegas is a unique luxury resort and casino that offers a decidedly different perspective. Located in the heart of the Las Vegas Strip, The Cosmopolitan's distinct vertical multi-tower design features more than 3,000 guestrooms with residential living spaces, private terraces and breathtaking views of the city skyline. Luxury amenities include a premier lineup of world-class culinary experiences; an intriguing mix of bars, nightclubs and entertainment venues; 100,000-square-foot-casino; award-winning spa, salon and fitness center; unrivaled pool district and an eclectic line-up of hand-selected boutiques. For more information visit: www.cosmopolitanlasvegas.com and follow us on Instagram, Twitter and Facebook.
Summary
Article Name
UPDATE: 95.5 The Bull's 12th Annual Guitar Pull Adds Ryan Hurd,Lindsay Ell, Chayce Beckham and Morgan Evans to the Lineup at The Cosmopolitan of Las Vegas, Mar. 5
Description
UPDATE: 95.5 The Bull's 12th Annual Guitar Pull Adds Ryan Hurd,Lindsay Ell, Chayce Beckham and Morgan Evans to the Lineup at The Cosmopolitan of Las Vegas, Mar. 5