Canyon Star TV Comes To Life As New Family-Friendly Streaming Platform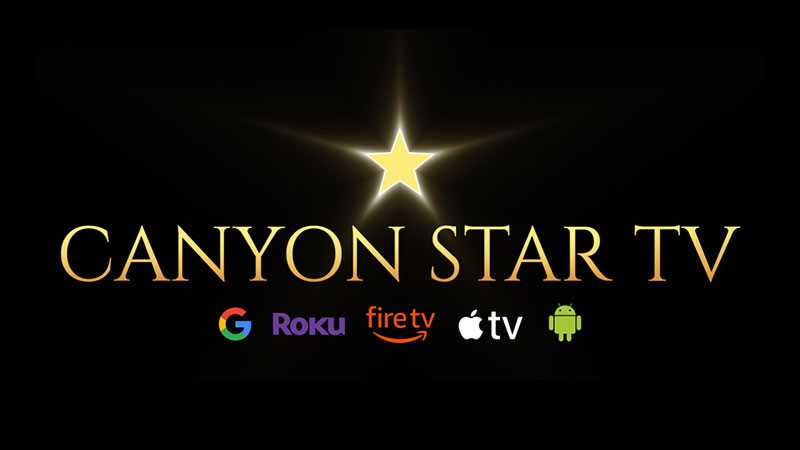 Available on Roku, Fire TV, Apple TV, Google Play, Android, and More!
"I'm very excited to hear the news about the launch of Canyon Star TV. I have been waiting for something like this for years to come along that would help fill the void that The Nashville Network left behind. Congratulations to Canyon Star TV for stepping up to the plate and offering additional exposure to the greatest music ever. COUNTRY MUSIC!" – T.G. Sheppard
"Today's Nashville is excited to be a part of Canyon Star Network and what it brings to viewers around the world – wholesome, entertaining, and family-oriented programming. It's going to be life-changing!" – Terry Squires, Host of Today's Nashville
"Joey Canyon's dream of a family platform of shows, movies, music, and more is finally here and it's free! There is truly something for everyone at Canyon Star TV!" – Devon O'Day
"I have worked with Joey Canyon since his conception of launching a family-friendly TV network. He has worked hard in developing a program lineup for viewers of all ages and tastes. I am pleased to be a part of the network and to include many of my music-based series on Canyon Star TV." – Jeff Moseley – President CJM Productions
Canyon Star TV is excited to announce its new streaming platform, making it the ultimate "go-to" service for classic movies, documentaries, musical programs, and thousands of hours of wholesome family entertainment that can't be found anywhere else. With exclusive content including Cheri Lucas (The Dog Expert), Victory Road with Lee Benton, and thirty-nine episodes of The Joey Canyon Show, thirteen of which have never been aired before, along with new music performances and over twenty-five, original television shows that will soon begin production. Canyon Star TV offers documentaries on Dolly Parton, Patsy Cline, Tammy Wynette, ABBA, and The Beatles, and cooking shows that include Paula Dean's Positively Paula, Justin Wilson Cajun Cookin', Jill's Inspiration Kitchen, Cookin' with BUTTER as well as popular shows such as Live at Billy Bob's Texas, Shotgun Red Variety Show, My Life My Songs with Jimmy Fortune, Jimmy Bowen & Friends, The Penny Gilley Show, TruCountry with Heather Myles, Today's Nashville, Hidden Heritage, and more.
To sign up for free and for further information, visit CanyonStar.TV.
"A little over 5 years ago, I had the vision of creating a streaming wholesome family network," shares Joey Canyon, Founder of Canyon Star TV. "A safe haven where parents could watch television with the whole family without fear of questionable language, improper sexual situations, horror, gore, or violence. On January 27th of 2023, Canyon Star TV became a global reality, and a true blessing for me and Kelly Kantz, my Co-Founder, and President. We will continue to provide the very best in quality family entertainment."
"After years of discussing and planning Canyon Star TV with the owner and Founder Joey Canyon, I am beyond excited to see all of our hard work come to fruition," explains Kelly Kantz, President, and Co-Founder of Canyon Star TV. "With the help of the wonderful producers and programmers, we have added fantastic programming and will continue to grow the outlet moving forward. I am very excited to share wonderful family-friendly programming with the world."
While focusing on the right content for Canyon Star TV, it was imperative to have shows that not only fit the criteria with wholesome entertainment, but it was also important to include programming that came from the heart. One show, in particular, is Hidden Heritage. A member of the Lower Brule Sioux Indian Reservation in South Dakota, host Paul LaRoche tells his story of learning of his adoption after the loss of his parents and his reunion back to his tribe years later. As part of Canyon Star TV's free streaming platform, viewers will also have access to live music videos, kids programming, talk shows, outdoor living, and a growing amount of new faith-based programming just to name a few, proving Canyon Star TV is the most diverse, family-friendly streaming platform available today!
About Canyon Star TV:
Canyon Star TV (CSTV) is a family-friendly television network founded by CEO Joey Canyon, a visionary media entrepreneur and award-winning country music singer-songwriter, recording artist, performer, ​actor, and producer. CSTV officially launched globally in early 2023 and offers the world wholesome ​family programming that celebrates traditional country and Americana music as well as a full spectrum of entertainment with unique and original content. Subscribers can use any streaming device to access a broad range of exclusive programming anytime, anywhere, including everything from popular movies and classic TV shows to shopping, travel, sports, lifestyle, food, and history programs to live performances by some of the best country music artists around. Both Canyon and President and Co-Founder Kelly Kantz bring together their love for all aspects of the entertainment industry while providing viewers with something new, exciting, and enriching for the whole family. For more information, please visit CanyonStar.TV or contact KellyKantz@CanyonStar.TV.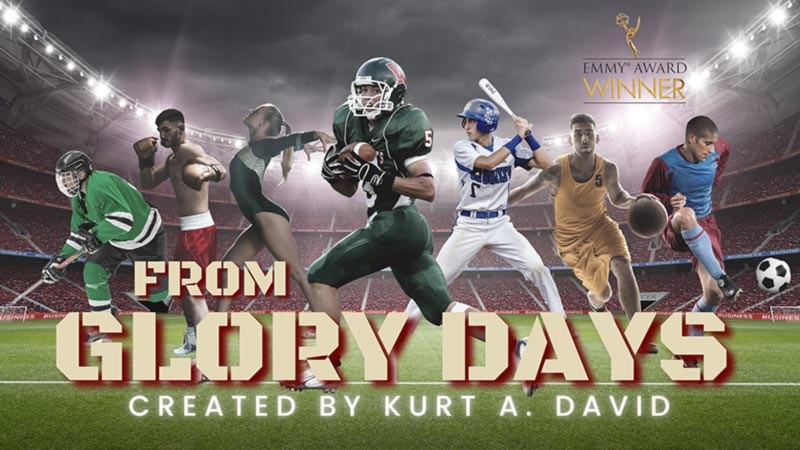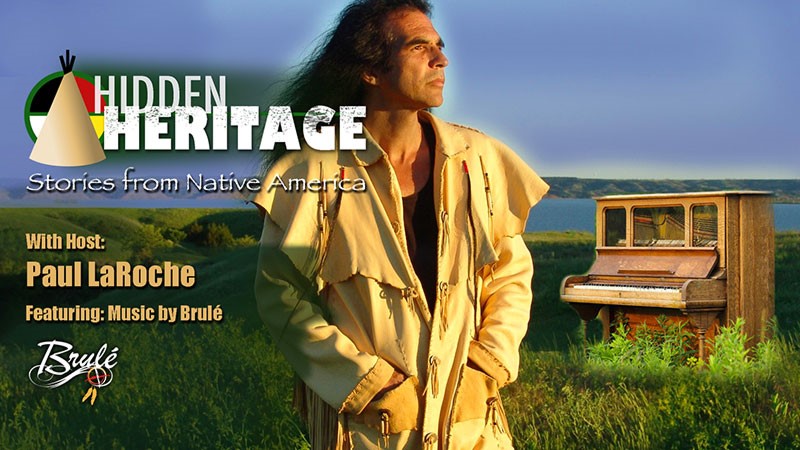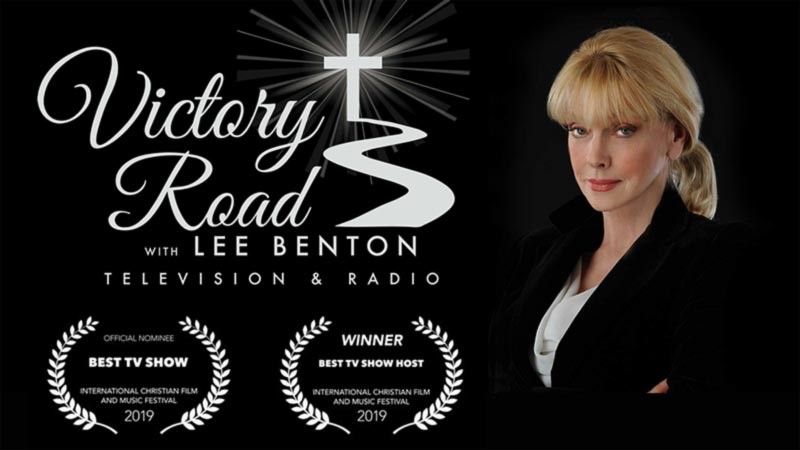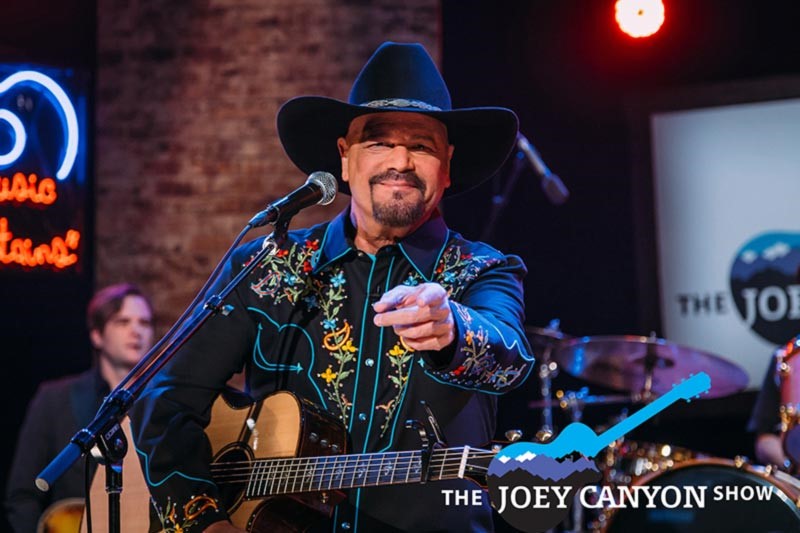 Summary
Article Name
Canyon Star TV Comes To Life As New Family-Friendly Streaming Platform
Description
Canyon Star TV Comes To Life As New Family-Friendly Streaming Platform