An Evolution Expeditions Guide Leads a Group of Kayakers through the Black Canyon on the Lower Colorado River.
(Photo Courtesy of Evolution Expeditions)
EVOLUTION EXPEDITIONS HIRING FOR KAYAKING GUIDE POSITIONS AT LAKE MEAD NATIONAL RECREATION AREA
In preparation for the 2022 spring and summer vacation season, Evolution Expeditions, the Colorado River's best-in-class kayaking and hiking tour operator, currently seeks candidates for part-time and full-time kayak guide positions and shuttle guide positions.
Kayaking guides are responsible for safely leading visitors from across the globe on kayaking and hiking tours throughout the Black Canyon on the lower Colorado River, as well as assisting in river launches and retrievals. Shuttle guides are responsible for driving guests to and from Las Vegas.
Candidates interested in kayaking guide positions must also participate in a comprehensive outdoor training program to practice kayak rescues, emergency response training and gain knowledge of the area's natural history. Guides will also learn operational procedures such as how to properly wash kayaks and set up designated beach areas for guests. Upon completion of this comprehensive training, each guide will also earn a wilderness first aid (WFA) certificate and a CPR certificate. The upcoming training for new guides will take place from Feb. 24 to March 1. In addition, new hires must also complete one to two weeks of shadowing experienced kayaking guides on tours as well.
"For those who are passionate about the outdoors and searching for a great team atmosphere, Evolution Expeditions offers incredible opportunities," said Chris Cherney, owner, Evolution Expeditions. "Guides will spend the season enjoying some of Lake Mead National Recreation Area's most scenic kayaking and hiking, while educating and entertaining guests from all over the world."
Interested candidates must be 18 years old to guide kayaking tours and 28 years old to drive shuttles. For more information or to apply for positions with Evolution Expeditions, click here.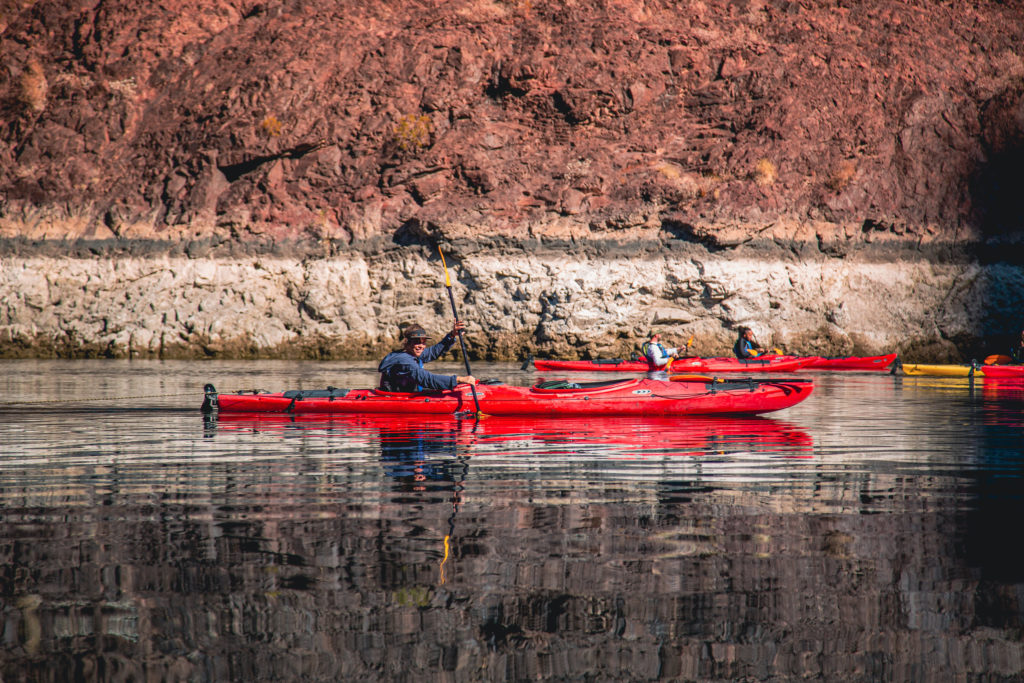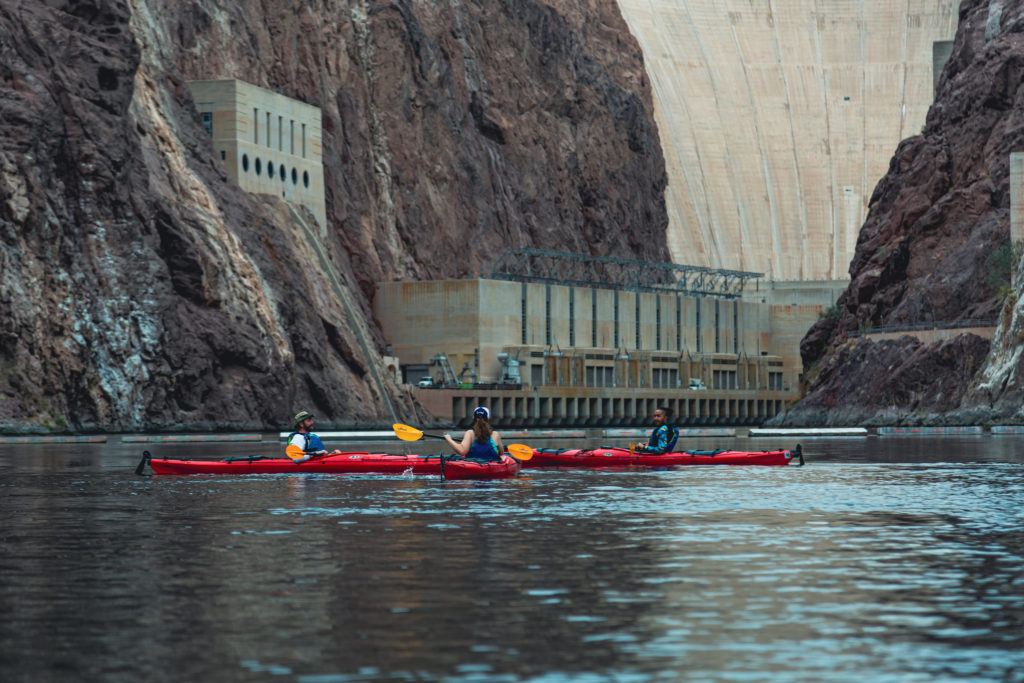 ABOUT EVOLUTION EXPEDITIONS
Since 2006, Evolution Expeditions has established itself as the most reliable kayak tour operator on the Colorado River. Known for delivering best-in-class hiking and kayaking experiences, Evolution Expeditions offers unique adventures led by expert guides who educate guests about geological features, spectacular wildlife, hidden beaches, hot springs and historic buildings and structures. With safety at the core of their values, all Evolution Expeditions tour guides hold current wilderness first aid (WFA) certificates and undergo the most extensive guide training in the area, including kayak rescues, emergency response and natural history knowledge and interpretation. For more information visit evolutionexpeditions.com or its Facebook, Instagram and Twitter pages.
Summary
Article Name
Evolution Expeditions Hiring for Kayaking Guides at Lake Mead National Recreation Area
Description
Evolution Expeditions Hiring for Kayaking Guides at Lake Mead National Recreation Area