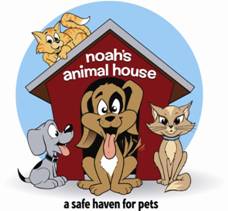 Paradise Pet Hospital Collects Items For Noah's Animal House To Help Furry Friends In Need
WHO:
Paradise Pet Hospital & Noah's Animal House
 
WHAT:
During the month of December Paradise Pet Hospital will be collecting items for Noah's Animal House to help animals in need receive the supplies they require to survive and live comfortably. Donations can be dropped off at the hospital throughout the month during normal business hours (Monday — Thursday 7 a.m. to 7 p.m. Friday 7 a.m. to 6 p.m. & Saturday 7 a.m. to 5 p.m.). The items will be taken to Noah's Animal House the first week in January to start the new year off right for the animals. Items needed include:
Chemical sprayers
Paper towels
Canned cat & dog food
Cat litter
13-gallon trash bags
Cat & dog treats/toys
Puppy training pads
Doggie pick-up bags
Toilet paper & Kleenex
Gift cards to Wal Mart, Target, Home Depot, Lowes, Petsmart, Petco
WHEN:
During the month of December
WHERE:
Paradise Pet Hospital
1060 E. Flamingo Road
(Just west of Maryland Parkway)
About Noah's Animal House
Every 15 seconds, a woman is battered by her partner in the United States. Many battered women lack the financial resources and emotional support to flee their abuser. Often, the inability to leave is extended to include family members; especially those sometimes forgotten – the family pet. In a national survey, 85 percent of women seeking safety in a domestic violence shelter reported pet abuse in their home. Las Vegas was one of the first cities in the United States to address the important barrier facing victims of domestic violence. Noah's Animal House was built on the grounds of The Shade Tree shelter in 2007 to provide safety, shelter and support of the pets of the clients of The Shade Tree. In addition, foster parents are available for special pets that require more living space and veterinary services are on hand at all times.