Moe Bandy Celebrates
40th Anniversary Of
"Let's Get Over Them Together"
With Becky Hobbs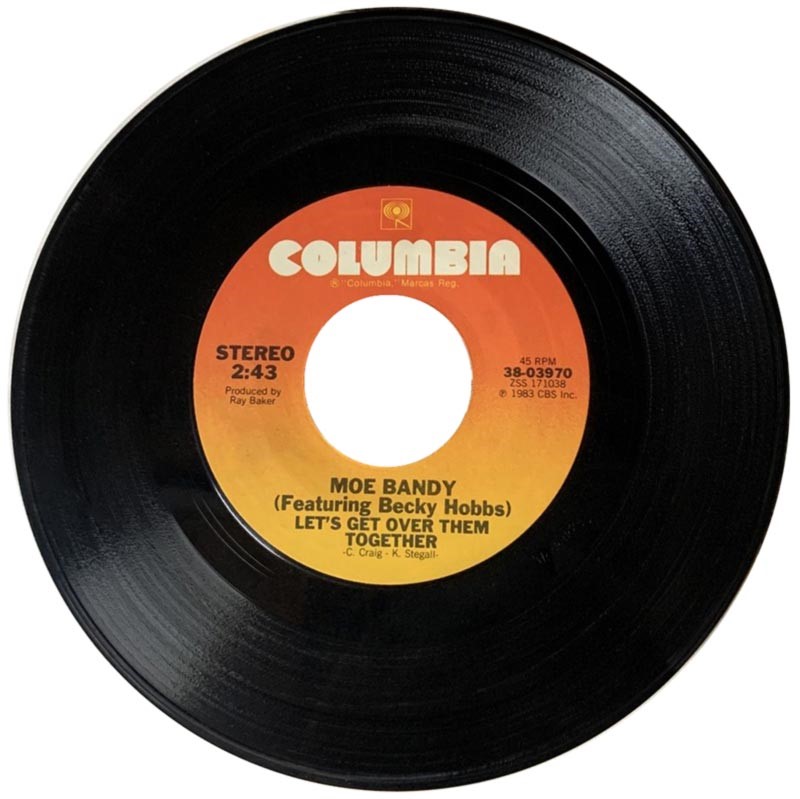 Bandy's New Album 'Thank You Lord' Is Available Now
Award-winning country music legend, Moe Bandy is celebrating the 40th anniversary of the Top 10 duet with Becky Hobbs, "Let's Get Over Them Together." Written by Charlie Craig and Keith Stegall, "Let's Get Over Them Together" became Bandy's 16th Top 10 hit and continues to be a fan favorite. Bandy was recently inducted into the Class of 2023 of The Texas Cowboy Hall of Fame along with The Texas Ranger Division of the Department of Public Safety, San Antonio Stock Show & Rodeo, Cleo Hearn, and Boots O'Neal. Bandy, was a proud competitor in bull riding prior to pursuing country music full-time. He now joins the ranks of Willie Nelson, George Strait, Red Steagall, Lyle Lovett, Clay Walker, Robert Earl Keen, Aaron Watson, and Bob Wills who have all received this prestigious honor.
"This was such an exciting time in my life and career that I will never forget," shares Bandy. "I was on the road and recording nonstop, which is what I had always dreamed of. When I heard Becky Hobbs for the first time, I knew she was destined for great things! When we went into the studio and recorded "Let's Get Over Them Together," it was clear this would be a single. We had a great run with it and hope you are still enjoying it today!"
"I met Moe when I opened for him at the Coffeyville, Kansas Fair & Rodeo," shares Becky Hobbs. "After the show, he was very complimentary and said, "If you had a hit record, you'd be dangerous!" He asked me if I'd be interested in doing a duet, and the rest is history. Moe is genuinely one of the nicest people on the planet, a heckuva singer/entertainer, and a forever friend."
Bandy recently released his new album, 'Thank You Lord.' Delivering a heartfelt project, Bandy recorded twelve heartfelt tracks and features special guests The Isaacs on "Family Bible" and The Oak Ridge Boys with Nora Lee Allen on "The Lord Is My Shepherd." The title track, written by Mo Pitney, Bobby Tomberlin, and Cheryl Riddle offers a true reflection of where Bandy is in his life today, of which he is thankful for another mile, another day, and a life many could have only dreamed of. 'Thank You Lord' features tunes from prominent Nashville songwriters including Willie Nelson, Bill Anderson, Hank Williams, and more! The twelve-track project was produced by Michele Voan Capps and sponsored by Gus Arrendale and Springer Mountain Farms and is available on all streaming platforms now!
To stream or purchase, visit HERE.
"We all try to live life to the fullest and with purpose," shares Bandy. "When you get to a certain place in your life, you reflect on your past. We have all made mistakes and decisions that we may regret, but you have to look at the positives. God has been so good to me. He has given my family blessings that I never dreamed were even possible. I am so thankful to Him and wanted this album to fully reflect my faith in God. A special thanks to Gus Arrendale and Springer Mountain Farms for their continued support and for making this album a reality."
For further information, visit HERE.
'Thank You Lord' Track Listing:
Thank You Lord (Bobby Tomberlin, Mo Pitney, Cheryl Riddle)
Family Bible ft. The Isaacs (Willie Nelson)
I Believe (Drake, Graham, Shirl, Stillman)
God Is Great, God Is Good (Bill Anderson)
House Of Gold (Hank Williams)
The Lord Is My Shepherd ft. The Oak Ridge Boys & Norah Lee Allen (Ardon A. Hollis)
Shall We Gather At The River (Robert Lowry)
Many Mansions (Randall, Sanders, Etheridge)
What A Friend We Have In Jesus (Joseph M. Scriven)
Wayfaring Stranger (Public Domain)
Just A Closer Walk With Thee (Public Domain)
Precious Lord Take My Hand (Thomas A. Dorsey)
Moe Bandy's Upcoming Tour Dates:
APR 22 – Texas Pride Barbecue / Adkins, Texas
MAY 13 – Neon Moon / Yantis, Texas
MAY 20 – Ohio Valley Opry / McConnelsville, Ohio
MAY 26 – Cailloux Theater / Kerrville, Texas
MAY 27 – Real Life Amphitheater / Selma, Texas (with Joe Stampley, Johnny Lee, T.G. Sheppard, Janie Fricke, and Moore & Moore)
JUN 03 – Marion Cultural Civic Center / Marion, Ill. (with John Conlee)
JUN 06 – The Moore & Moore Fan Club Party at The Nashville Nightlife / Nashville, Tenn.
JUN 07 – Country For A Cause at 3rd & Lindsley / Nashville, Tenn.
JUN 09 – Independence County Fair / Batesville, Ark.
JUN 15 – The Palace Theatre / Corsicana, Texas
JUN 16 – The Hippodrome / Waco, Texas
JUN 17 – Arlington Music Hall / Arlington, Texas (with Jeannie Seely)
JUN 18 – Truman Lake Opry / Tightwad, Mo
JUL 07 – Riley's Tavern / New Braunfels, Texas
JUL 08 – 2920 Roadhouse / Hockley, Texas
AUG 05 – Sugar Creek Casino / Hinton, Texas (with T.G. Sheppard, Janie Fricke, T. Graham Brown, and Jeannie Seely)
AUG 12 – Carthage Civic Center / Carthage, Texas (with Joe Stampley)
AUG 19 – Broken Horn Bar & Grill / Midland, Texas
SEP 02 – Pedrotti's Ranch / Helotes, Texas
OCT 12 – Granbury Live / Granbury, Texas
OCT 13 – 11th Street Cowboy Bar / Bandera, Texas
OCT 14 – 2920 Roadhouse / Hockley, Texas (with Joe Stampley)
OCT 21 – Park Theater / McMinnville, Tenn. (with Buddy Jewell)
NOV 11 – Bosque Arts Center / Clifton, Texas
DEC 02 – Chisholm Trail Christmas Ball / Belton, Texas
DEC 03 – Dosey Doe / The Woodlands, Texas (with Janie Fricke)
For more information, tickets, and to keep up with everything Moe Bandy, visit HERE.
Website | Facebook | Twitter | Instagram | YouTube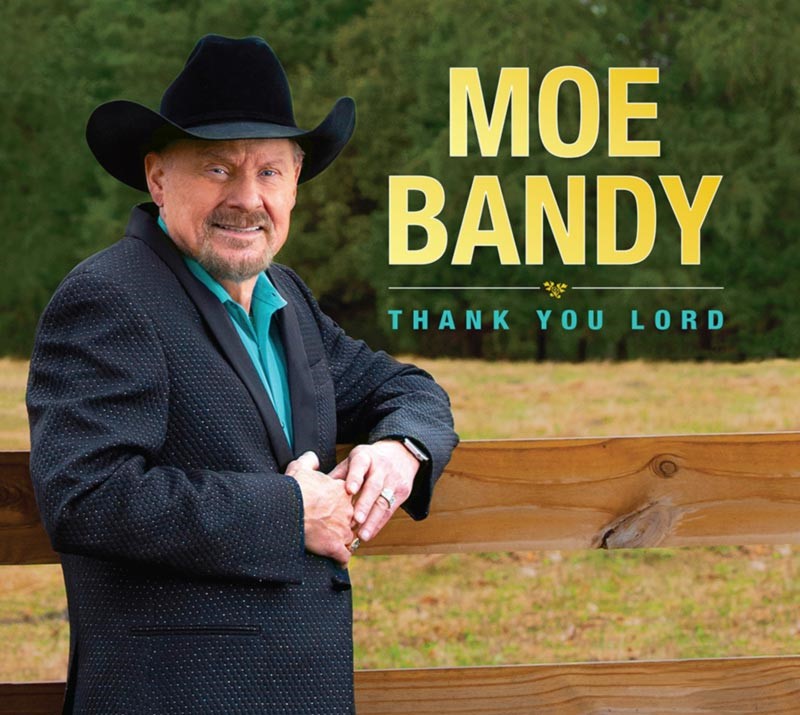 About Moe Bandy:
Moe Bandy's country music accomplishments are many, including ten No. 1 hit songs, many Top Ten hits, five Gold records, and numerous ACM and CMA Awards. He started his recording career while he was a sheet metal worker in San Antonio, Texas, but after a decade of hard labor, Bandy traded his sheet metal for Gold albums. In the mid-seventies when the country pop Kenny Rogers, John Denver and the outlaw sound of Waylon and Willie was all the rage, along came the traditionalist Moe Bandy.
Bandy recently penned an autobiography, Moe Bandy: Lucky Me, available for purchase now at moebandybook.com.
For more information on Moe Bandy, visit moebandy.com.
Summary
Article Name
Moe Bandy Celebrates 40th Anniversary Of "Let's Get Over Them Together" With Becky Hobbs
Description
Moe Bandy Celebrates 40th Anniversary Of "Let's Get Over Them Together" With Becky Hobbs