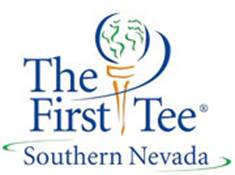 The First Tee© of Southern Nevada Launches
2,012 FORE 2012 Fundraising Campaign
The First Tee© of Southern Nevada (TFTSN) has launched a holiday fundraising campaign, titled "2,012 FORE 2012," aimed at raising the capital needed to sustain operations in 2012.
The fundraising campaign is the largest capital funding effort organized by TFTSN in the organization's history, and the goal is to engage 2,012 local donors to donate at least $100 each in order for TFTSN to continue providing valuable life-building skills to Las Vegas children throughout 2012. Those interested in participating can donate and check the campaign's progress online.
"Our organization is in need of solid capital funding to ensure we can provide our local youth members with the programs and level of service in which we have taken pride for many years," said Danielle Gladd, TFTSN executive director. "This campaign is of the highest importance to our organization, and every member of The First Tee of Southern Nevada's board of directors is committed to raising this money and continuing our mission throughout Las Vegas and the surrounding areas."
During its lifetime, TFTSN has provided more than $500,000 in college scholarships in order to ensure local students can receive a quality higher education.  Additionally, children who participate in TFTSN programs have had a 98-percent graduation rate since 2007. In the past year, two local TFTSN golfers have signed with the UNLV men's golf team, one local TFTSN female golfer has signed with the Rutgers women's golf team and 50 local students were recognized with The First Tee National A/B Honor Roll distinction. TFTSN has never turned a child away based on an inability to pay for the organization's services, and the 2,012 FORE 2012 campaign will ensure that the nonprofit can continue to play an integral role in the lives of children throughout Southern Nevada.
TFTSN is ranked fourth among all The First Tee chapters throughout the United States. From 2006 – 2010, the Southern Nevada Chapter achieved ACE Level status and was one of only seven chapters nationwide to accomplish that feat. Throughout the year, the Southern Nevada Chapter provides more than 2,000 hours of golf/youth development programming through the Danny Gans Jr. Golf Academies, Open Clinics and the Southern Nevada Junior Gold Association Junior Golf Tour.
About The First Tee of Southern Nevada (TFTSN)
The First Tee of Southern Nevada is a 501(c)(3) nonprofit youth organization.  Its mission is to impact the lives of young people by providing learning facilities and educational programs that promote character development and life-enhancing values through the game of golf.  The First Tee of Southern Nevada, the leading youth golf organization that enriches lives and develops better citizens, ensures that participants learn the fundamentals of golf and its inherent values by providing accessible and affordable golf experiences including the life skills curriculum based Golf Fore Kids development program, the SNJGA Tour competitive tournament program, and the Driving the Dream scholarship program for higher education. For more information, to volunteer or to make a donation, please visit www.tftsn.orgo or call (702) 433-0626.