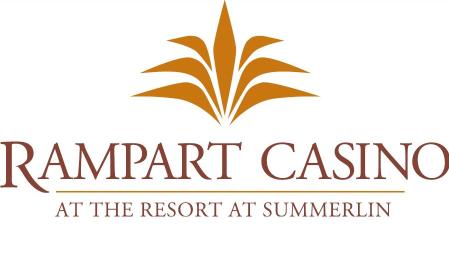 Kentucky Derby Fans Can Enjoy a Free Betting Seminar by Renowned Handicapper Bob Ike at Rampart Casino May 3
Veteran racing handicapper picked correct Win, Place and Show categories at last year's seminar and will share his tips and tricks during this year's event
WHAT:
It's the 145th Annual Kentucky Derby and Rampart Casino is the place to watch all the action at the Twin Spires. There will be festivities for guests of all skill level who want to get in on the horse racing action and complimentary food and beverage selections from Clubhouse Deli will be available.
Friday, May 3
Handicapping Seminar and Raffle: Join veteran handicapper Bob Ike and Race & Sports Manager Duane Colucci for a Derby Day Seminar. Ike will handicap each horse, giving guests a leg up on the race. All participants will be entered into a raffle drawing for Free Slot Play that will be held during the seminar. Last year, with Ike's vast knowledge, he selected all three placements – Win, Place and Show!
Saturday, May 4
Kentucky Derby Raffle: Derby bettors will receive a certificate for each post position horse (1 – 20) to correspond with the post position number of each horse in the Kentucky Derby. The guests with the matching post position number for each horse (win/place/show) will win a Free Slot Play Bonus in the same amount of mutuels paid for a $20 Win/Place/Show wager.
WHO:
Professional handicapper Bob Ike has worked in the horse racing industry since he could place his first bet. Ike has been a leading public handicapper since 1985, where he also shares his expertise as a radio host and on his website, BobIkePicks.com.
Interviews are available.
WHEN:
Friday, May 3 – Derby Seminar and Raffle
Cascade Lounge
6 p.m.
Saturday, May 4 – Derby Day Raffle
Race & Sports Book
Drawings begin at 10:30 a.m. and run every 30 minutes from 10:30 a.m. – 3 p.m.
Kentucky Derby post time: approximately 3:50 p.m.
WHERE:
Rampart Casino
221 N. Rampart Blvd.
Las Vegas, NV 89145
About Rampart Casino
Rampart Casino, an elegant 50,000-square-foot casino, offers more than 1,400 slot machines, two dozen gaming tables, a 300-seat Bingo Room and a Race & Sports Book. Rampart Casino's Rampart Rewards club program offers exclusive resort benefits and rewards based on play, such as dining, spa and golf discounts, plus complimentary room nights at the JW Marriott Las Vegas Resort & Spa. For the latest Rampart Casino news, follow on Facebook (RampartCasino) and Twitter (@RampartCasino). Contact the casino at 702-507-5900.