Arizona Charlie's Awards Nearly $2.8 Million in Combined
Jackpots in July, Including $250,000 in Bingo Jackpots Arizona Charlie's Boulder, located at 4575 Boulder Hwy., and Arizona Charlie's Decatur, located at 740 S. Decatur Blvd., awarded a total of $2,756,325 in combined jackpots to lucky guests in July, including $2,765,325 from slot jackpots and $250,830 from bingo wins.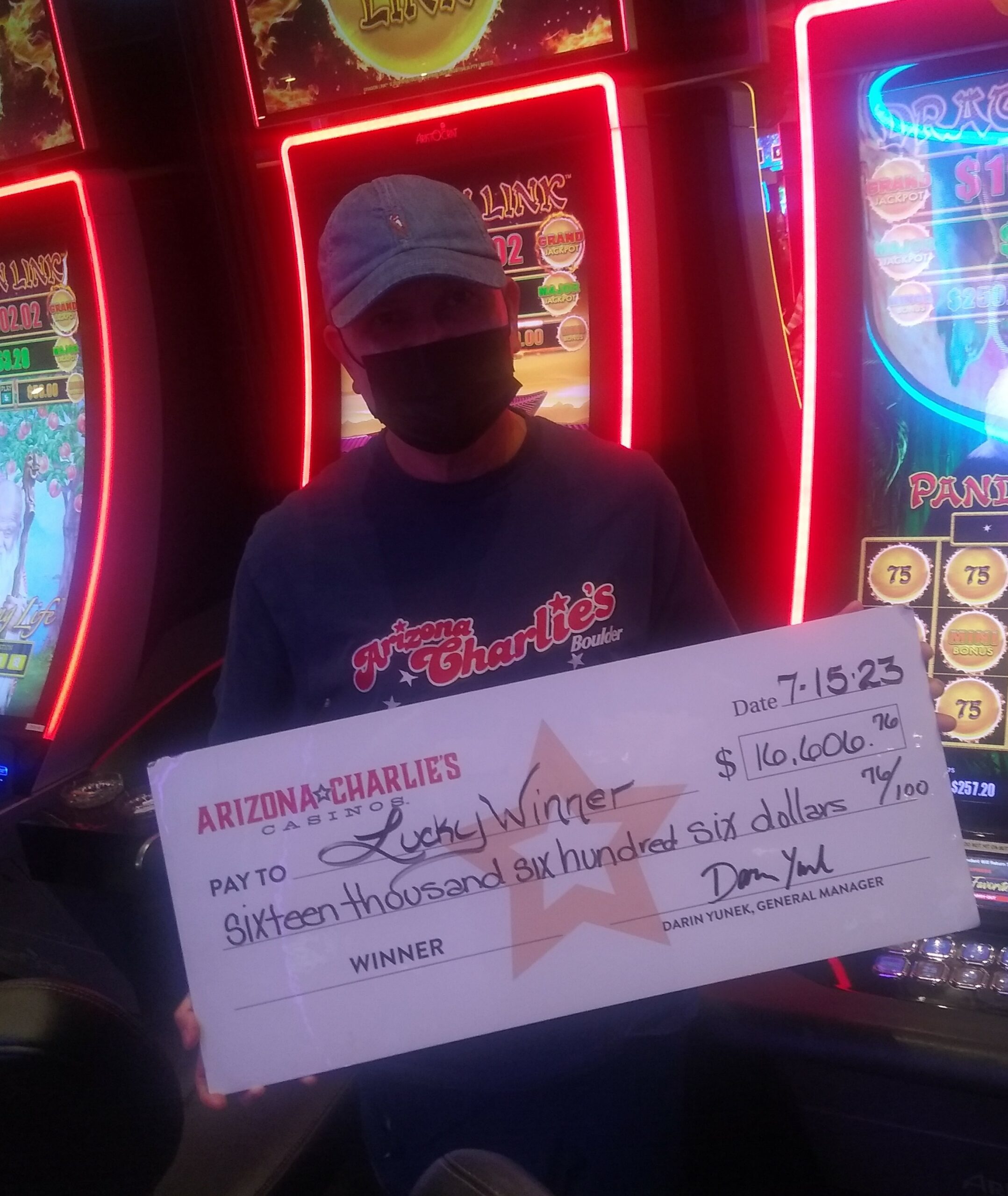 Two lucky locals took home big winnings in July, one who hit $74,500 in combined jackpot wins at Boulder, while the other player won a total of $78,052 in video poker wins at Decatur.
Additional highlights from the month include a player who won $10,000 while playing double bonus bingo at the Decatur location on Monday, July 10. On Saturday, July 15, one fortunate guest hit a $16,606 jackpot while playing the Dragon Link game. Another lucky local took home $14,108 after hitting the jackpot on the Dragon Link game on Wednesday, July 26.
Players are invited to sign up for True Rewards, Golden Entertainment's rewards program, to receive bonuses including increased point multipliers, prizes such as cash and free slot play, as well as eligibility in select tournaments and special events. More information is available at www.TrueRewards.com.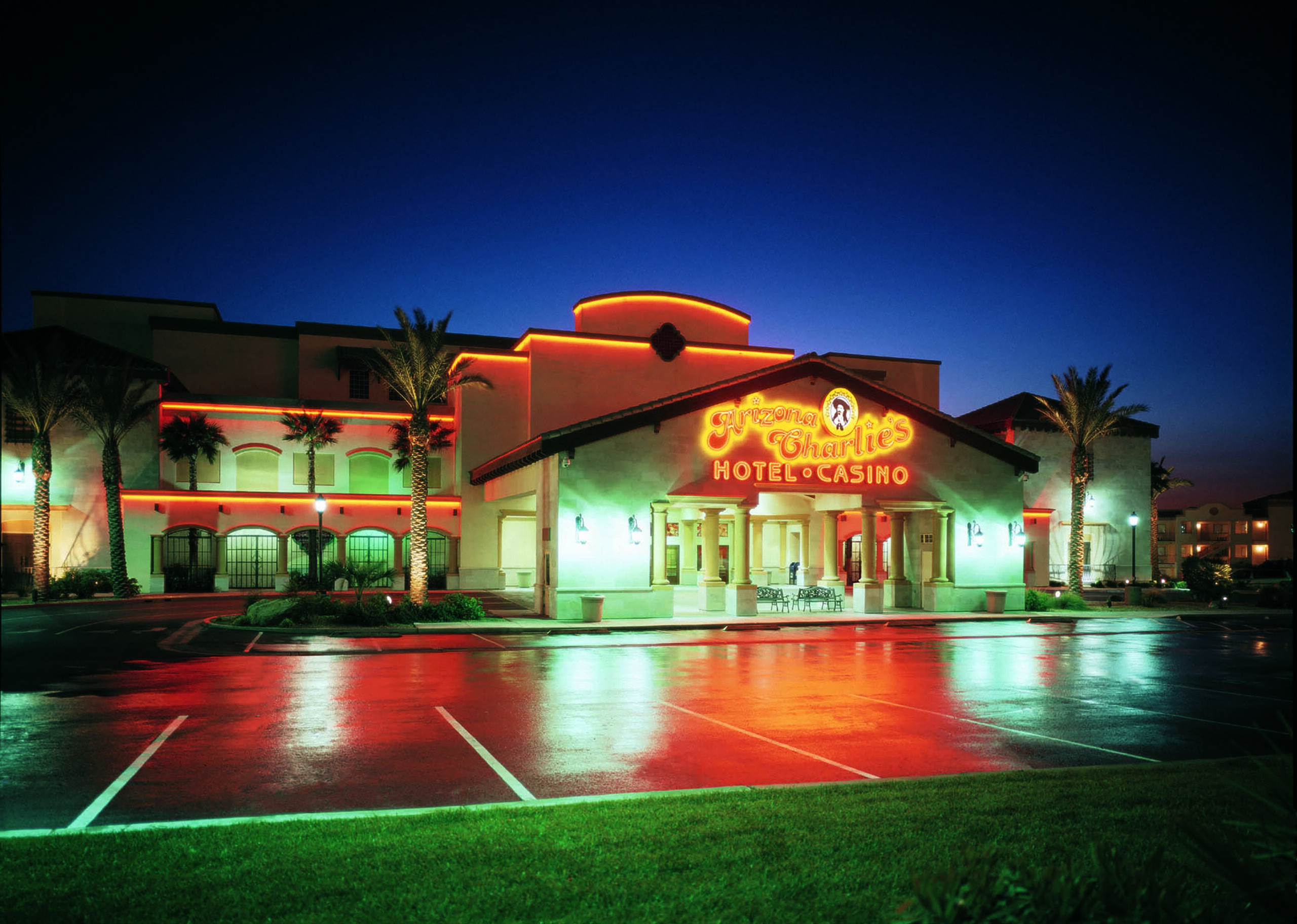 About Arizona Charlie's Hotel & Casino
Arizona Charlie's Hotel & Casino has two locations in the Las Vegas Valley: 740 S. Decatur Blvd. and 4575 Boulder Hwy. Both offer expansive, award-winning bingo halls with daily sessions every odd hour and complimentary self-parking. Arizona Charlie's Boulder offers 300 rooms and suites, including an RV park, as well as an outdoor pool and hot tub and laundry facilities. Restaurants include PT's Express, Dunkin' and Sourdough Café. Arizona Charlie's Decatur offers 259 rooms and suites that come with an array of amenities. The casino has more than 700 slots, table games and a race and sportsbook. Restaurants include the newly-opened River Rock Pizza & Pasta, PT's Express, Dunkin' and Sourdough Café. More information about Arizona Charlie's can be found on the website at www.ArizonaCharlies.com and on Facebook, Instagram and Twitter.
About Golden Entertainment, Inc.
Golden Entertainment owns and operates a diversified entertainment platform, consisting of a portfolio of gaming and hospitality assets that focus on casino, branded taverns, and distributed gaming operations. Golden Entertainment operates over 15,800 slots, over 100 table games, and over 6,000 hotel rooms. Golden Entertainment owns eight casinos in Southern Nevada and 65 gaming taverns in Nevada. Through its distributed gaming operations in Nevada and Montana, Golden Entertainment operates video gaming devices at nearly 1,000 locations. For more information, visit www.goldenent.com.
Summary
Article Name
Arizona Charlie's Awards Nearly $2.8 Million in Combined Jackpots in July, Plus $250,000 in Bingo Jackpots
Description
Arizona Charlie's Awards Nearly $2.8 Million in Combined Jackpots in July, Plus $250,000 in Bingo Jackpots