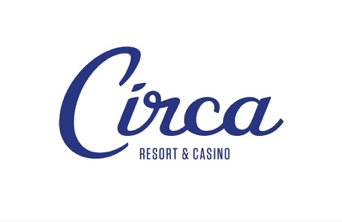 BASEBALL LEGEND GREG MADDUX THROWS FIRST PITCH AT CIRCA RESORT & CASINO TO CELEBRATE FIRST DAY OF THE SEASON
World's Largest Sportsbook Welcomed Guests to an All-American Themed Event Featuring American Coney Island Coney Dogs, Apple Pie and Free Drinks for Moms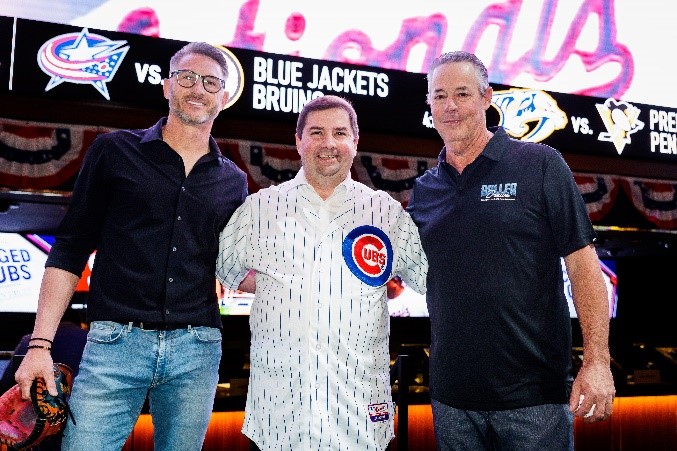 Today in the world's largest sportsbook at Circa Resort & Casino, legendary pitcher Greg Maddux threw the first pitch to celebrate the start of baseball season. Catching the ball was former professional baseball player and pitcher Josh Towers, who now hosts a radio show on VSiN – The Sports Betting Network.
The Las Vegas casino-resort hosted an all-American baseball celebration with its inaugural "Take Me Out to Vegas" experience. It featured all 30 professional baseball games being played on the 78-million-pixel screen; hot dogs from American Coney Island; beer hawkers and free drinks for moms; and complimentary, homemade apple pie; and a pitching mound donated by Bases Loaded Baseball & Softball Facility.
Maddux played 23 seasons for four teams in the professional baseball league and is considered to be one of the best pitchers of all time. He threw the first pitch in honor of the Baller Dream Foundation, a nonprofit dedicated to providing community programming and financial support for young cancer warriors and their families.
"It was an honor to go back to my roots and throw the first pitch at Circa in celebration of the first day of baseball," said Maddux. "I'm looking forward to returning at the end of April to support the Baller Dream Foundation with its first ever Celebrity Poker Tournament. We appreciate Circa's partnership in helping us raise needed funds for the young children and adults who are facing hardship and cancer diagnosis."
Circa's vice president of operations, Mike Palm, emceed the event. He said, "Greg Maddux is one of baseball's finest and it was incredible to have him be a part of this event. It was a great day filled with the most American of things – baseball, hot dogs, moms and apple pie."
Maddux will return to Circa April 28-30 for the first Baller Dream Celebrity Poker Tournament, taking place at the resort's 60th floor cocktail lounge Legacy Club. Celebrity guests include Las Vegas hockey player Deryk Engelland, legendary pitcher Roger Clemens, mixed martial artist Tito Ortiz and more. The weekend-long event also will feature a private dinner at Circa's steakhouse Barry's Downtown Prime; a welcome party at the outdoor pool amphitheater, Stadium Swim; and the tournament itself at Legacy Club. All funds raised will stay local to Las Vegas and help Baller Dream Foundation provide community programming where cancer warriors feel supported and celebrated. The proceeds also will provide financial support to families experiencing a cancer diagnosis. Single tickets to the main event on Sunday are still available for $2,500 and include a buy in of 10,000 chips. The No Limit Texas Hold Em tournament will have a total prize pool of $150,000 for five winners. The tournament is limited to 100 participants.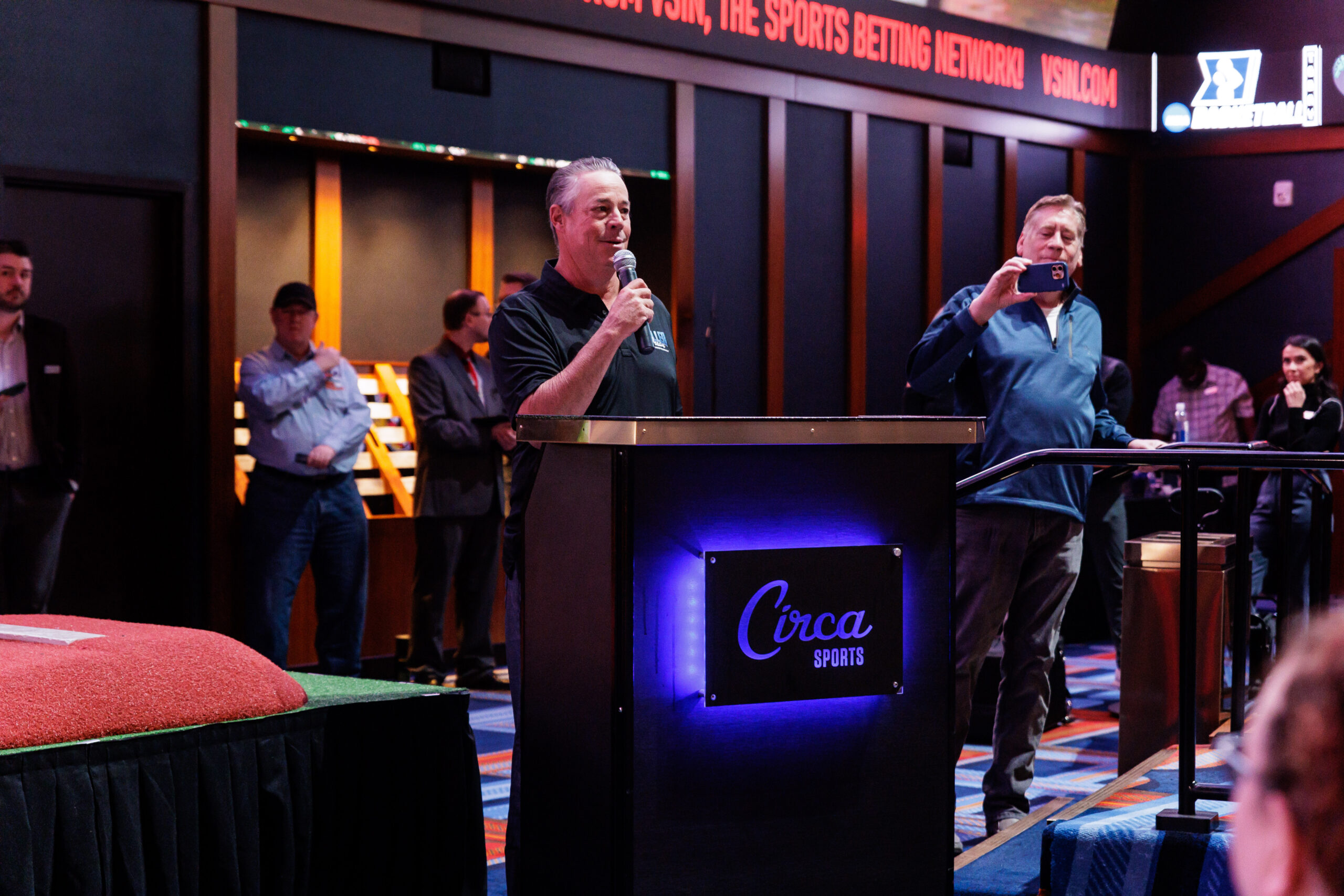 About Circa Resort & Casino
Get ready for the time of your life at Circa Resort & Casino, an adults-only casino-resort concept in the heart of downtown Las Vegas. The AAA Four Diamond Circa pays homage to Vegas' Golden Era through vintage design, old-school hospitality and nods to the city's history while introducing high-tech advancements and innovative amenities. The resort features upscale rooms and suites; the world's largest sportsbook; Stadium Swim, a year-round pool aqua theater; a two-story casino; Garage Mahal, a high-tech transportation hub; the luxe Legacy Club rooftop lounge; an expansive local art collection; 35,000 sq. ft of meetings and conventions space and more. Guests can indulge at original restaurant concepts including premium steaks and seafood at Barry's Downtown Prime from Chef Barry S. Dakake and Make It Happen Hospitality; Pan-Asian fare at 8 East from Chef Dan Coughlin; deli classics at Saginaw's Delicatessen from restaurateur Paul Saginaw; authentic Carolina barbecue at Project BBQ; and all-star menus at Victory Burger & Wings Co. from the founding family of American Coney Island. Visit circalasvegas.com or follow us on Facebook, Twitter and Instagram at @circalasvegas to stay up to date.
Summary
Article Name
Baseball Legend Greg Maddux Throws First Pitch at Circa Resort & Casino to Celebrate First Day of the Season
Description
Baseball Legend Greg Maddux Throws First Pitch at Circa Resort & Casino to Celebrate First Day of the Season