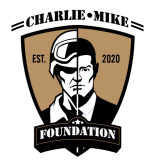 CHARLIE-MIKE FOUNDATION TO HOST RESUME-BUILDING WORKSHOP,
FRIDAY, FEB. 18
Foundation Helps Veterans Secure Jobs after Military Service
WHAT:
Charlie-Mike Foundation (CMF), a new locally based foundation established to connect veterans with employment after military service, will host a resume-building workshop to assist Veterans and the Veteran community through resume creation and review.  Attendees will enjoy complimentary lunch while polishing their job search skills.
WHO:
Charlie-Mike Foundation connects veterans with skilled local resources committed to creating a personalized path for the successful transition as they embark on their next mission. The organization was founded by Mike N Del Prado, a U.S. veteran and chief executive officer of Las Vegas-based Executive Option, a business consulting firm specializing in enterprise project management and recovery. "Charlie-Mike" is the military code phrase for "continue mission," or pushing through adversity no matter the difficulties. CMF offers veterans access to trained career mentors, personal and family-oriented career plans driven by the veteran's health, financial and individualized needs, as well as ongoing and long-term career support and resources. Interested veterans can sign up for CMF's services here.
WHEN:
Friday, Feb. 18
10 a.m. to 1 p.m.
WHERE:
Charlie-Mike Headquarters
8945 W. Russell Road Suite 150
Las Vegas, NV 89148
Summary
Article Name
Charlie-Mike Foundation to Host Resume-Building Workshop, Friday, Feb. 18
Description
Charlie-Mike Foundation to Host Resume-Building Workshop, Friday, Feb. 18