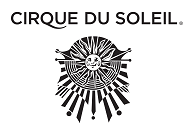 Second Annual CIRQUE WEEK Uncovers
Exciting World of Cirque du Soleil in Las Vegas
CIRQUE WEEK 2011 scheduled for December 1-10
Back by popular demand, Cirque du Soleil presents the second annual CIRQUE WEEK, offering fans the experience of a lifetime with access to a 10-day series of exclusive events. Cirque du Soleil is known worldwide for its unique entertainment experiences featuring high flying acrobats, whimsical characters and state-of-the-art technology. CIRQUE WEEK offers fans the opportunity to get an all-access look into how these extraordinary shows come to life nightly. CIRQUE WEEK packages range from $165 for a two-show ticket package to $561 which includes tickets to all seven Cirque du Soleilproductions in Las Vegas.
"We are excited to offer fans CIRQUE WEEK for the second year," said Jordan Fiksenbaum, Vice President of Marketing and Public Relations for Cirque du Soleil. "We were able to take comments from last year's attendees and make CIRQUE WEEK 2011 even better with exciting new workshops and guest speakers including President and CEO Daniel Lamarre."
All CIRQUE WEEK attendees are invited to the official headquarters at REVOLUTION Lounge at The Mirage daily 11:00 a.m. – 3:00 p.m. to pick up credentials, gift bags and mingle with other Cirque enthusiasts.  All packages offer access to the exclusive CIRQUE WEEK events including:
"
O" Artist Workshop
December 1, 2:00 p.m. – 3:00 p.m. at the "O" Theatre
In a workshop given by select key characters in "O," attendees will learn how to mime, dance and clown their way across the "O" stage. After the workshop, artists and coaches will host a Q&A session.  
Custom Theater Technology Demonstration
December 2, 1:30 p.m. – 2:30 p.m. at The Beatles LOVE Theatre
Visit one of the most technically advanced theaters in Las Vegas – home of
The Beatles
LOVE – and listen to a state-of-the-art sound demonstration through more than 6,300 speakers. Additionally, the technical presentation will showcase the 11 lifts that make up the custom-built stage which features 360 degree seating.  
Inside Cirque: An Exclusive Peek at the Business Side of the Show
December 3, 12:30 p.m. – 2:30 p.m. at the Zumanity Theatre
Cirque fans will get an in-depth look at the myriad of components that make
Cirque de Soleil
an international success through a unique discussion led by company President and CEO Daniel Lamarre, and a panel of key executives from various departments including Casting and Marketing.    
Mystère Bungee Demonstration and Costume Q&A
December 4, 4:00 p.m. – 5:00 p.m. at the Mystère Theatre at Treasure Island
Guests can enjoy an exclusive demonstration of the bungee act at
Mystère
and a chance to talk to the artists who take flight 10 times each week. There also will be colorful costumes on display and the Head of Wardrobe will be on hand to talk about the bungee costumes and the challenges of maintaining costumes for this very acrobatic show.
Go Behind the Scenes with Zumanity
December 5, 2:00 p.m. – 3:00 p.m. at the Zumanity Theatre
Guests will have the opportunity to sit through a live rehearsal of one of the show's acts, followed by a Q&A session with the artists and crew in the gorgeous
Zumanity
Theatre.
Viva ELVIS
Rocks the Jailhouse
December 8, 2:00 p.m. – 3:00 p.m. at the Elvis Theater
With an onstage demonstration of the Jailhouse Rock set, attendees will see what it takes to move a three-story, 90,000-lb. set piece and learn how the artists perform upside down.  
KÀ "Battle 2011" Q&A
December 9, 3:30 p.m. – 4:30 p.m. at the KÀ Theatre at the MGM Grand
The finale of KÀ – the gravity-defying battle between good and evil – has been undergoing a major transformation for more than a year, preparing for the addition of new characters to the scene. Members of the cast, artistic and technical teams will discuss what it takes to make such a large change to the show after more than six years and 3,000 performances.  
Meet & Greet with Criss Angel
Saturday, December 10 following the 9:30 p.m. performance at the CRISS ANGEL Believe Theatre
Magician of the Century Criss Angel will host an exclusive meet & greet for the first 100 CIRQUE WEEK guests who register for this exciting event. Guests must purchase a CIRQUE WEEK ticket package to participate in this once-in-a-lifetime opportunity.    To purchase tickets or for more information, visit:
www.cirquedusoleil.com/cirqueweek
.  
About Cirque du Soleil
From a group of 20 street performers at its beginnings in 1984,
Cirque du Soleil
is a major Québec-based organization providing high-quality artistic entertainment. The company has 5,000 employees including more than 1,200 artists from close to 50 different countries.
Cirque du Soleil
has brought wonder and delight to close to 100 million spectators in 300 cities on five continents.   In Las Vegas,
Cirque du Soleil
has seven permanent resident shows. These productions include Mystère at Treasure Island, "O" at Bellagio Resort & Casino,
Zumanity, The Sensual Side of Cirque du Soleil
at New York-New York Hotel & Casino, KÀ at MGM Grand Hotel & Casino,
The Beatles
LOVE at The Mirage Hotel & Casino, CRISS ANGEL Be
lie
ve at Luxor Hotel and Casino and Viva ELVIS at ARIA Resort & Casino at CityCenter.  For more information, visit the
Cirque du Soleil
website at
www.cirquedusoleil.com/lasvegas
.