DREAMSCAPE REVEALS PLANS FOR RIO HOTEL & CASINO LAS VEGAS IPANEMA TOWER ROOM REMODEL
Newly updated guest room suites to feature contemporary and stylish design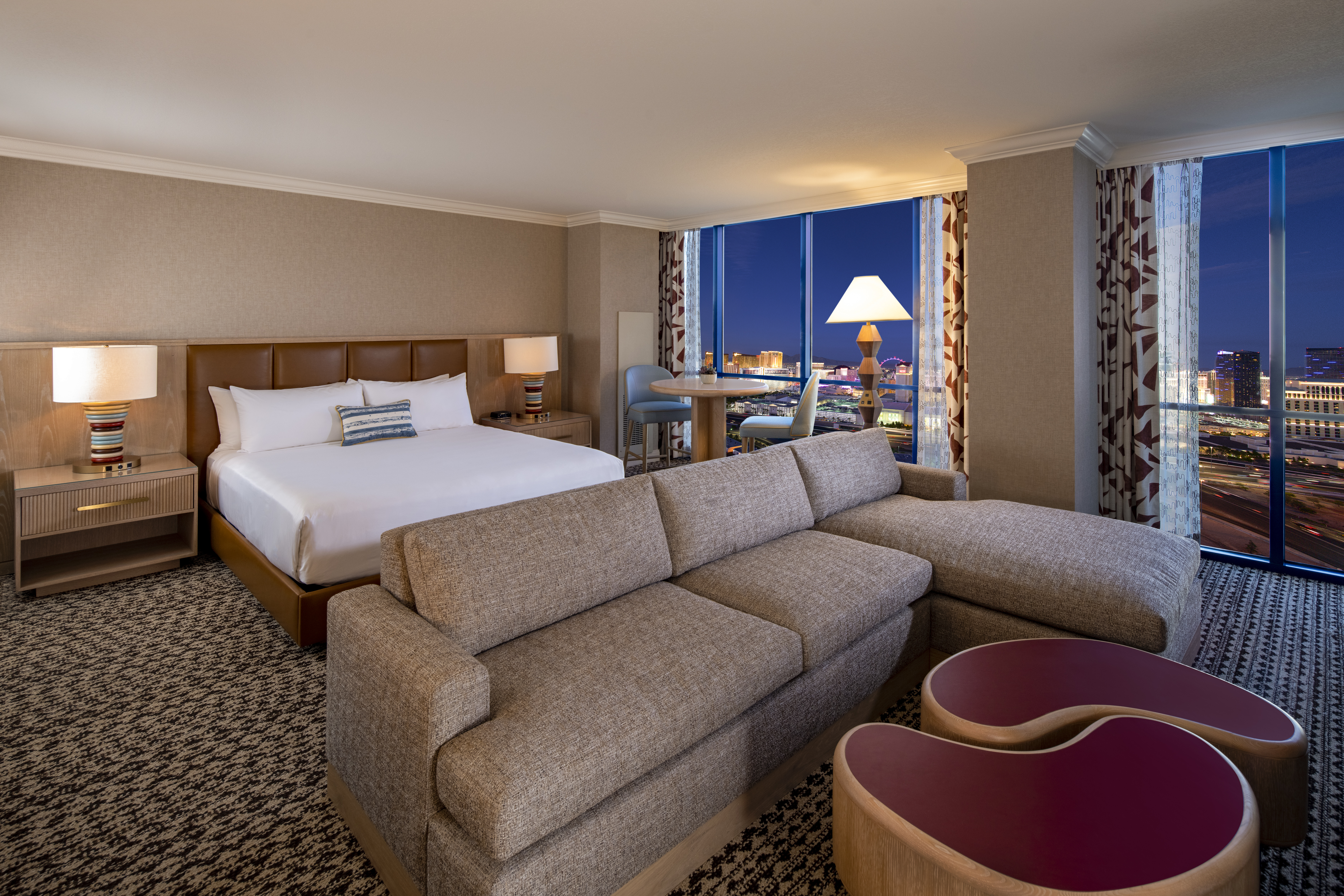 Dreamscape Companies has unveiled plans for the renovation of the Ipanema Tower at the Rio Hotel & Casino, revamping 1,427 standard over-sized guest rooms and suites. The overarching design approach is part of the larger vision to completely revitalize the property to compete in today's ultra competitive market; with the aim of creating a vibrant dynamic lifestyle experience.
The standard oversized 600 square-foot guest rooms will be significantly upgraded with all new furnishings and fittings, a tub-to-shower conversion, separate living and sleeping zones. The custom furnishings are versatile, catering to both work and play, featuring a state-of-the-art 65-inch television, WiFi, and all rooms will have a sectional sofa with a queen-size pull-out bed. The suite will provide resort guests the ideal place to recharge, work, or play.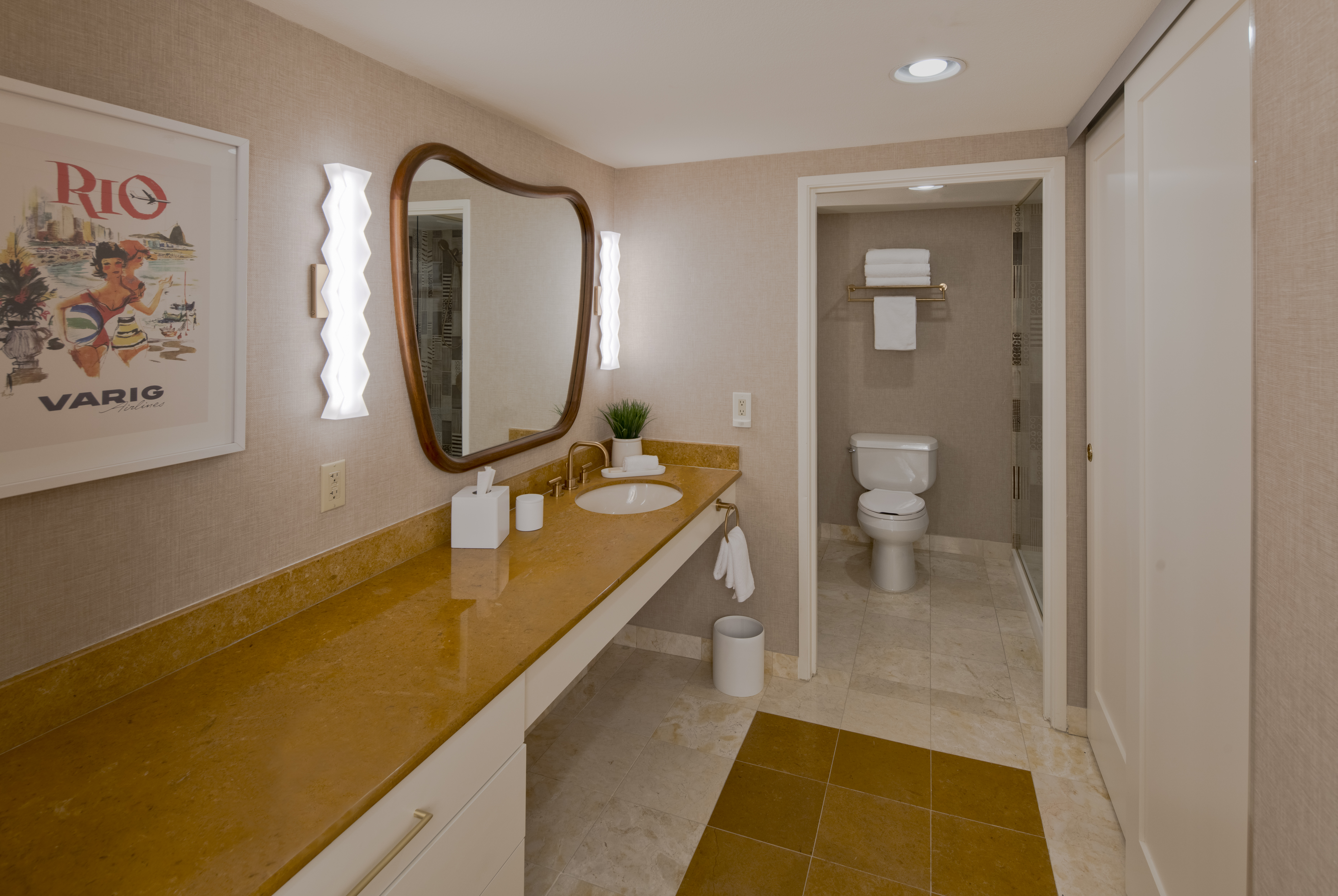 "We are absolutely thrilled to partner with Marnell Architecture Planning & Design to breathe new life into this iconic Las Vegas property," expressed Dreamscape Founder Eric Birnbaum. "The new room design blends elements of fun and whimsy with an unmistakable touch of luxury. We are excited to start the remodel this summer and are eagerly anticipating the moment our guests get to experience the refreshed rooms for themselves."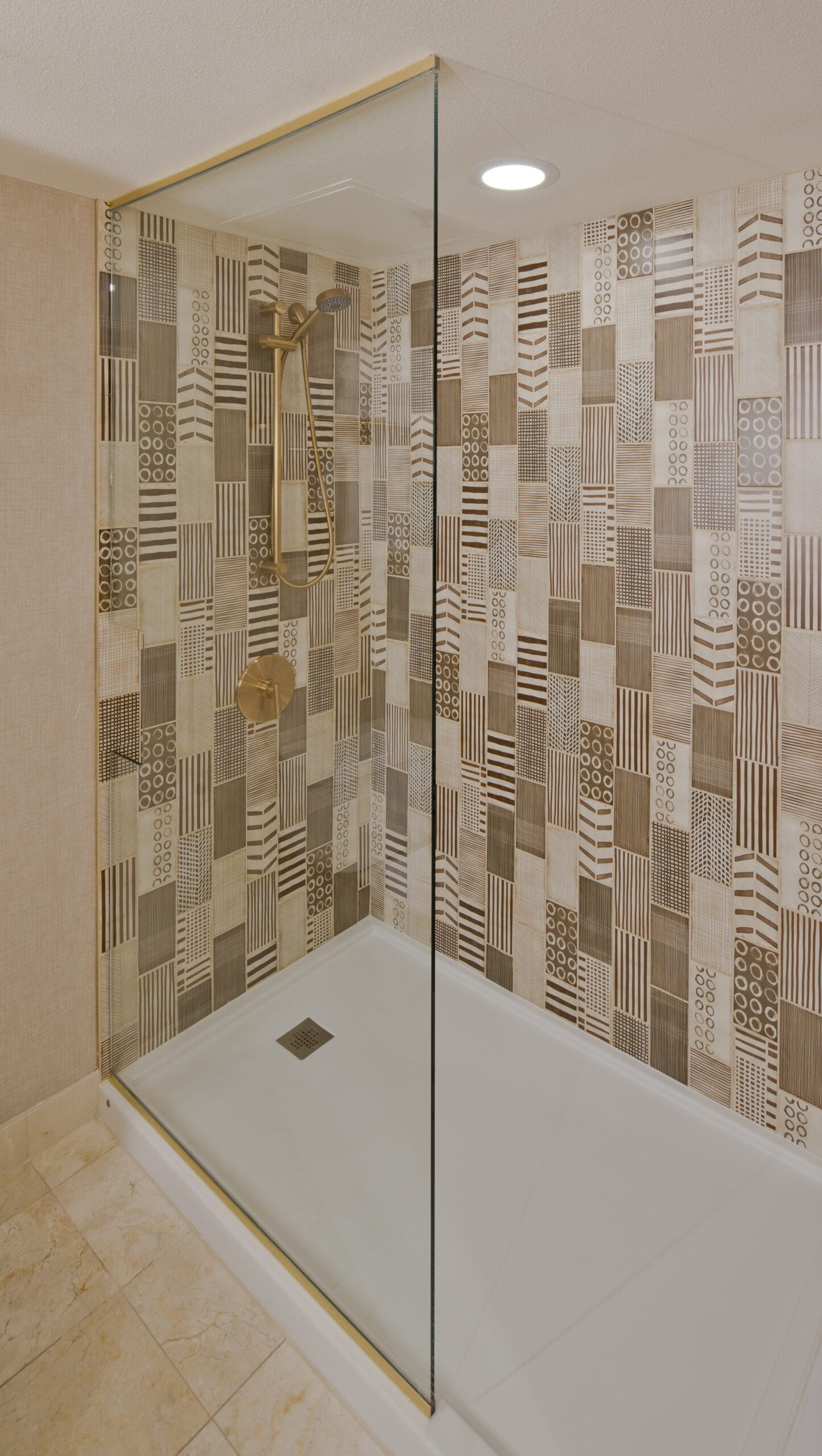 The new design aims to showcase the iconic architecture and foundation of the property while delivering an elevated yet approachable luxury experience for the guests. The redesign will capture the excitement and energy that made Rio a pioneer of Las Vegas hospitality when it opened in 1990.
The Ipanema Tower guest room designs draw inspiration from contemporary and stylish apartments near Ipanema Beach in Rio de Janeiro, referencing the collected furnishings, sense of handcraft and timeless flamboyance of Brazilian design. The art collection will focus on Brazilian artists and/or subjects and lends a more authentic art sensibility than the average hotel art.
Dreamscape Companies provided the creative direction for the rooms, with interior design and architecture by Marnell Architecture Planning & Design.
The renovations of Rio's Ipanema Tower is currently underway and is scheduled to be completed during the first quarter of 2024. The Rio Hotel & Casino Las Vegas looks forward to debuting the new renovated guest rooms and providing another reason for guests to return to where it all started. The property will remain open throughout the renovation process, with Dreamscape slated to officially take over and manage operations at the resort in fall of 2023.
About the Rio Hotel & Casino Las Vegas
Located one block off the famed Las Vegas Strip on Flamingo Blvd., Rio Hotel & Casino Las Vegas features over 2,500 580 Sq. Ft. all-suite guest rooms, 220,000/sf of convention and meeting space, a 5-acre pool area, and a 150,000/sf casino with 60+ tables and 1000+ slot machines. Dreamscape's plan for the resort's future includes a property refresh, from dynamic new dining offerings to a variety of entertainment options. Dreamscape's intent is to preserve the property's bones and honor its legacy. The property will remain open throughout the renovations.
About Dreamscape
Dreamscape's talented team of real estate professionals has collectively deployed in excess of $35 billion across residential, retail, hospitality, entertainment and gaming properties and has decades of experience in these verticals. Eric Birnbaum and his team have assets in New York, Miami, Phoenix, Los Angeles, Nashville, New Orleans, Charleston and Philadelphia. The team has worked on a diverse portfolio of significant properties, including critically acclaimed endeavors such as Henry Hall in New York's Hudson Yards, The Pod Hotel in New York's Times Square, The Goodtime Hotel in South Beach, Miami, Rio Hotel & Casino in Las Vegas, and 5420 Sunset Boulevard in Hollywood, Los Angeles.
Summary
Article Name
DREAMSCAPE REVEALS PLANS FOR RIO HOTEL & CASINO LAS VEGAS IPANEMA TOWER ROOM REMODEL
Description
DREAMSCAPE REVEALS PLANS FOR RIO HOTEL & CASINO LAS VEGAS IPANEMA TOWER ROOM REMODEL