NOW OPEN: IVI PERFORMANCE BRINGS ELITE PERSONAL TRAINING EXPERIENCE TO LAS VEGAS
New Southern Highlands Fitness Concept from AYYA Hospitality Offers Expert Trainers, Athletic Performance Enhancement and Deep Health Coaching for Maximum Results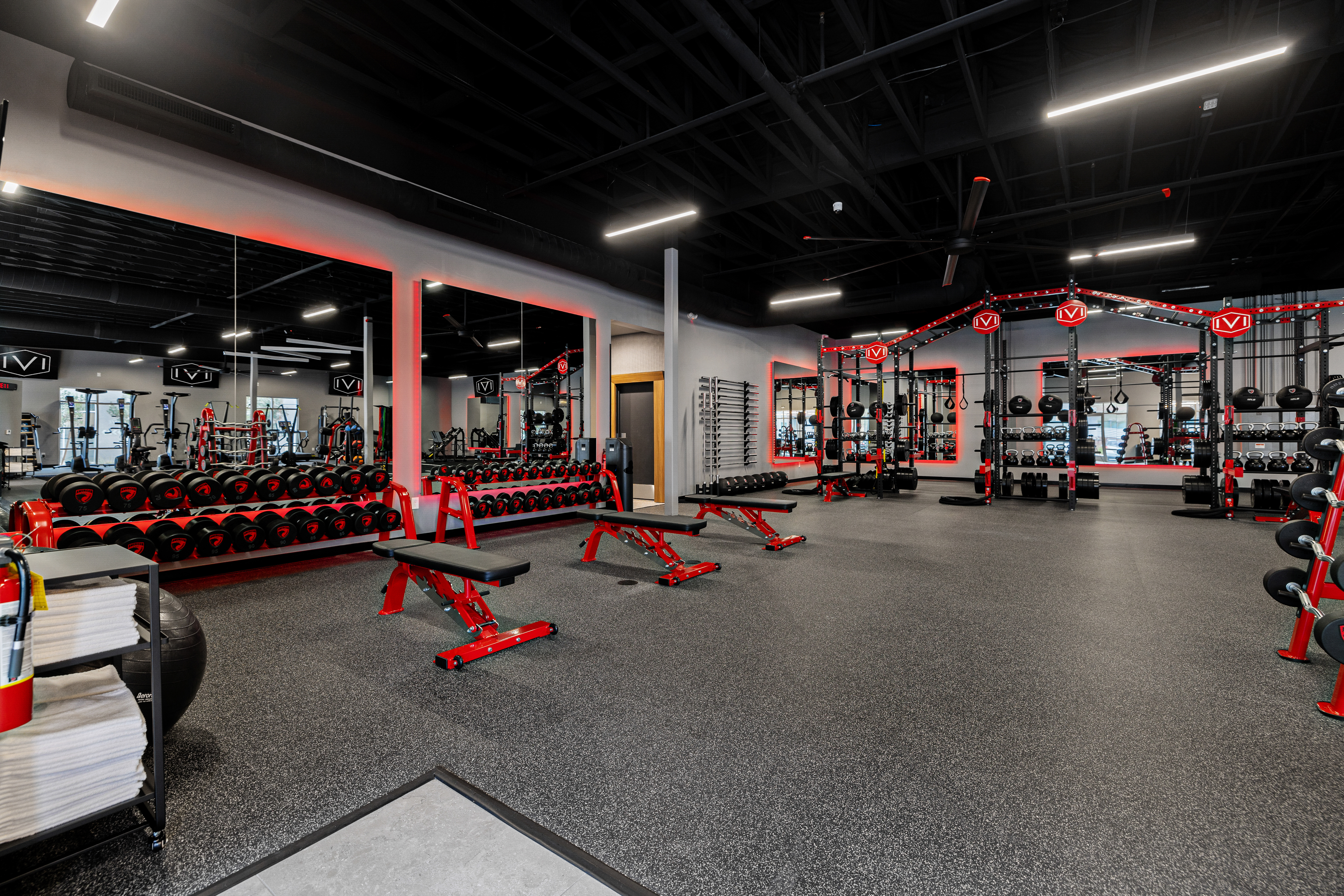 IVI Performance, a new fitness facility dedicated to personal training, elite athletic performance and deep health coaching is now open in Southern Highlands. Developed by AYYA Hospitality Group, IVI features a team of expert trainers with a combined 60+ years of experience, best-in-class equipment and personalized exercise and nutrition programs to achieve for every level of fitness goals.
"Personal training is at the pinnacle of services we provide at IVI Performance, and we're proud to have assembled an expert team with unmatched experience in the Valley," said Jeremy Kambel, partner and vice president of fitness operations for IVI. "Every client experiences a fully customized training program, with sessions dedicated to nutrition coaching, recovery when needed, and to help them achieve their goals, whether for weight loss, elevating athletic performance, gaining muscle, optimizing their physique, adding years to their life or life to their years."
IVI Performance delivers top-tier services based on the philosophy of intelligent individualization. IVI's focus on deep health coaching forms the backbone of its personal training services and differentiates it from other fitness facilities in Las Vegas. Each trainer has expertise in movement, nutrition, sleep, recovery protocols, behavioral psychology and more.
Lowell Raven, partner and vice president of AYYA's global operations and brand experience said, "When designing IVI, we kept the client top of mind and focused on making it a place people actually want to visit, and where they feel their best. Our brand promise is to provide the cleanest and most welcoming environment for clients, bringing Las Vegas' signature hospitality to the fitness realm."
The equipment and layout of IVI's flagship facility was custom designed by the experts at American Barbell, and its beautifully appointed locker rooms are stocked with steam showers and luxury amenities, including AYYA's own line of hair products.
A glimpse into IVI:
Fitness Trainers: Hailing from all parts of the country, including Hawaii, California, Mississippi and Illinois, the IVI training team has worked as strength and conditioning specialists with professional athletes; ran collegiate and military strength conditioning programs; led commercial fitness clubs; and thrived as independent professionals. In every session, the trainers blend the practical with the theoretical to deliver a personal experience that is best in class.
Personalized Programs: IVI features a variety of training plans to help clients achieve their goals. Individualized coaching sessions include IVI personal training sessions; recovery sessions; nutrition coaching; partner training; and small-group training classes.
Best-in-Class Equipment: Specially designed by American Barbell, IVI's equipment includes a customized functional rig with six racks; specialty bars; TechnoGym, VersaClimber, Concept2 and Jacob's Ladder cardio equipment; TechnoGym Dual Adjustable Cable Pulley with Power Mode; and a recovery area with massage tables, NormaTec Compression Therapy and Hyperice Massage Guns, amongst other tools.
60-Day Transformation Package: IVI has launched a 60-Day Transformation Package that includes 24 personal training sessions (three sessions per week), unlimited access to small-group training sessions, two full recovery sessions and two nutrition coaching sessions for $3,000.
Next Door Nutrition: Located directly next door to IVI is another AYYA Hospitality concept –Thick & Thin Treat Bar, a unique blend between a protein shake and juice bar, and an ice cream parlor. Thick & Thin offers a full range of smoothies, made-to-order fresh-pressed juices, protein-based shakes, acai bowls and espresso specialty drinks. In addition to healthy options, the treat bar offers a variety of ice cream-based creations such as create-your-own ice cream bowl topped with nostalgic cereals and signature-blended ice cream bowls.
IVI is located at 10630 Dean Martin Dr. Suite 100, Las Vegas, NV, 89141 and is open from 7 a.m. to 8 p.m. For more information and to inquire about personal training sessions, please click here.
FOR MORE INFORMATION
About IVI Performance
IVI Performance, by AYYA Hospitality, is a new fitness facility dedicated to personal training, elite athletic performance and deep health coaching. Debuted in late 2022 in Southern Highlands, IVI brings a new wellness option to Las Vegans seeking to up their fitness game with personal training sessions, small-group training sessions, recovery sessions and nutritional coaching. Featuring a team of expert personal trainers with a combined 60+ years of experience, graduate degrees, and advanced industry-leading certifications and specializations, IVI Performance delivers best-in-class services based entirely around the philosophy of intelligent individualization.
About AYYA Hospitality Group
Based in Las Vegas, AYYA Hospitality Group is a collective of entrepreneurs, creatives and visionaries who lead the industry in experiential hospitality. The AYYA team works together to deliver pinnacle brand experiences rooted in elevated service and quality products. AYYA's brands excel through creating unforgettable moments for guests that resonate beyond each individual concept. In Las Vegas, AYYA's concepts include IVI Performance, Thick & Thin Treat Bar, Crust & Roux and the upcoming Pine Bistro, Pine Fresh Grill and J. Blanco. For more information, visit ayyahospitalitygroup.com.
Summary
Article Name
IVI Performance Brings Elite Personal Training Experience to Las Vegas
Description
IVI Performance Brings Elite Personal Training Experience to Las Vegas