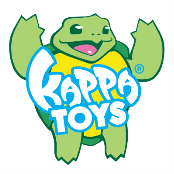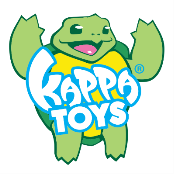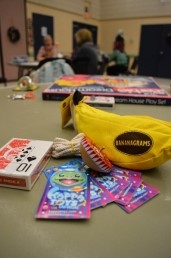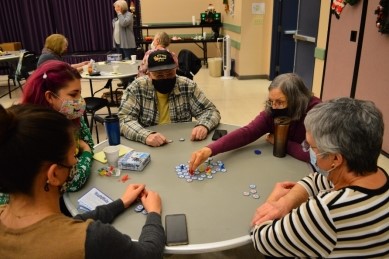 (L to R) Kappa Toys donates puzzles and games to West Flamingo Senior Center. Lizzie Newsome, John Silex, Clara Silex and Lucille Velez play games at West Flamingo Senior Center. (Photos Courtesy Kappa Toys) 
KAPPA TOYS DELIVERS GAMES, PUZZLES TO AREA SENIORS FOR HOLIDAYS
Kappa Toys employees visit and play games with West Flamingo Senior Center guests.
WHAT:
Monday morning, local Las Vegas toy store Kappa Toys delivered holiday joy and nostalgia by donating games and puzzles appropriate for people of all ages to clients at West Flamingo Senior Center. 
Kappa Toys Toy Curator and Founder Lizzy Newsome delivered a variety of classic games and fine-art puzzles on Monday morning. They then spent time visiting with the seniors and playing games with them. Nearly 10 seniors attended, enjoying games such as Pass The Pigs, Boggle, Bananagrams and more.
"It was really special to have the Kappa Toys team come over to the senior center this morning," says Jamie Homm, program supervisor, West Flamingo Senior Center. "The seniors were able to enjoy playing some new and vintage games that Kappa donated and it really got everyone in the holiday spirit."
PHOTO AND VIDEO LINK:
Click here. 
WHERE:
West Flamingo Senior Center
6255 W Flamingo Rd, Las Vegas, NV 89103 
SOCIAL MEDIA:
www.KappaToys.com
www.Facebook.com/KappaToys
www.Instagram.com/KappaYoys  
Summary
Article Name
Kappa Toys Delivers Games, Puzzles to Area Seniors for Holidays
Description
Kappa Toys Delivers Games, Puzzles to Area Seniors for Holidays