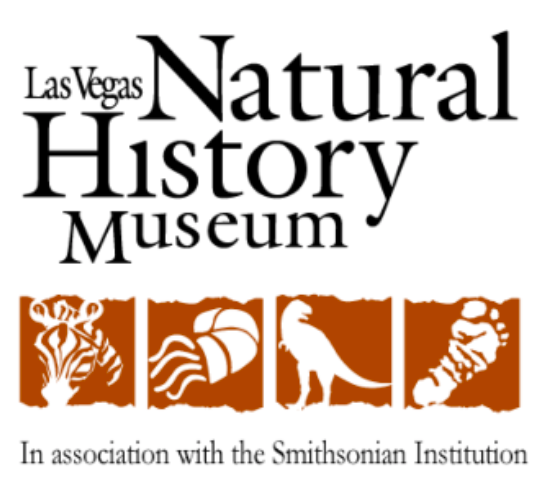 Las Vegas Natural History Museum Announces Dinosaur Ball Gala Honoring E. L. Wiegand Foundation and Tag Team Productions
Tickets and Sponsorships Available Now for annual fundraising event set for Saturday, September 30

The Las Vegas Natural History Museum Festival announced its signature fundraising gala, the 2023 Dinosaur Ball, will be held on the evening of Saturday, September 30th at the Museum and feature the unveiling of its reimagined International Wildlife Gallery.
The event will honor the E. L. Wiegand Foundation and Tag Team Productions. The E. L. Wiegand Foundation will be recognized for their many years of support to the museum, including lead sponsorship of the gallery renovation. Tag Team Productions will be recognized for their generosity to the museum and the Las Vegas community, working as a key partner to bring the renewed International Wildlife Gallery to life.
"With the inspiring support we've seen from this year's honorees, it's exciting to be able to publicly recognize their work," said Carol Levins, Chairman of the Dinosaur Ball Gala Committee.
The 2023 Dinosaur Ball will feature food and beverage, fun, music, entertainment, a silent and live auction, and "fun-raising" in support of the Museum's mission. This will be the third year the Dinosaur Ball has been held at the Museum, in an effort for supporters to learn more about its exhibits, programs, and research efforts. Committed sponsors include Cox Communications, Whiting-Turner Contracting Company, Carol Levins, Bank of America, Horizon Print Solutions, and Trident Construction Corporation.
Mr. Donald T. Polednak of Sylvester & Polednak, Ltd. will be the museum's inaugural Heart Award recipient as well. Museum Co-Executive Director, Laurie Thomas shared, "One of the things that I am most proud of at the museum is that we are a place with heart, and our culture of kindness extends to the Board of Directors. Don always upheld that sense of heart throughout his many years of service on the Board. As he transitions to take on a new community leadership role, we unanimously agreed that he should be the first to receive the Heart Award."
The public is invited to learn more, explore sponsorship opportunities, and purchase tickets to the Dinosaur Ball at www.dinoball.org.
About the Las Vegas Natural History Museum
The Las Vegas Natural History Museum was established in 1989. After humble beginnings, this private nonprofit museum is now a Smithsonian Affiliate, accredited with the American Alliance of Museums, and is a federal and state repository for fossils and artifacts. From the desert to the ocean, from Nevada to Africa, from prehistoric times to the present, the Las Vegas Natural History Museum takes visitors of all ages on a learning adventure around the world. Please visit lvnhm.org, follow on Facebook and LinkedIn at Las Vegas Natural History Museum; and @LVHNMuseum on Twitter and Instagram. For additional information, please call (702) 384-3466
Summary
Article Name
Las Vegas Natural History Museum Announces Dinosaur Ball Gala Honoring E. L. Wiegand Foundation and Tag Team Productions
Description
Las Vegas Natural History Museum Announces Dinosaur Ball Gala Honoring E. L. Wiegand Foundation and Tag Team Productions