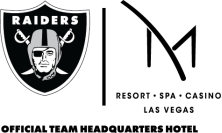 M RESORT SPA CASINO
NOVEMBER 2023 LISTINGS AND PROMOTIONS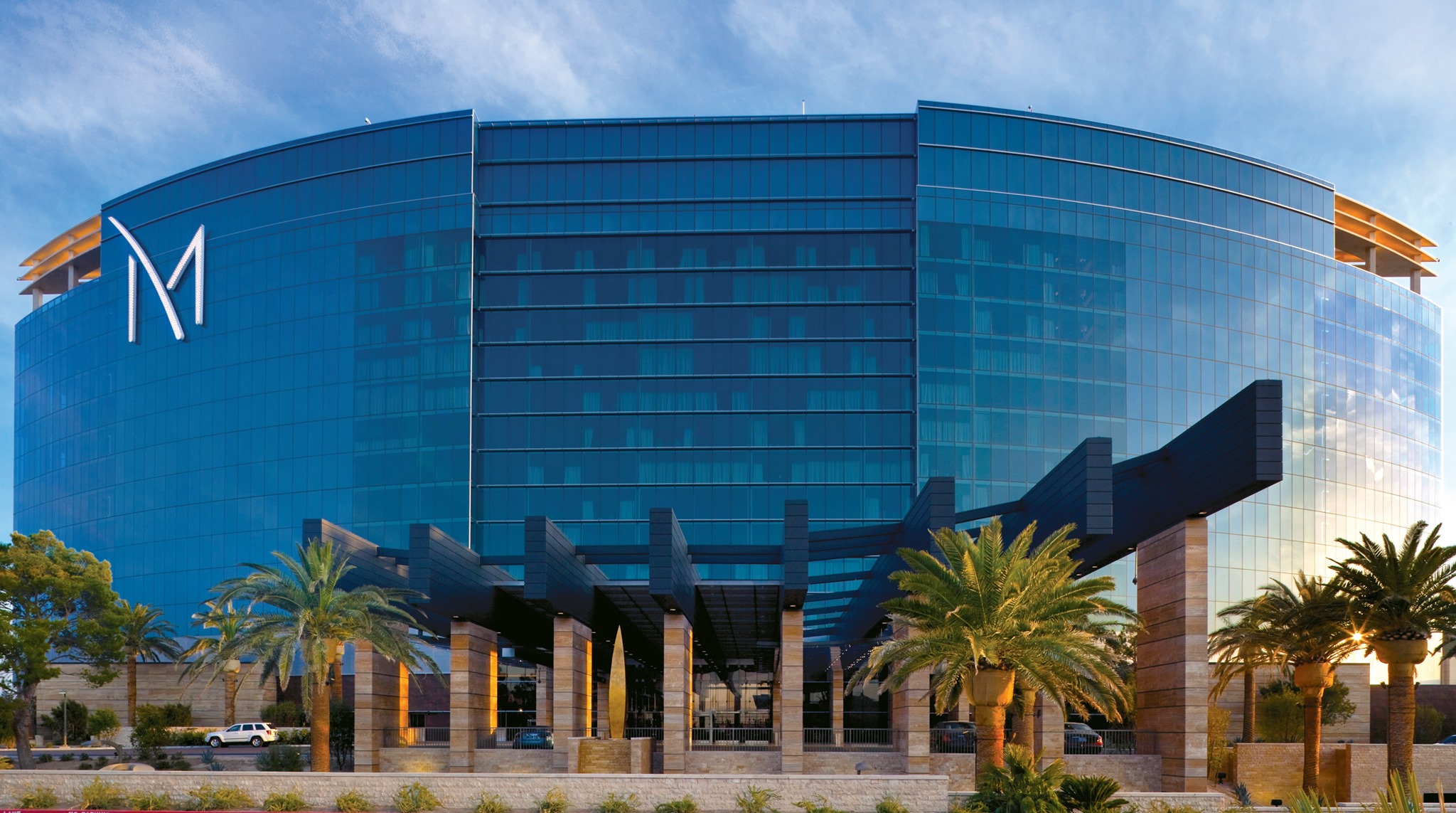 Power Play Scratch & Win
Every Saturday in November at 9:30 p.m.
Guests can scratch their way to $1,000 in PENN Slot Play, dining credits, drawing entries & more! Free scratch card for PENN Play App users every week from 5 – 9 p.m. Earn additional scratch cards for every 250 Tier Points. Maximum 3 earned cards per week. 10 Winners will be selected at 9:30 p.m. to get their lion share of $2,500 PENN Slot Play. Drawing entries are won through the scratch card promotion. Must claim prizes by 10 p.m. Must be 21 or older.
Legendary Tuesdays – $10 Dining Credit & Drawings
Every Tuesday, 20 winners will share $4,000 in PENN Slot Play in this exclusive promotion for guests 50 years and older! Double your winnings with the PENN Play App and receive a $10 Dining Credit. Receive one entry for every 50 Tier Points. Earning period starts every Wednesday at 4 a.m. through 6:29 p.m. the following Tuesday. Limit 100 entries per day.
$20,000 Suited Blackjack Payday
Saturday, November 25, 6:30 – 9:30 p.m.
Win up to $10,000 in cash! From November 1 through November 25, PENN Play Members receive one white & yellow voucher for every suited blackjack. The white voucher will be the entry to a drawing to win up to $10,000 cash on Saturday November 25. Yellow vouchers can also be redeemed on November 25 for 3:1 payout up to $100 bet ($300 max payout) if a suited blackjack is hit. Maximum 10 redemptions.
Super Progressive Cash Jackpot
Sunday, November 26, 4 – 8 p.m.
Win up to $50,000 in a cash jackpot. Five winners will be selected every hour to get a chance to draw a mystery prize from the Jackpot board. Play your favorite slot machine or table game and earn one drawing entry for every 50 Tier Points. Guests must activate their entries at any casino kiosk on November 26 between 2 p.m. – 7:59 p.m.
November Gift Days
On select days throughout the month, guests who play and earn 100 same-day Tier Points will receive a complimentary gift, available from 11 a.m. through 7 p.m. at the Promotions Center. Same day tier points must be earned on the gift day between 4 a.m. – 6:59 p.m.

November 1: Mystery Gift Day
November 8: Murphy Goode Red Blend
November 15: Electric Gravy Warmer
November 22: Mystery Raiders Gift Day
November 29: Sonic Electric Toothbrush

November Luxury Living Collection Gift Days
Sundays and Mondays from 11 a.m. – 7 p.m.
Earn 250 Tier Points to get one gift. Selections include:

Down Comforter Queen Set
4pc Queen Sheet Set
Comforter Cover with 2 Shams
Embossed Throw

M Resort Salutes our PENN Heroes
November 11
All PENN Heroes members will receive a free entrée at Raiders Tavern, Marinelli's or Vig Deli. Offer only valid on November 11, 2023. Must print coupon at any Casino Kiosk to receive the offer.
Visit PENN Play Center or www.themresort.com/casino/promotions for details.
Knight Time Hockey Bar
Sunday – Thursday from 8 a.m. – 11 p.m.; Friday & Saturday from 8 a.m. – midnight
Featuring Knights memorabilia, arcade games, private booths, tons of TVs, a full menu, and the best Local, Canadian, and Classic brews all on tap – Knight Time Hockey Bar invites hockey fans and beer lovers alike to cheer as the goal siren sounds. With the most Canadian beers in town, including Molson, Labatt Blue, Wyder's Pear, Wyder's Berry Burst Cider, Unibroue Blanche De Chambly, Unibroue La Fin Du Monde, Moosehead Lager, and Columbia Kokanee on tap, Knight Time Hockey Bar has everyone's favorite. For more information and the full menu, visit www.themresort.com/dining/bars-and-lounges.
Bar Promotions
Canadian Taps Promo – Try all 8 Canadian taps and win a free pitcher of your favorite! (Molson Canadian, La Fin Du Monde, Labatt Blue, Wyder's Pear Cider, Wyder's Berry Cider, Mooseheads Lager, Kokanee, Blanche De Chambly)
Bucket Special (Michelob Ultra & Bud Light) – 5 Bottles for $20, Valid on regular (NFL) game days.
Away Game Raffles – One winner will be selected during each scheduled away game of the VGK 2023-24 season. Watch the game at Knight Time Hockey Bar for a chance to take home autographed merchandise, hockey memorabilia, and more! Prizes vary from autographed/framed photos, smart TVs, signed jerseys, etc. One raffle entry per guest. Raffle entry opens 30 minutes before faceoff and entry closes at the beginning of 3rd period. Drawing will take place at end of 3rd period.
M Bar
Open 24 hours a day, seven days a week
Whether toasting a weekend's adventure or sharing a nightcap, M Bar offers a selection of original libations in the center of all the action on the casino floor. From the stylishly chic lounge, guests can order an array of handcrafted cocktails, wine or beer while being surrounded by high energy music and live entertainment. On Wednesdays, Fridays and Saturdays from 8 p.m. – midnight, various artists take the stage including some former contestants of The Voice and American Idol. For more information, visit www.themresort.com/dining/bars-and-lounges/m-bar.
Wednesdays:

November 1 – Cameron Dettman
November 8 – Greyson Bos
November 15 – Vanessa LeGrand
November 22 – John Allred
November 29 – Downtown Avenue
Cameron Dettman
Cameron Dettman is a former contestant from The Voice. Taking the smooth sounds of 70's Soul legends and magically combining them with modern Pop sounds like Maroon 5 and Bruno Mars, Dettman creates a beautiful representation of "old school meets new school."
Greyson Bos
Greyson's electrifying voice captivates audiences, performing both R&B and Top 40 hits.
Vanessa LeGrand
Vanessa is a classically trained singer that performs Pop and Rock Classics all the way to Jazz standards.
John Allred
AKA "Allred" is a singer-songwriter marvelously showcasing his raw talent for live-looping.
Downtown Avenue
This acoustic power duo with a lot of pedals and big sound creates a unique set up where guitar, bass and drum/percussion are being played and looped at the same time.
Fridays:

November 3 – JAMIT
November 10 – Cali Tucker
November 17 – JAMIT
November 24 – Mark Aston

Saturdays:

November 4 – Katrina Bree
November 11 – Mark Aston
November 18 – Michael Grimm
November 25 – Angelina Del Carmen
JAMIT
These two dynamic entertainers deliver an amazing, crowd-pleasing show with a professional, full-band sound! Classic Rock, R&B, Hot Dance music, and more!
Cali Tucker
Cali Tucker is a former contestant from The Voice with a powerful voice. Her passion and vocal abilities encompass all genres, including Pop, Rock, Jazz, R&B, Standards and more. Cali has been closely compared to the vocal stylings of Adele, Stevie Nicks, Patsy Cline, Amy Winehouse and Lana Del Ray, to name a few.
Mark Aston
Mark will keep any crowd entertained. A versatile entertainer covers everything from Motown, Sinatra to Luther and Contemporary Hits.
Katrina Bree
Katrina is known for her rich tone and smooth soulful dynamics surely captivating, singing Top 40's Hits.
Michael Grimm
Michael Grimm is a former winner from America's Got Talent. He is a stylish singer performing some of your favorite Top Country, Blues and R&B music.
Angelica Del Carmen
Angelica's dynamic vocal ability is impressive as she performs Pop, Rock and Soul!
Marinelli's Authentic Italian Cuisine
Friday – Saturday from 5 – 9 p.m.
Live piano music and libations. Pianists performing playful pop songs, classical and some of today's best hits.
AMP'D
Thursday from 7 – 10 p.m.; Friday – Saturday from 8 p.m. – midnight
A lively, music-driven bar that offers a unique selection of cocktails alongside live musical performances by top-tier talent and DJs.
Thursdays:

November 2, 9, 16 – Chris & James Piano Show
Chris & James Piano Show
Featuring Chris Mavridis & James Hill, two of Las Vegas' top dueling pianists. If your musical tastes run anywhere from "Sweet Caroline" to "Piano Man" to "Baby Got Back," you're going to love The Chris & James Dueling Piano show. In this musical feast for the senses, Chris & James face each other and take turns singing. It's a "battle" to the… well, to the entertainment of the crowd. The show is really about the audience. Every song is a request from the crowd. And if they don't know it, hum a few bars and they'll fake it. But they'll probably know it. Chris & James were both born into musical families and have been on stage professionally since their teens. They've performed worldwide with credits that include the Dueling Piano Bars around the world. This unique Dueling Duo covers it all: Rock, Country, Pop, R&B, Oldies, right up to today's latest hits. Killer musicianship, requests, sing-alongs, and audience participation: the ingredients that make this show one of the hottest acts in Vegas.
Fridays:

November 3 – Latin Breeze
November 10 – Evenflow
November 17 – Latin Breeze
November 24 – Spazmatics

Saturdays:

November 4 – Mr. & Mrs. Smith
November 11 – UFC PPV 295
November 18 – In-A-Fect
November 25 – High Rocktane
Latin Breeze
Latin Breeze sets the stage on fire with their 9-piece band! Dance the night away to Salsa, Merengue, Cumbias, Mambos, and Boleros.
Evenflow
Evenflow performs pure Rock and Roll! The band maintains a raw, young, and honest attitude on stage, while authentically performing hits from the 60's, 70's, 80's, 90's and present.
Spazmatics
Spazmatics, Las Vegas' Premiere 80's/90's Pop and Rock Cover Band.
Mr. & Mrs. Smith
Performing some of the best hits of today and Top 40s music.
UFC 295 Viewing Party – Saturday, November 11 at 5 p.m.
UFC fans are invited to stop by AMP'D Lounge to watch UFC 295 live on pay per view as the main event Pereira vs. Procházka takes over the octagon. Ultimate Fighting Championship fans can watch every front kick, leg lock and knockout on AMP'D Lounge's flat-screen TVs while sipping craft beer and a unique selection of cocktails. Doors open at 5 p.m. and tickets are on sale now for $15 or $20 at the door plus fees. VIP booths are also available for $250 plus fees with a minimum of 10 ticketed guests. All guests must be 21 or older and present a valid ID. For tickets, visit ticketmaster.com.
In-A-Fect
If you're looking for exceptional talent that sounds like Motown, Classic and current R&B, Earth Wind & Fire, Bruno Mars and have a touch of Classic Yacht Rock, look no further.
High Rocktane
High Rocktane plays today's hits and yesterday's favorites! This group of entertainers focus on audience participation, clapping, singing, and dancing all night long!
VUE Bar
Friday – Saturday from 3 – 11 p.m., Sunday from 10 a.m. – 6 p.m.
ENTERTAINMENT & SPECIAL EVENTS
M Pavilion
Rob Schneider, The Narcissist Confessions Show
Saturday, November 11 (Tickets on sale now)
Doors open at 7 p.m.; performance begins at 8 p.m.
Tickets start at $25 plus fees and are available at ticketmaster.com
Rob Schneider is an accomplished actor, comedian, screenwriter and director. A stand-up comic and veteran of the award-winning NBC sketch comedy series Saturday Night Live, Schneider has gone on to a successful career in films, television and continues his world-wide standup tour. He has co-starred in numerous comedies that were some of the biggest films in the past twenty years including Grown Ups, Big Daddy and The Waterboy.
M Resort Exterior Event Space
Rockin' Christmas, The World's Largest Outdoor Animated Drive-Through Light Show
Friday, November 17 through Sunday, December 31, 2023
Rockin' Christmas, the world's largest drive-through animated light show produced by World of Illumination, will open Friday, November 17, letting guests turn up the holiday spirit at a family-friendly holiday attraction offering something everyone will love. In this mile-long symphony of sight and sound hosted by MC Mic, fans will see everything from life-sized musical notes to retro Santa spinning it old school-style. Featuring millions of colorful LED lights and hundreds of moving displays, the world's largest animated drive-through audio-visual experience is a mesmerizing event that will rock your holidays. Running through December 31, 2023, the outdoor attraction will be located on the southeast corner of M Resort and offer reserved time and date tickets priced per vehicle to avoid long wait times. Tickets are on sale for premium, weekend and weekday admissions starting at $39.99 plus tax and fees. For tickets and more information on Rockin' Christmas, visit theMResort.com or worldofillumination.com.
*On-site tickets and reservations are not available, so be sure to book online in advance for best selection of dates and times for this fun-filled holiday experience.
*Special Offer for Rockin' Christmas Ticket Purchasers – Visitors of M Resort's holiday outdoor attraction, Rockin' Christmas, will receive free hot chocolate from Baby Cakes and $25 toward their $50 purchase of food & beverage at any of the resort's restaurants and bars. Offer valid only on date of visit.
Anthony's Prime Steak & Seafood
Nightly, 5 – 10 p.m.
A recipient of Wine Spectator's Best of Award of Excellence in 2019, Anthony's Prime Steak & Seafood offers an innovative, yet traditional steakhouse menu served in a casual, vibrant setting. A 2015 Best of Las Vegas award-winning steakhouse, guests can savor prime steaks and fresh seafood, charcoal-grilled to perfection with great views alongside outstanding hospitality that will exceed all expectations. For more information, visit www.themresort.com/dining/anthonys-prime-steak-and-seafood.
*Happy Hour Daily from 5 – 6 p.m.; Available at bar and lounge only. Featuring buy one, get one on select appetizers.
*Anthony's Sunday Brunch Buffet every Sunday from 11 a.m. – 1:30 p.m.; Reservations required. Call 702-797-1000 for pricing and reservations.
Baby Cakes Artisan Bakery
Open 24 hours a day, seven days a week
Baby Cakes Artisan Bakery is a European-inspired patisserie offering an impressive assortment of confections including pastries, cakes, cookies, cannoli's, a variety of coffees and homemade gelato as well as breads, customized cakes and classic tiered wedding cakes. For more information, visit www.themresort.com/dining/baby-cakes.
*Special offerings for November include Pumpkin Gelato, Cranberry Pumpkin Pound Cake, Apple Pies, and Pecan Pies. Additional specials available exclusively the week of Thanksgiving include Pumpkin Pies, Pumpkin Cheesecakes, and Mini Chocolate Pumpkin Cakes.
Jayde @ 16
Thursday – Monday from 5 – 10 p.m.
Jayde @ 16 will offer the valley a brand-new elevated dining experience with Asian Fusion favorites such as Sashimi, Nigiri, Maki, Temaki and Dim Sum in the sky. The intimate venue, with a terrace overlooking Las Vegas Boulevard, offers diners the ultimate location to enjoy creative libations, enticing bites and unmatched views of the Las Vegas skyline. Explore a diverse menu of handcrafted cocktails, innovative shared plates, and an unforgettable tasting experience. The new reimagined garden-influenced décor will feature TVs incorporated into the design and used as a visual dining experience surrounding diners with swimming Koi fish. For more information visit, www.themresort.com/dining/jayde-at-16.
Vig Deli
Monday – Thursday from 11 a.m. – 11 p.m., Friday 11 a.m. – 1 a.m., Saturday 10 a.m. – 1 a.m.,
and Sunday from 10 a.m. – 11 p.m.
Adjacent to the race and sports book, Vig Deli is an ideal spot to enjoy a delicious bite and catch all the big games. Featuring an extensive menu, Vig is the one-stop shop for hand-tossed pizza, sandwiches, salads, chicken wings and specialized offerings, all cooked and prepared with guests' specifications in mind. Enjoy our new Pho Soup, Wonton Soup, Tonkotsu Ramen or Oxtail Soup along with many other items. For more information, visit www.themresort.com/dining/vig-deli.
150 FREE PLAY! (Limit 10
Raiders Tavern & Grill
Monday – Friday from 11:30 a.m. – 7 a.m.; Saturday & Sunday 10 a.m. – 7 a.m.
Featuring 3,400 square feet of dining space and two bars, as well as Raiders memorabilia and merchandise – the Raiders Tavern & Grill is designed to celebrate the rich history of the Raiders and the pure enjoyment of watching sports. Everything you need for game day is right here. Watch live sports action on more than 45 HDTVs. Get immersed in the Silver & Black experience surrounded by Raider decor and memorabilia. Enjoy amazing food and drinks and great service. It's the ultimate environment for Raider fans and sports lovers alike. Join us at the one-of-a-kind Raiders Tavern & Grill.
Happy Hour Specials
Monday – Wednesday from 5 – 9 p.m.

Margarita Mondays – ½ off Margaritas and Chicken or Beef Tacos
Crab Leg Tuesdays – 2 lbs. with all the fixings $49
Wing Wednesdays – ½ off Chicken Wings

Fred Biletnikoff Wine Signing Event
Saturday, November 11 from 5:30 – 7:30 p.m.
Come meet Hall of Fame wide receiver and Super Bowl MVP, the legendary Fred Biletnikoff! Enjoy this signing party event- your ticket price includes two bottles of Biletnikoff wine – one autographed bottle to take home, and one to sip and enjoy at the event as well as a photo opportunity with the legend himself. Tickets are priced at $125 can be purchased here.
Marinelli's Authentic Italian Cuisine
BREAKFAST: Monday – Friday 7 a.m. – 11 a.m.; Saturday & Sunday 7 a.m. – 12 p.m.
DINNER: Wednesday – Sunday 5 p.m. – 10 p.m.
LATE NIGHT DINING: Daily 3 a.m. – 7 a.m.
Follow the aroma of delicious Italian dishes made to order from Marinelli's Pasta Bar exhibition-style kitchen. Featuring small-plate Italian cuisine made from scratch, the 35-seat pasta bar offers guests a casual, fresh and fast dining option with menu items such as antipasti, chicken, seafood entrees, desserts and pasta dishes served 'al dente' and carefully tossed. For more information, visit www.themresort.com/dining/marinellis.
ADDITIONAL EXPERIENCES & PROMOTIONS
Spa Mio
Open daily from 6 a.m. – 7 p.m.
Guests can indulge in relaxation and experience revitalization at the Forbes Four-Star Award-winning Spa Mio. The 23,000-square-foot, full-service spa and salon offers a variety of treatments including massage therapy, facials, and body treatments, as well as a full-service salon featuring hair care, nail, makeup, and barber services. For more information and to make reservations, visit www.themresort.com/amenities/spa.
Touchdown Fall Specials
Available through November

Instant Replay Spa Package $330
50-minute Deep Tissue Sports Massage & 50-minute Skin Renewal Facial
*Locals take an additional 10 percent off
Stadium Hair Blowout $100
Wash & Blow Out with Kerastase Fusio Dose Treatment
*Locals take an additional 10 percent off
Seasonal Pedicure – Brown Sugar Vanilla $75
50-minute pedicure includes soak, scrub, light massage, and regular polish.
*Locals discounted price $65

Locals must present a valid Nevada ID. Cannot be combined with any other discounts or promotions.
PENN Play App Promotions
Hotel
Guests who have a registered PENN Play App will get FREE one night resort fee (valued at $34.99). One redemption per room.
Spa
Get 15% OFF a full-prized salon or spa service if they have a registered PENN Play App.
ABOUT M RESORT SPA CASINO
M Resort Spa Casino, the Official Team Headquarters Hotel of the Las Vegas Raiders, is a Forbes Four-Star resort located on more than 90 acres on the southeast corner of St. Rose Parkway and Las Vegas Boulevard. Situated higher in elevation than other resort-casinos on the Las Vegas Strip, M Resort provides optimal views of the world-famous Las Vegas skyline from its guest rooms, suites, conference center and restaurants. The resort offers 390 guest rooms and suites, over 92,000 square feet of gaming, eleven restaurants and bars, the Forbes Four-Star Spa Mio, a modern fitness center and a 100,000 square foot pool and events piazza. M Resort is operated by PENN Entertainment.
Summary
Article Name
M Resort Spa Casino November 2023 Listings & Promotions
Description
M Resort Spa Casino November 2023 Listings & Promotions