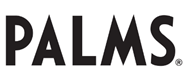 PALMS CASINO RESORT OFFERS LUNAR NEW YEAR CELEBRATIONS, BIG GAME EXPERIENCES AND VALENTINE'S DAY SUITE AND DINING OPTIONS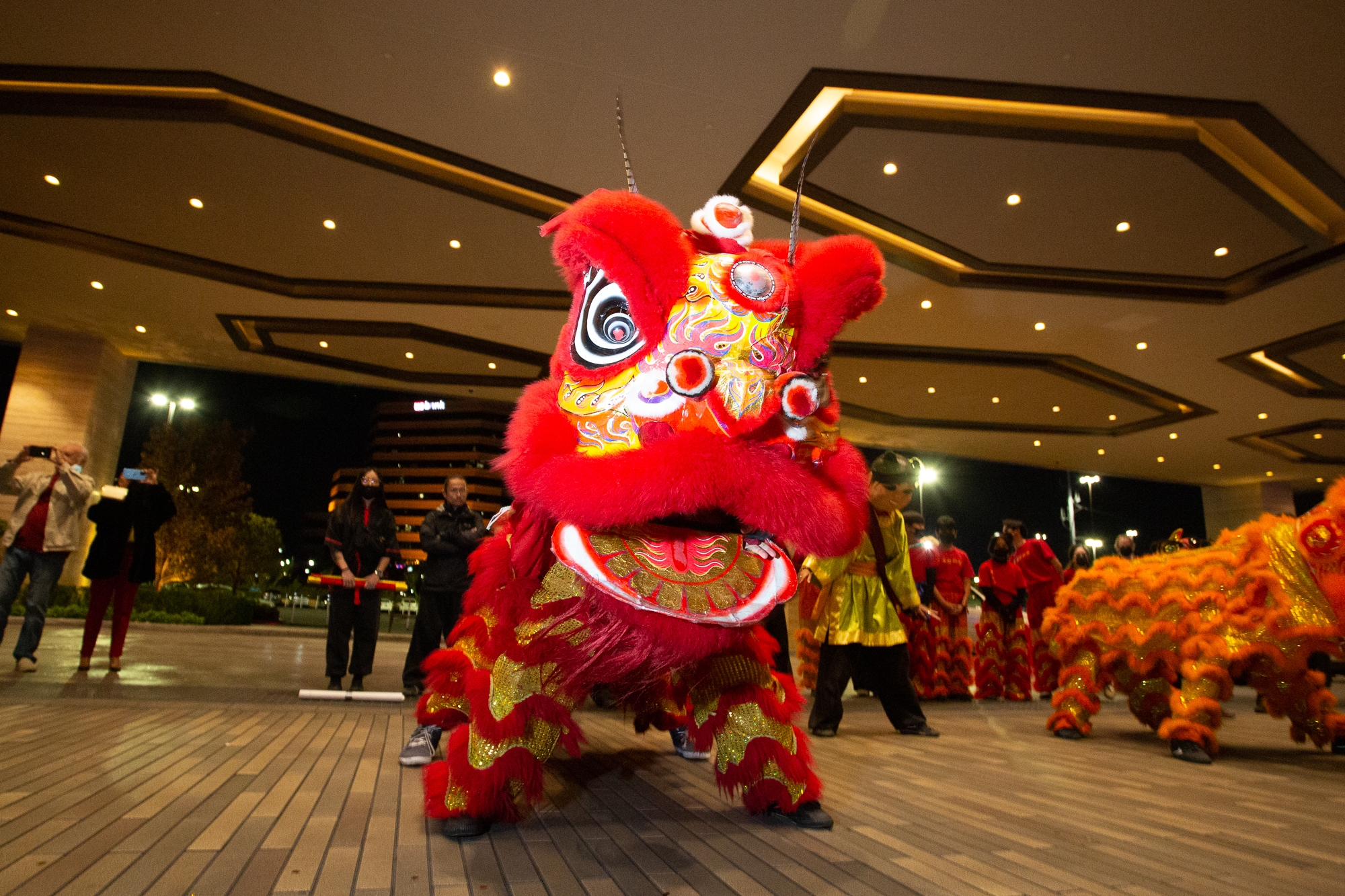 Get ready for an action packed year at Palms Casino Resort. Start off by celebrating the Year of the Rabbit with Asian inspired food menus at four of Palm's most buzzworthy restaurants. Need a place to watch the Big Game this year? Palms will be offering plenty of viewing options, hotel room packages and more including viewing at William-Hill Sportsbook where you can watch the gridiron action go down. With someone special or your best group of gal-pals, Valentine's Day festivities will be under way at multiple locations at Palms including a special Blush Suite room package for a fun Galentine's Day getaway.
Lunar New Year Celebration Offerings
Celebrate the Lunar New Year with specially designed menu options at four of Palms Casino Resort's top restaurants. A.Y.C.E. Buffet, Serrano Vista Cafe, Send Noodles, and Tim Ho Wan will be offering speciality crafted menus. Make sure to catch a Lion Dance performance on two different days.
A.Y.C.E. Buffet
Asian themed buffet on January 28. 2023 featuring multiple Asian Cuisines, served from 5:00pm to 10:00 pm with live Asian themed entertainment for $42.99.
Serrano Vista Cafe 
Starting January 21 to January 30, Serrano Vista Cafe will be offering two additional menu options to celebrate the Year of the Rabbit.
Lunar Congee (served 7am – 12pm) Poached Jidori Chicken, soft boiled shoyu egg. Pork floss, crispy shallots, green onion. $12
Dim Sum Sampler (served 8am – 8pm) Two each of the following: Har Gow (Steamed Shrimp Dumplings) Shu Mai (Steamed Pork Dumpling with Shrimp) Char Sui Bao (Steamed BBQ Pork Bun) $14
Send Noodles
Year of the Rabbit menu specials will be served from January 21 to January 30 with a three course meal for $49 per person, including Ginseng Mushroom Chicken soup, choice of entree Miso Black Cod or Angry Lobster Noodle or Hunan Pork (can substitute beef or chicken) or Abalone Fish Maw, served with steamed rice. A choice of dessert of either and Egg Tart or Steamed Sponge Cake tops off the special meal. There will also be an A La Carte special of Golden Soft-Shell Crab offered for $17.
Tim Ho Wan
Accompanying the regular menu, Tim Ho Wan will feature a variety of specials from January 21 – January 23. Tim Ho Wan will open early these days at 10 a.m. Special menu items include Abalone Siu Mai, Steamed Lava Bun, and Chinese New Year Cake.
Tim Ho Wan – Steamed Lava Bun.
Lion Dances
On January 22, there will be three 18-20 minute performances beginning at 2 p.m. On January 28, catch three more performances of the Lion Dance beginning at 5 p.m.
Big Game Experiences
Get ready to watch the Big Game at Palms. At William-Hill Sportsbook and the addition of on-floor viewing, there will not be a bad seat in the house. Catch the Big Game from multiple locations at Palms. For more information visit, https://www.palms.com/experiences/big-game/
Hotel Package
 Enjoy a three-day, two-night hotel room that includes:
15% off room rate
Access to Casino Level seating in Pearl Theater
Two (2) Food Tickets
Two (2) Beverage Tickets (alcoholic beverages included
Additional food and beverages available for purchase
Public viewing including $5 draft/bottles of beer, $25 bucket of six beers. There will be a Beer Station and Hot Dog Cart beginning at 10:30 a.m.
Food and Beverage Packages for up to six guests
The $300 package includes six front couches and includes a double order of smoked chicken wings, a 22" pizza any style, six hot dogs and two buckets (12) Bud Light as well as a 750 ml Bottle of Tito's, Jack Daniel's or Bacardi with mixers
The $200 package features two, six-top highboys including a double order of smoked chicken wings, a 22" pizza any style, six hot dogs and two buckets (12) Bud Light.
Mabel's BBQ
With a number of new, big screen televisions, Mabel's BBQ will mark the Big Game with a $150 per person package that offers an all-inclusive open bar and game day menu. Don't miss out on the special raffles throughout the game.
Pearl Concert Theater
Public Viewing will be first come, first served, walk up only. Food and beverages available for purchase.
Tonic Bar, West End Bar, Unknown Bar
Beer specials including draft, bottle and buckets as well as entertainment will be featured throughout the resort during the Big Game including the Ryan Whyte Maloney Band playing from noon – 3 p.m.
Valentine's Day – Surf. Turf. Suite.
Scotch 80 Valentine's Day Featured Chef's Menu: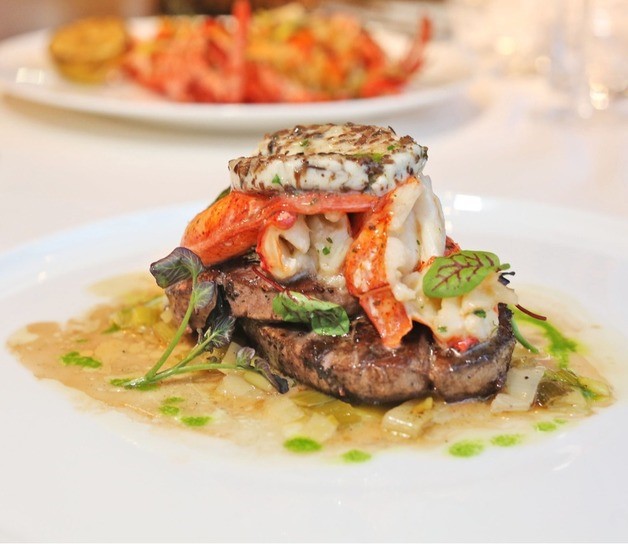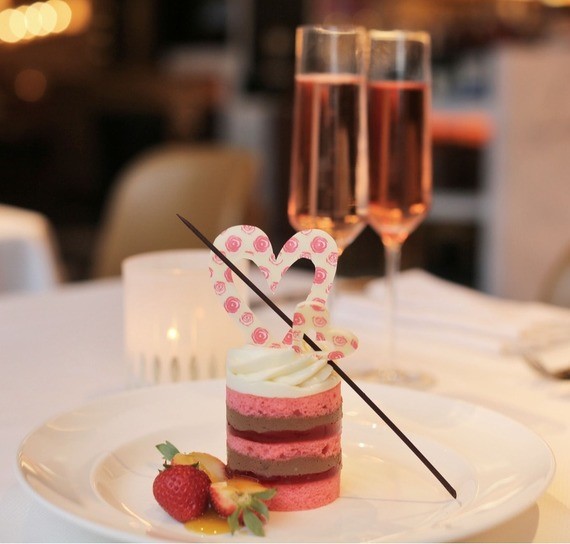 Appetizer
Hamachi Crudo
Japanese YellowTail, Truffle Ponzu, Jalapeno $24
Add Caviar $10
Main
Petite Surf & Turf
Filet Medallion, Half Maine Lobster, Buttered Leeks
Black Truffle Butter $98
or
Baked Stuffed 3 lb Maine Lobster
Lobster stuffed with Colossal Blue Crab, Buttery Ritz Crust $175
Dessert
Pink Velvet Cake
Silk Chocolate Mousse, Passionfruit Glazed Strawberries $9
Galentine's Day Suite Package for Two Days (Four People)

Day 1:
Charcuterie Board and Tarot Card Reading in the Champagne Blush Suit
Dinner at Scotch 80 – $500 Food and Beverage Credit including Seafood Towe
Ghostbar – Table for four with Beverage Credit
Day 2: 
Private Yoga lesson
Visit a Bungalow Suite and have and have all the fun with the gals including Glam Sessions, Prosecco Pong
Cabana with Private Access, Jacuzzi and Whiskey tasting
Spa – Private Nail technician comes to the Blush Suite
Dinner at Vetri Cucina
For booking please call: 866-752-2236
About Palms Casino Resort
Palms Casino Resort makes history as the first resort in Las Vegas fully owned and operated by a Native American Tribe. Palms Casino Resort features two distinct towers with 766 hotel rooms and suites, a diverse mix of bars, restaurants, live entertainment venues and immersive lifestyle experiences across a 95,000-square-foot reimagined casino. The resort also includes over 190,000 square feet of meeting, convention and event space; the Pearl, a 2,500-seat theater; an expansive pool and spa area; wedding chapel; the Brenden Theaters 14-screen cinema and nearly 600 units at Palms Place condominiums.
Palms is located just west of the center of the Las Vegas Strip off I-15 on Flamingo Road. Palms Casino Resort is owned by The San Manuel Gaming and Hospitality Authority ("SMGHA") an affiliate of the San Manuel Band of Mission Indians. For more information visit http://www.palms.com/ or the Palms Press Room. Follow Palms on social media Facebook Twitter Instagram.
About San Manuel Gaming and Hospitality Authority 
The San Manuel Gaming and Hospitality Authority is a governmental instrumentality of the San Manuel Band of Mission Indians, a federally recognized Indian tribe, created for the purpose of independently carrying out the investment in, and ownership and management of, gaming and hospitality businesses outside of the San Manuel Reservation.